Clerkenwell Grind
[DRAFT]

Photo Credit : Paul Winch-Furness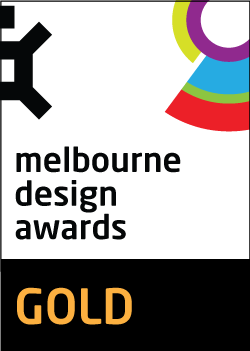 Project Overview
The rich history of an 1870s heritage-listed warehouse was the backdrop for our eighth collaboration with Grind. For the client, this project represented the next step in the growth of their business, marking their transition from successful coffee and cocktail venues to a full-scale restaurant and bar. From a design perspective, this meant redefining the visual language that we developed for their other locations and building a new flagship for the brand that would set the direction for their future venues. Spanning two floors, the venue comprises the main dining room, cocktail bar and private dining at ground level, with a more intimate bar and night spot, the open kitchen and amenities in the basement. The materials palette combines plush velvet, polished brass elements, timber paneling and cool marble surfaces. Overhead, angled oval mirrors create unexpected connections between groups of diners.
Project Commissioner
Project Creator
Project Brief
This project represented the next step of growth for the Grind business – transitioning from espresso and cocktail venues to a full-scale restaurant and bar. From a design perspective, the design needed to redefine the Grind brand and set the benchmark for future venues whilst delivering a dynamic new take on the contemporary British dining experience in a bold, sophisticated and elegant way.

Careful consideration had to be taken when working with the current floorplan and infrastructure of the 1870s heritage-listed warehouse building, strategically removing walls to open up the site needed to united the space so it functions as two interconnected zones. Four main zones were created, the main dining area, the main cocktail bar (catering for any overflow), private dining spaces and basement bar, kitchen and amenities.

Project Need
The design approach we took with Clerkenwell Grind demanded boldness and elegance. We took inspiration from the past and wanted to celebrate tradition with a dynamic new take on the quintessential British dining experience. The concept of modernising a traditional affair combined with the Grind's bold approach to hospitality was the perfect setting to develop the idea and define Grind's presence in its locality amongst other established and up and coming hospitality venues.
Design Challenge
The main challenge was in understanding the site's infrastructure and reimagining these delicate restrictions as opportunities. As a 1870s heritage-listed warehouse, our design and floorplan needed to work for restaurant and bar operations and also deliver a unique experience whilst respecting its historic past. It was important to represent Grind and their future whilst delivering a space that is in contrast (to the site), sophisticated and also elegant.
Sustainability
Our approach has always been to maximise the potential of any site to deliver an experience that works as a business and for its customers. As a heritage-listed building, we had to be strategic in working with the existing infrastructure, removing walls to open up the space as much as it was to create inter-connected zones. As a key feature we retained the existing flooring throughout which was restored and now creates character and charm in our contemporary British dining room.
Interior Design - International Hospitality

Open to all international projects this award celebrates innovative and creative building interiors, with consideration given to space creation and planning, furnishings, finishes, aesthetic presentation and functionality. Consideration also given to space allocation, traffic flow, building services, lighting, fixtures, flooring, colours, furnishings and surface finishes.  
More Details