[interview] the project story

Photo Credit : As its unbuilt, the images are renders only.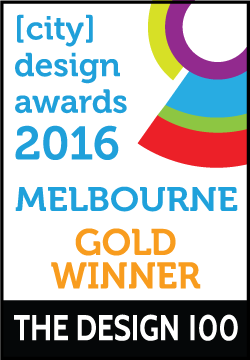 Project Overview
The architectural form of High & Spring draws inspiration from the adjacent parkland and reflects this beauty back in a refined, earthy material palette.
Project Commissioner
MODA CORP
Project Creator
EWERT LEAF PTY LTD
Team
MODA CORP PTY LTD
EML DEVELOPMENTS PTY LTD
SALTA PROPERTIES
H. TROON PTY LTD
EWERT LEAF PTY LTD
JACK MERLO DESIGN
Project Brief
On a highly sought after corner site, the development team could see the huge potential to create a building that balanced the earthy materiality with the leafy outlook of Malvern Gardens adjacent.
We wanted to make a clear intent of larger, more sophisticated apartments than the small product being sold in the area.
The form of the building moves in and out with the natural vegetation it looks over.
Further blurring the lines between outside and in, generous cantilevered balconies give the sensation of 'floating' towards the park while doing justice to the spectacular views afforded by this premium location. Conceived in a fresh, natural palette of off-form concrete and recycled timber, this thoughtfully-crafted open-air oasis allows you to better enjoy the beauty of nature from the luxury of home.
Presented with spectacular natural outlooks over Malvern Gardens, design elements that carefully manipulate the relationship between light and space, and textural surfaces that recall the tactility of the natural world.
Project Innovation/Need
In an affluent area garnered with large heritage homes, the challenge of a medium density apartment building was always going to be scrutinized. Rather than squeeze the space, the larger size apartments are reminiscent of the scale of homes in the area, and the outlook over the gardens provide a level of high end living not previously available for this sort of product.
Nestling into the landscape, the warm colour palette needed to reflect the natural tones of the parkland opposite, and ensured the apartments were well considered and therefore met favorably with local markets.
Design Challenge
Changing the landscape for apartment suitability in areas previously dominated by single dwellings is going to be met with mixed feelings. The quality and distinction of the apartments, and the seamless continuation of finishes from external through to the internal details sets High and Spring apart from nearby buildings.

Sustainability
A bi-product of High and Spring's organic materiality, there are a number of ESD principles applied to the building to add another layer of consideration.
Reverse cycle heating and cooling throughout are offset by natural ventilation.
The copper paneling on the top floor will be left to weather naturally rather than fight the elements.
An existing giant palm tree will be stored offsite and replanted to retain the former vegetation of the corner site.
This award celebrates the design process and product of planning, designing and constructing form, space and ambience that reflect functional, technical, social, and aesthetic considerations. Consideration given for material selection, technology, light and shadow. The project can be a concept, tender or personal project, i.e. proposed space.
More Details