[interview] the project story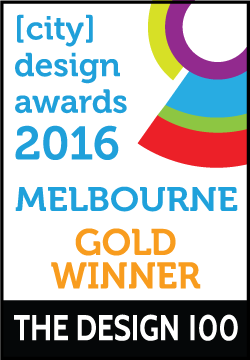 Project Overview
The Cufflink by Farrah design brings hand made vegetable tanned leather and stainless steel together to form a wrap around style cufflink delivering a masculine yet clean aesthetic with a convenient modular and interchangeable feature.
Organisation
Farrah design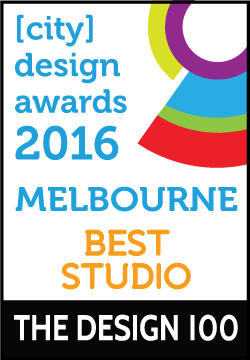 Team
Tom Farrah
Project Brief
I wanted to design and develop a pair of cufflinks predominantly from leather that are not only durable but versatile and modular in their design allowing the customer to interchange the leather strap or stud for matching with different outfits. It was also important to deliver a solid point of difference through material use and aesthetics.
Project Innovation/Need
When looking at common problems with cufflinks I had noticed that often people would be frustrated by losing one, thus having to replace the pair. With the Farrah Design cufflink being in the wrap around style and harnessing fibre memory with a ball and stud design you can now pair up your cufflinks ensuring you don't lose one. However should the worst happen and you do lose a part, the modular design enables you to replace only the part that is missing.

This modularity also facilitates interchangeable leathers for more variance in styles with less outlay for the customer, meaning when you change the colour of your belt or shoes all you have to do is swap out your Farrah Design cufflink leathers to match and you wont need to buy an entirely different pair of cufflinks.

Finally with all of the functionality out of the way we have the look, the polished stainless steel or brass contrasts beautifully with the vegetable tanned leather strap as it ages and develops a rich patina.
Design Challenge
Leather is not usually thought of for cufflinks, we tend to perceive it as more of a functional material in uses for boots, belts and bags, so one of the major challenges was to finesse the leather with a design that functioned exceptionally well but still delivered a unique, high end aesthetic.

Other factors that had to be considered were material thickness, studying fibre memory, aesthetic dimensions and the custom design of a stud to deliver the convenience of a modular design, enabling the customer to interchange different coloured leathers or studs as they wished.
Sustainability
A clean yet unique form ensures that the Farrah cufflink will have a long term aesthetic relevance in the market place thus not falling victim to fast fashion and perceived obsolescence. This coupled with a design that reduces points of failure, high quality materials and hand made leather construction make the cufflink very long lasting, meaning the customer will not need to purchase as many over their life time to stay fashionable.

The Farrah cufflink also features hardware produced by local Melbourne engineering firms and lastly the modular design means that if a piece of the cufflink is lost that the individual part can be replaced for the customer instead of having to buy an entirely new set, meaning only the parts that are needed will be produced
Some projects can only exist due to new materials, others thrive as the combination of new and traditional materials intersect. We're looking for projects that show a master has furnished brilliance from basic materials. Your project will fall into one of the following markets: Domestic- Domestic Maker projects represent the consumer connecting with a unique piece, be it a tool for home, an artefact or a practical item to assist with a regular home function. Community - Community Maker projects represent the community connecting with your project. It might be an item to create a mood, a learning device to help advance your community or a practical item to assist with a community function. Commercial - Commercial Maker projects find their way into corporate and government environments, sometimes as highly functional low production runs, other times as one off custom items designed specifically for task. Projects that show the maker's skill, courage and design insights will shine here.
More Details