Porter Davis Workplace by The Bold Collective
[DRAFT]

Photo Credit : Lucas Allen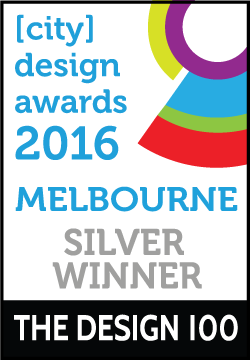 Project Overview
Residential construction company Porter Davis invited us to pitch for their workplace project and it's fair to say we were up against some pretty tough competition, as well as the only interstate (Sydney based) design firm invited to participate. We were delighted to be selected and positioned our pitch around our boutique approach and collaborative nature. Porter Davis have years of residential design experience behind them, but acknowledged workplace design as its own specialty area. They chose us to collaborate closely with their in-house design team, respectful of the expertise we could bring to the partnership.

The job required their 300+ staff to be re-housed from 7 different locations into one floor-plate, situated within the Medibank building in Docklands, Melbourne. The unified location of their staff was also a great opportunity to strengthen their workplace culture. They desired an activity based work environment with a residential flavor, reflecting the global styles they refer to with their own clients. We worked closely with the Porter Davis team to design a playful and imaginative workplace, inspired by a carefully curated aesthetic trip around the globe. The resulting work/home environment allows employees complete mobility in an innovative and highly crafted space.

Project Commissioner
Project Creator
Team
Monika Branagan – Concept Design, Design Development through to construction, Graphic Design
Ali McShane – Planning & Concept Design
Kristy Lee – Concept Design, Design Development, Documentation through to construction, Graphic Design
Kat Watkins – Design Development, Documentation and Specification
Project Brief
Porter Davis believe that people's homes are the ultimate expression of who they are and have developed their World of Style design process and showroom to enable their clients to express themselves through their home styling and interior design. They engaged us with a clear brief. The main objectives were to accommodate 300+ staff within one floor-plate at 720 Bourke Street, reflecting their World Of Style design process within the workplace. Previously their staff was widespread across 7 locations throughout Melbourne, so a key objective was to reducing their office space from 7000 to 3000 sqm by heavily auditing the usage of office spaces and desks.

The aesthetics for the project reference Porter Davis's World Of Style model, where clients are invited to participate in a style evaluation to assist in designing their new home inspired by global destinations. A Berlin home for example, would have classic lines, aged timbers or concrete floor, large white walls, factory style lights and gritty feel to fabric textures. A Fifth Avenue New York home might feature dark timbers, black furniture, stone, luxurious velvet upholstery and chrome and glass highlights. These 60+ styles form the cornerstone of the new Porter Davis workplace.

Project Innovation/Need
The new Porter Davis workplace offers employees complete workplace mobility in an inspired and creative environment. A New York arrival and reception area greets you enter the workplace, including a sleek reception desk with turned timber legs, cut crystal decorative lighting, a recycled timber herringbone strut ceiling and New York loft mullion detailing to the glazed meeting room partitions. Walking further into the space you encounter a French Industrial inspired kitchen / breakout with subway kitchen tiles, open grid ceiling and industrial fixtures and fittings. The Melbourne area includes local street art, custom printed worktables and screens referencing iconic Melbourne locations and grid city planning. The Resort areas of Bali, Maldives and Portsea are strategically located in quiet areas and include a suspended swing and large comfortable lounges to encourage contemplation. The London area includes a large Union Jack graphic with a Banksy-inspired stencil to a brick wall partition. Also within the workplace are both Nautical Hamptons and Classic Hamptons areas with navy and white striped fabric booths, rope-wrapped table legs, portholes and decorative oars. These themed areas provide a clever design solution and playful, residential feel to the core objective of providing an activity-based workplace for 300+ employees.
Design Challenge
There were many challenges. The Medibank building that houses the new workplace is a cutting edge contemporary piece of architecture in itself and we were conscious of how the industrial, residential aesthetic we created would work within it. Furthermore the client was conscious that the many styles we were amalgamating within the one floor plate had the potential to feel like a theme park. Great thought and analysis was given to the best adjacencies and blending of styles to avoid this. These extra considerations added to the challenges of the core brief; to provide an activity based workplace with a variety of work settings and client facing meeting rooms, to build and strengthen the company culture and enable better work practices.

The outcome, which is innovative and playful, required careful curating of styles and great skill and design thinking to achieve. The many details and design decisions, along with a very collaborative and strong working client relationship have come together to provide a truly innovative and cutting edge workplace, worthy of the exemplary building it is housed within.

Sustainability
The Medibank building is a leading example of sustainable architecture focused on health-based working. We adhered to strict building guidelines to maintain this green vision in the services design and finishes and the lighting specifications. Activity based working has sustainability benefits via a smaller workplace footprint per person. The Porter Davis project is a great example of this, as the amalgamation of 7 office locations into 1 floor-plate provides significant reductions in power, paper use and real estate costs.
Interior Design - Corporate

This award celebrates innovative and creative building interiors, with consideration given to space creation and planning, furnishings, finishes, aesthetic presentation and functionality. Consideration also given to space allocation, traffic flow, building services, lighting, fixtures, flooring, colours, furnishings and surface finishes.
More Details