The Shoe Shine Chair Reinvented
[DRAFT]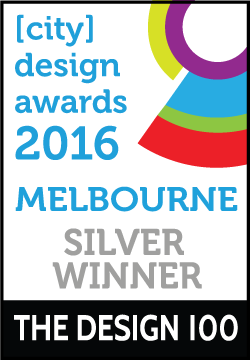 Project Overview
This is no ordinary shoe-shine chair.

Standing at over 2 two meters tall it took 16 square meters of leather and over 6 metres of individually welded pieces of steel to make. It features 59 hand made leather buttons and combines the old world upholstery technique of Diamond Buttoning and traditional piping with the hard edge Art Deco period of the 1930's.


Project Commissioner
Fortis Green Apparel
Project Creator
Craig Willmoth
Team
Craig Willmoth is a Melbourne based Industrial Designer with over 10 years of hands on industry experience in complimentary fields; furniture and lighting design, traditional boat building, carpentry, and upholstery.

In 2013 and 2014 Craig was commissioned by New Zealand Fashion Week to design and make lighting displays and furniture statement pieces.

Craig is a designer and a maker.

---------------------------

Fortis Green are a Melbourne based men's accessories brand.

Fortis Green design and produce luxury men's socks using colour palettes inspired by 1930's Art Deco posters.

As part of Fortis Green growth we decided to have a shoe-shine chair built to promote the brand and to be available for hire at corporate events.

Fortis Green chose Craig for this project because he was a designer but also a maker. He could conceptualise the product and then physically bring the design to life.

Importantly he also had a grasp of modern manufacturing techniques and factory processes so was able to create a handmade bespoke chair that could reproduced if required.

Project Brief
Fortis Green commissioned Craig Willmoth to create a chair that challenged and reinvented what a traditional shoe-shine chair could be.

We wanted more than just a generic copy of a shoe shine chair found in a Google image search.

We asked him to create a striking, fit for purpose theatre piece, that owned any room, demanded attention and most importantly provided an experience for anyone sitting in it that was not easily forgotten.

We asked Craig was to find a way of combining the ascetic of an old world shoe shine chair with the symmetry and geometry of Art Deco period to reflect the Fortis Green brand.

And finally the chair needed to be portable (moved by one person), have lots of inbuilt storage, and of course be ergonomic and incredibly comfortable for anyone regardless of height.



Project Innovation/Need
UPHOLSTERY INNOVATION

Craig used the upholstery component, the Xmas Tree fastening clip in a new and novel way.

Instead of upholstering both sides of the arms as one piece, he used the clips to fix the panels together, sandwiching the piping in between.

This enabled him to upholster the inside and outside of the arms separately and simply clip them together with a nice clean finish and no messy back-tacking of outside arms. The result was faster production times, less leather wastage and a much neater finish.

HANDMADE WITH REPRODUCTION IN MIND

Craig designed chair so it could be reproduced on a production line.

With his understanding of modern manufacturing techniques he created a template for future replicas that could be easily and quickly followed. The entire frame was designed to be able to be drilled and routed using a CNC machine and to clip together like a kit-set using the Xmas tree innovation.
Design Challenge
MERGING TWO DESIGN ERAS - Traditional Diamond Buttoning and Art Deco

Craig used the Shoe shine foot rest to add the Art Deco element to the chair - fusing steel with upholstery. He designed the feet to invoke the ascetic of a 1930's car hood emblem.

Using 8ml round mild steel he individually welded each piece together side by side. He then then hand ground the joined pieces to bring the shape of the feet to life and powder coated the finished product.

The result is a perfectly symmetrical and ergonomic shoe shining foot rest that speaks to the 1930's, while integrating with the traditional diamond buttoned leather.

ERGONOMICS

Craig used the one metre rule taught to him by his mentor to ensure a person of any height would be able to comfortably sit in the chair and reach the foot-rests.

The one metre rule gives a rule of thumb for the most comfortable seating experience. The seat depth is calculated by subtracting the overall height of the seat (from the base), from 1 meter.









Sustainability
Every component on the chair was sourced in Australia. Nothing was shipped from abroad.

We used Australian leather and sourced the foam and steel from Melbourne based suppliers.


Product Design - Commercial & Industry

This award celebrates creative and innovative design for either a component or overall product. Consideration given to aspects that relate to human usage, aesthetics, selection of components and materials, and the resolution of assembly, manufacturing and the overall function.
More Details