Image Credit : Damien Kook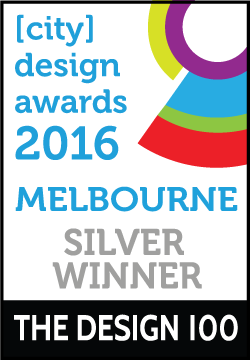 Project Overview
Our vibrant environmental graphics for pop-up restaurant Enquire Within incorporate illustration and typography to entertain and intrigue customers. A 'Where's Wally' influenced feature mural, board games embedded in tables and bold, humorous illustrations reflect the restaurant's unconventional approach to traditional recipes and invite customers to explore the space.
Project Commissioner
Project Creator
Team
Sash Fernando - Creative Director
Ruwani Fernando - Studio Manager
Julian Brown - Senior Designer
Peader Thomas - Designer
Nicki Hlavacek - Designer
Emily Enrica - Designer
Project Brief
The brief for this project instructed the Principle Design team to create a fun visual identity that would amuse and puzzle customers, even if they were visiting alone. Our team saw this as an opportunity to incorporate vibrant illustrations and typography to create an environmental graphics package that reinterprets traditional motifs to add energy to the space.


Project Innovation/Need
Inspired by the restaurant's unique take on Australian cuisine, our concept for the illustrations was to take something traditional and turn it on its head. Old photographs were collaged with bold, whimsical illustrations playing with the motif of "enquiring within".

We wanted to capture the personalities of the restaurateurs and the spontaneous atmosphere of the restaurant by creating an illustrative tone to engage and capture the curiosity of the restaurants customers. Humorous references are concealed within the illustrations meaning customers can discover a new element on each visit.

Typography was sensitively chosen to enhance and compliment the bold and eclectic nature of the illustrations spanning the full gamut of typographic styles. The logotype was kept deliberately simple but energetic to allow it to work in a number of contexts.


Design Challenge
Our challenge was to create a fun, unique visual solution with a small budget, tight deadline, and limited materials and within a pre-built interior. Principle Design embraced these limitations and created cost effective and flexible graphics that celebrated the impermanence of a 'pop-up' restaurant with design influenced by ephemeral posters. The poster wallpaper was easy to install and adds humour, colour and intrigue to the space.

Effectiveness
The restaurant received press coverage, social media attention and a number of confused yet delighted patrons. We were able to refurbish an interior space with two dimensional graphics this adhered to the clients budget and timeline whilst creating a fun, energetic ambiance.

Graphic Design - Illustration and Type

This award celebrates creativity and innovation in the traditional or digital visual representation of ideas and messages. Consideration given to clarity of communication and the matching information style to audience.
More Details