Victoria University Centenary
[DRAFT]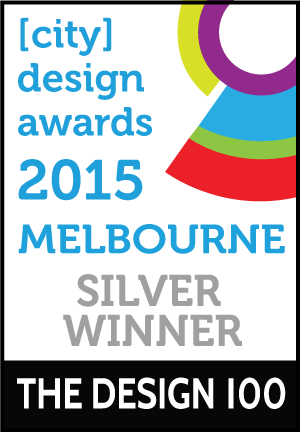 Project Overview
The centenary of Victoria University is a significant milestone, marking 100 years of further education in the west of Melbourne. The centenary site needed to support VU's ambitious vision to become a great university of the 21st century.
Project Commissioner
Project Creator
Team
Andy Hibbert - Commercial Director
Hannah Dingli - Project Manager
Duncan Legge - Design and UX Lead
Chris Campbell - Front End Developer
Eric Chen - Drupal Developer
Project Brief
Beginning as the Footscray Technical School in 1916, 2016 marks the 100 year anniversary of Victoria University. Serving 50,000 students across Victoria and the world, this anniversary exists to leverage it's traditions and commitment to education.

To support this celebration, VU require a site to not only promote their history, but also display a diverse array of centenary events occurring in 2015-16.

The goals of the site were to:

• Proudly support VU's ambition to become a great university of the 21st century
• Provide a point of difference from existing University marketing
• Engage a broad array of stakeholders
• Create excitement and urgency around the centenary
• Shine a spotlight on 100 years of VU history
Project Innovation/Need
University websites often need to err on conservative side in order to satisfy their numerous stakeholders and varied users. Victoria University's centenary was an opportunity to break free of these constrictions, and provide a point of difference to their yearly marketing.

With this in mind, we wanted to make the entrance point to the site as engaging as possible. Utilising the large bank of VU archival imagery, we developed a full-screen carousel that introduced the core aspects of the Centenary celebration.

Supporting this, we developed a timeline covering the last 100 years of VU history, mirroring a staggered exhibition taking place at the Footscray campus.
Design Challenge
A challenge throughout the project was producing a contemporary, interactive experience while still meeting AA accessibility requirements. This required careful usage of transparent elements to ensure contrast levels, as well as making sure that all interactive elements were usable via keyboard as well as mouse and touch.

Additionally, due to the timing of the project the site was required to launch in multiple stages, both before and after the Centenary event schedule had been finalised. That meant that the site still needed to be just as engaging and exciting for users with a minimum of content, as it did when the full event calendar was released.
User Experience
Besides being visually engaging, paramount importance was given to making the information architecture clear and intuitive. The site was split into four categories, each based around users actively engaging with the site.

The core of the site is the events section, so we included a shortlisting functionality that enabled users to quickly scan and favourite events in the upcoming year.
Tags
Digital Experience - Website - Community

This award celebrates innovation and creativity in design of a unique user experience in the combination of text, audio, still images, animation, video, and interactivity content for websites. Consideration given to clarity of communication and the matching information style to audience.
More Details