Studio D - Pop Up
[DRAFT]
[interview] the project story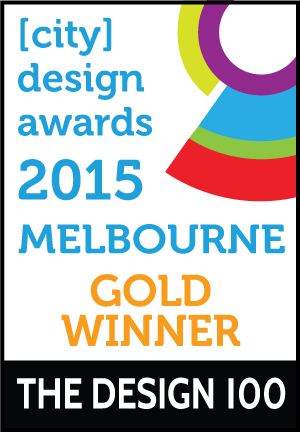 Project Overview
Dulux is an iconic Australian brand that evokes a sense of trust and confidence in its products. From humble beginnings in Sydney the brand has grown to be one of the most recognisable and respected leaders in paint technology and innovation. Dulux sits at the forefront of home décor, design and colour, influencing the colour trends of the season.
e2 was engaged by Dulux to design a Studio D pop up within existing Armadale Inspirations store to support the companies push to trial digital colour section tools to assist make colour selection easier and reduce reliance on traditional colour chips, which create hundreds of tonnes of paper disposed in municipal waste every year.
Project Commissioner
Project Creator
Team
Alex Ritchie
Andrew Scott-Young
Federico Fait
Julian Marocchini
Nina Read
Sasha Wicker

Project Brief
The core objective was to create and build an environment that made the selection of colour by digital methods inspirational, visual and less confusing and stressful to the customer. The pop-up needed to assist and support customers make a decision in-store, with the ultimate outcome being faster progression along the paint colour shopping journey through to paint purchase. Studio D needed to instil a sense of trust in new digital colour technology, remind customers of the confidence they have in the Dulux brand and transfer this to the new experience of selecting colour from a mostly digital platform. Studio D will also be a test lab to help drive retail innovations that may result in better colour-selection-to-paint-purchase conversion tools for the broader Dulux reseller networks.

Project Innovation/Need
Dulux aim to transform the customer colour selection journey focused on two primary areas. To begin the transition to a more sustainable platform with less reliance on costly printed colour samples that consume significant amounts of paper and are regularly pulped when colour directions change and to integrate the colour selection journey more seamlessly into customers digital lifestyle providing integrated colour information and guidance that bridge the digital and retail environments.
Design Challenge
Transitioning customers from a traditional printed colour sample based colour selection journey towards a digital colour selection journey involves a major shift in customers understanding of how colour will work in their home and the introduction of new technologies and tools to assist customers narrow down their colour selection to one or two options that they can test in their home using large colour samples or sample pots.
The challenge for Studio D is to build trust in digital colour via an integrated customer journey using a new digital process that provides customers with the step by step tools to visualise their space and make the final colour choice simpler and with more confidence.

Sustainability
At the core of this project was assisting Dulux to reduce their reliance on costly and wasteful printed colour paint samples and brochures.
Additionally e2 establish relationships with suppliers with proven sustainability policies and procedures. Our approach to sustainability focuses on three key areas.
Materials
•Prioritise recyclable materials –Materials including flooring with full product recycling, glass recycling, metals including recyclable steels and raw copper.
•Prioritise sustainably sourced materials – Natural Timber materials were selected from FSC certified suppliers and complemented with laminates to reduce the amount of natural timber in less visible areas,
•Prioritise materials with manufacturer supported product buy back and recycling programs.
•Careful selection of finishes and detailing facilitate disassembly of materials for recycling and reuse.
Lighting
•Use of highly efficient low energy, long lifespan LED lighting to meet stringent site energy requirements.
•Cool temperature LED lighting reduces building heating load requirements reducing air-conditioning loads in hot Sydney summers
•Prioritise products with manufacturer supported recycle options.
Equipment and Furniture
•Utilise Energy efficient technologies for digital equipment
•Employ digital technologies to reduce printed signage material turnover
•Prioritise manufacturer supported recycle or buyback programs for furniture and equipment.


Pop-Ups, Display, Exhibit & Set Design

This award celebrates innovative and creative design for a temporary building or interior, pop up site, installation, exhibition, fixture or interactive element. Consideration given to materials, finishes, signage and experience.
More Details