5 and Dime Bagels Interior
[DRAFT]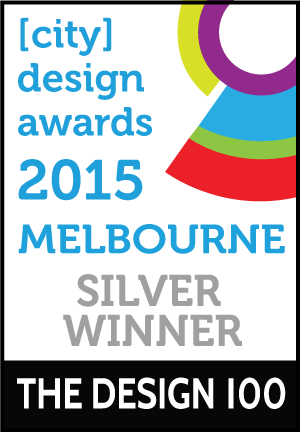 Project Overview
5 & Dime bagels is a cafe and industrial kitchen, fulfilling Melbourne's need for hand rolled and boiled bagels, made the traditional way.
Project Commissioner
Project Creator
Project Brief
5 & Dime Bagels was an established brand looking to expand into a larger workshop with an associated café.

The site is located in the new Archway precinct at the East end of Flinders lane, so it was important that the design create a destination to assist in activating the area and inviting people to visit.

The resulting design brought unique elements of the traditional New York bagel store aesthetic with materials such as natural timber, tiles, butchers block benches and brass details.
Project Innovation/Need
The client was originally looking for a commercial kitchen space, but when the opportunity for a neighbouring cafe also came up, we had to find way for these spaces to work together and become an asset to business. As the client supplies bagels all over town, the benefit for the customer to visit his cafe specifically, was that the bagels really were as fresh as they could get. By having the cafe and kitchen not only share a wall but a feature window, customers get to experience the artisan process. The kitchen was not cornered off and even on the street, big windows let people passing by see the process, even in the early hours of the morning. Despite this feature, functionality was an important factor, with enough space for the employees to move freely between the kitchen and cafe, as well as always facing the door at the point of sale so that customers are greeted personally.
Design Challenge
This project advances contemporary hospitality practice, where most commercial kitchens are in far outreaching suburbs, showing that you can have commercial kitchens close to your customers. This cafe, with its tight use of space, also has very considered workflow, where customers have a clear path to the counter, circulation space, and two different seating options. This is more and more important, especially in the city with less space available for hospitality, and smart use of small spaces is essential.
Sustainability
A great deal of timber, which was all locally sourced and recyclable, was used. The use of bright materials to reflect light reduced the need for artificial lighting. For areas needing be brightly illuminated, energy saving LED lights were installed.
Interior Design - Hospitality

This award celebrates innovative and creative building interiors, with consideration given to space creation and planning, furnishings, finishes, aesthetic presentation and functionality. Consideration also given to space allocation, traffic flow, building services, lighting, fixtures, flooring, colours, furnishings and surface finishes.
More Details