AFL Live for Apple Watch
[DRAFT]
[interview] the project story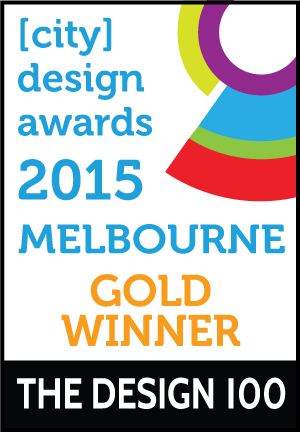 Project Overview
In 2011, Telstra and Outware Mobile began working together on the AFL Live Official App to bring footy fans their favourite sport on smartphones and tablets. Since then, the app has been continuously upgraded and enhanced, making use of the latest technologies to deliver an award winning mobile sports entertainment experience. In 2014, this partnership delivered a revitalised mobile experience for Club Apps as well as the world's first live sporting app for a wearable device in the AFL Live App for Pebble.

Our objective for these apps has always been to enhance the AFL experience by making it convenient and easy for fans to access their favourite sport wherever and whenever they want. AFL Live for Apple Watch now extends this great mobile experience to another level of convenience and engagement for fans of the sport.

AFL Live for Apple Watch has been designed with a lean feature-set, with performance in mind. There are three key features to the app:

- Glances (Live scores and countdown timer)
- Match Centre
- Ladder
Project Commissioner
Project Creator
Project Brief
There is always a lot of excitement around a new device like the Apple Watch, but we wanted to take a pragmatic approach to the design and development of this app. To do this, we established the vision for the app early on.

Our objective was to deliver relevant and useful information to footy fans on the go, given the following constraints:

- Very limited screen real-estate, with two watch face sizes (38mm and 42mm)
- A completely different and unique user experience, with new gestures and new user interactions
- Balancing performance with the availability of relevant and real time information
Project Innovation/Need
There's been a lot of hype and excitement around the Apple Watch, but it is fundamentally a luxury product that helps remove friction for users.

This is exactly how we approached the design and development of AFL Live for Apple Watch.

This app is designed to enhance the AFL experience for footy fans by providing quick, relevant information to be used at a glance. With a simple flick of the wrist, users can check match start times and live scores on their Apple Watch. It's all about providing many, small, personal, micro-use cases around friction, seamlessness and ease. No other wearable device can deliver the richness of experience that the Apple Watch can deliver. AFL Live for Apple Watch gives die hard footy fans a premium, live sporting experience that enhances their enjoyment of their favourite sport anywhere and anytime.
Design Challenge
The user experience (UX) approach for the Apple Watch is entirely different to smartphones and tablets. Users appreciate very short engagements that provide context specific information with minimal interaction. This means the app has to be designed with a shallow navigational hierarchy and smart logic to work out what information the user might want at any given moment.

The small screen sizes were also a challenge. Some screens on the Apple Watch cannot be scrolled, allowing very little real estate for content representation. For example, the Live Scores screens use colour and hierarchy to help users digest a lot of information in a short amount of time. The app has been designed to take advantage of the real visual aesthetics available, without detracting from key information.
User Experience
AFL Live for Apple Watch is designed to be used on the go and at a glance. For example, the app includes a countdown timer for upcoming matches. Users simply have to lift their wrist and swipe to view the match countdown timer, rather than take their phone out and launch the app, before being able to check how long before the start of a match.

Another key challenge in the technical design of this app was to balance the performance of the app with delivering real time and relevant information. For example, the app on the Apple Watch must communicate with the app on the iPhone in order to collect the relevant data to display to the user. To ensure as little delay to the user as possible, the app will only fetch new data if and when it is available.

The result is an incredibly simple and beautiful user interface and user experience that hides all this business logic from the user, and provides footy fans with just enough relevant information only when and where they need it.
Digital Experience - Mobile

This award celebrates innovation and creativity in design of a unique user experience in the combination of text, audio, still images, animation, video, and interactive content for mobile. Consideration given to clarity of communication and the matching information style to audience.
More Details