Jewell of Brunswick
[DRAFT]

Image Credit : Arlene Sachon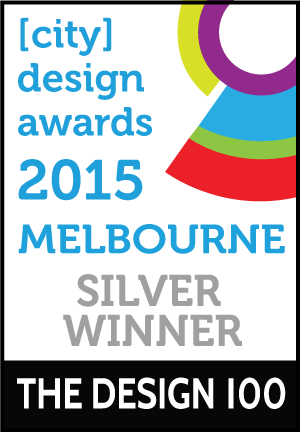 Project Overview
The Jewell of Brunswick is a new public space at the southern gateway of Moreland (on Sydney Rd), in Melbourne's inner north. Once a grey, unsafe and under-used road space it now comprises raised lawn, trees, seating and a series of decks. Rising from its centre, a 3.5m urban bouldering wall has introduced a playful heart to the Jewell Village. Any given day you will find a bustling community of friendly locals and professionals, who have uncovered this new space to have a rest, people watch, have a chat or discover the sport of urban bouldering. People of all ages have a go at climbing the bouldering wall and small children take great delight at rolling down the grass mound.

The precinct has long suffered from crime and public safety issues, and more broadly, economic and social under-performance. This project demonstrates how creative and collaborative tactics can address these pressing issues. The premise of this initiative was to deal with the issue of crime by creating a public place to attract and retain people; change the dynamic of the precinct, improve public safety, spur economic activity and stimulate precinct-wide urban regeneration. The project was delivered using a "placemaking" approach.
Organisation
Team
Moreland City Council:
Will Coogan - Place Manager, Brunswick
Drew Halpin - Urban Designer
Vaughn Grey - ESD Engineer
David King - Engineer

Climbing Wall Design:
Stuart Beekmeyer - Bouldergeist

Partners:
Department of Justice
Melbourne Water
Victoria Police
Sydney Road Traders Association

Consultants:
Studio Huss
Martin Butcher Lighting Design
BDC Group

Contractors:
Super Gardens - Landscape and Civil Works
Big Fish - Climbing Wall Fabricator
Project Brief
The space is designed with active participation at its core. This is based on Crime Prevention Through Environmental Design (CPTED) principles of reducing crime by activating an area.

The bouldering wall promotes direct interaction and activity within the space. Unlike other activities like skateboarding or playgrounds the sport requires no special equipment, training, or level of skill. The wall creates a democratic space and encourages the idea of intergenerational play and that everybody can participate. If they choose not to, it provides an interesting observational activity and sculptural art piece. The rear of the site is an expanse of feature paving that can be tripled in size by closing off part of the Wilson Avenue road reserve up to the Black Street intersection. Serviced by three phase power it provides the community with a completely programmable/flexible events space.

The space is located close to trams on Sydney Road and provides a clear link to Jewell Railway Station at the west end of Wilson Avenue. The simple structure of the layout allows people to navigate the space easily while it improves connectivity between the Upfield bike path and Sydney road with ample bike parking included.
Project Innovation/Need
Council faced the significant hurdle of reallocating road space to public space, which required closure of the road and removal of on-street car parking. A "placemaking" approach was explicitly used to build profile, community support and pre-vitalise the area.

The project began in September 2013 with a one day intervention called "Parking Day". Council took over parking bays on Wilson Avenue and asked the community what their vision for the area might be. In December 2013 the "Better Block Brunswick" one day street party was undertaken. The Sydney Road end of Wilson Avenue was closed and a variety of performances and activities were undertaken.

Following a review of the community's feedback the Jewell of Brunswick "Pop-Up Park" was launched in March 2014 to test the idea of permanent road closure for two months. An extensive activation program by Council and community groups helped activate the space and retain people in the area. 56-days and 10,000 visitors later, Council received an unprecedented 356 submissions from the community, 94% of which explicitly stated that they wanted a public space in this location. Victoria Police also observed a clear reduction in crime in the area during the pop up park phase.
Design Challenge
The space was designed with active participation at its core. The location and design promotes and facilitates active transport modes like cycling and walking to the space. Activity and movement also determined much of the physical forms and layout of the site. The faceted sloping faces of the bouldering wall and concrete seat walls create a dynamic space that promotes movement and creates transitions between Sydney Rd and the Jewell precinct. The angle of 120 degrees recurs throughout the space. The repeated angle builds a geometry that both opens up parts of the space while enclosing and creating smaller internal spaces.

The materials used reflect a hard plaza typology. To soften this, a raised lawn was included to buffer the space from Sydney Road, semi mature canopy trees were specified for shade, and small garden beds with tree grates constructed from timber have created a series of small decks that provide clues to the site's sustainable underbelly.
Sustainability
To ensure its long term success the space needed to project beyond its own boundaries.

Externally: it is a landmark; it provides an economic boost to the traders and businesses in the immediate vicinity; it is highly accessible and better connects the community's existing walking, cycling and public transport infrastructure while also making the wider precinct safer.

Internally: its flexibility and mixed uses allows it to be many things to many people; it is a meeting place, a play space, a green space and a gateway. It is this social infrastructure that the space contributes to Brunswick that will ensure its long term sustainability.

Environmentally: WSUD principles helped inform the design. The active heart of the space is ringed by a series of tree pits covered with timber decking. The whole site, as well as adjacent shop roofs drains into this ring of interconnected pits which removed the need for any surface drains. A strata cell system was used to link the pits beneath the paving and walls, greatly increasing the water holding capacity of the pits for improved tree health in the summer months. The design was awarded a $50K Living Rivers grant by Melbourne Water.
Tags
This award celebrates creativity and innovation in the process of designing and shaping cities, towns and villages, and is about making connections between people and places, movement and urban form, nature and the built fabric. Consideration given to giving form, shape and character to groups of buildings, streets and public spaces, transport systems, services and amenities, whole neighbourhoods and districts, and entire cities, to make urban areas functional, attractive and sustainable.
More Details