The Creamery at Two Rivers
[DRAFT]

Photo Credit : Carol Coxhead is the creator of these beautiful and inspiring images. Third parties wanting to use or publish these images who are not included in the original commissioning license should contact Carol (contact info).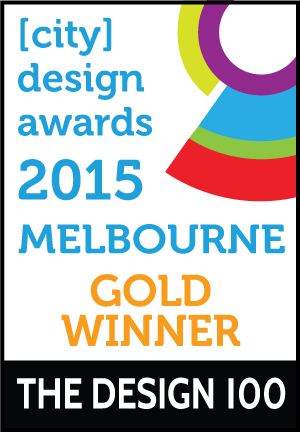 Project Overview
We would consider our campaign for The Creamery at Two Rivers as one of our most successful ever. Not because how many people saw it, but how few. Because the film we made did exactly what it was designed to do. It made someone fall in love. Within a few days of being completed, and before almost anyone even knew this legacy property was coming to the market, this film was shared with a family who the agent knew might be interested. They were so inspired by what they saw and heard that they made a breathtaking offer, but on one condition – that the film not be shown to anyone else until the sale had closed, for fear it would inspire someone else to make the same kind of head over heels in love offer that they did.

Hence, our beautiful film and our exquisite website remained a secret while the details of this market changing sale were finalised. And finally, after two months, contracts were exchanged and signed, and we were allowed to celebrate the greatest campaign we ever launched!

Project Commissioner
Project Creator
Team
Tracey Atkins - Managing Director
Michael Mouritz - Director
Corey Mulder - US Production Co-ordinator
Liam Gilmour - Cinematographer


Project Brief
We think the most outstanding feature of the campaign for "The Creamery At Two Rivers" was its completely non-commercial approach. While this project was all about selling the property, we decided to ensure it should never be about commercialising the property.

In the case of "The Creamery", both the vendor and agent were eager to see if it may be possible to secure a discreet early sale. The home's very private vendor was content to remain out of any of the marketing, and more than delighted to secure a sale without fanfare and fuss.

So we crafted a campaign that was not about being seen by the masses, but rather about inspiring the few. It was a deeply intimate program that was designed to be shared with targeted people around the world, in the hopes that this style and approach would create a greater sense of engagement and desire.


Project Innovation/Need
Aside from a small reference in the presenter's introduction, there was no overriding sense that this was a real estate offering. We recognised that if we simply allowed "The Creamery's" story to be told in the same elegant and timeless way the property itself had been crafted, people would want it. It was not a home that needed to be sold. Its story was far more compelling than any real estate copy could ever be.

The film was shot over two days, and completely edited and approved for distribution within 14 days. It was then placed into a beautifully designed EDM, which the agent was able to discreetly email out to selected potential buyers in locations around the world. The film was locked down with a password – so that those who received it were aware that the property was not yet publicly available. Analytics enabled the agent to monitor what that handful of people did when they received the email – how many times they opened it and how many times they viewed the film.

Design Challenge
Possibly our greatest challenge was that its owner was seeking not attention but discretion with this campaign. Her instructions to the agent and ourselves was to "find the right person – and make them understand". The easiest thing in the world would've been to take this stunning film and shout it from the rooftops - it almost certainly would have attracted remarkable attention and offers. But instead we had to design a campaign that had the power to inspire not the many but the few, and package it in a manner that would allow it to be shared and enjoyed in a truly bespoke way. Our film, EDM, website and e-magazine all allowed this to happen and, unlike so many campaigns where success is judged upon views, we believe the power of this campaign was that it was seen by next to no one - and yet produced the kind of engagement and result that you could have searched the world over for and never found.
Effectiveness
Upon completion, the Creamery film was shared with a family whom the agent believed would have the ability to perform. It was locked down with a password, which he shared only with that family, and he asked that they in turn maintain the same level of discretion. Within a matter days, the family made a breathtaking offer (well beyond the agent's forecast) but with one condition - that the film not be shared with anyone until an outcome had been achieved. The fear obviously was that film might inspire the same kind of head over heels in love offer they had made. With that agreement, the film remained on lock down and shared with no one else until settlement was achieved approximately 20 weeks later. As a media agency, the lack of publicity surrounding a property campaign that was almost certain to have captured attention and praise could have been viewed as a disappointment. However, we believe it speaks perfectly to the core of what we set out to do - drive engagement and desire. Not by appealing to the masses but rather by inspiring the few.
This award celebrates creative and innovative visual and audio corporate communications that place an emphasis on design values. Consideration given to the technical, conceptual and aesthetic elements, viewer engagement and message delivery.
More Details