Panel
Panel members are recognised voices in the design economy sourced from leading studios, industry bodies and design commissioners. The panel members curate nominations, rate programs, contribute content and provide advocacy.
The panel is broad based as the programs cover multiple markets and design areas. Additional panel members are appointed throughout the year to provide specialised input and ensure diversity. Our reachout is driven through the advocacy of the programs by the panel. Panel members do this though mentioning the awards via social media, advocating to partners and speaking about the awards at forums or during private conversations.
Mark Bergin - Experience Design

Founder & CEO, DRIVENxDESIGN
Courage is the root of all creative projects, courage of the sponsor, courage of the project team and courage of the creative team. design100 celebrates courage through 11 design awards programs. All programs are marketplace centric and offer an opportunity to recognise those that are defining tomorrow. When I'm not advocating or celebrating design, I work as an adviser to projects on the client side, providing expert input on how to structure projects, develop creative ideas and engage the best of market suppliers to deliver exceptional project outcomes. At the heart of my work is a focus on experience design. Always with one simple question - are we making something that is Made for People? Specialties: creative direction, experience design, project guidance, project direction
top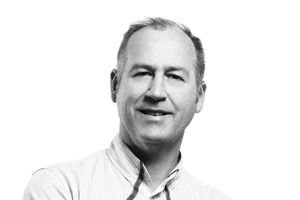 Passionate about design in all its facets, he has engaged with many areas of design culture during his career. He established his versatile industrial design consultancy Charlwood Design in 1993, and has since developed a reputation among clients and peers for his innovative, simple yet elegant design solutions for consumer, medical and capital applications. Consequently, the consultancy has collected a raft of design prizes and accolades, among them multiple Premier's Design Awards, 'Gold' at NeoCon, and a Good Design Award from the Chicago Athenaeum and Australian International Design Award, as well as being admitted to the Australian Manufacturing Hall of Fame. Perhaps the most visible Charlwood Design creations were the Queen's Baton for the 2006 Commonwealth Games. Always eager to support Australia's design culture, Paul has been state President of the Design Institute of Australia and Director, where he co-authored the DIA education policy and contributed to policy and strategy for industry and government. In 2006, he founded the 'best-selling' Melbourne Design Guide, a 350 book on local design culture and Sydney Design Guide, and has been a key driving force in establishing the Design for Sustainability working group and the Greenfly lifecycle online tool. His design work has been featured in the National Design Triennial: Why Design Now? The Smithsonian Institution's Cooper-Hewitt National Design Museum, New York.
top
Matt Coleborne

Managing Partner, three of a kind/Mobile Advertising Solutions
Matt is an experienced marketer who has worked across just about every industry and category there is. From the business next door to some of the most popular brands from around the globe. In the last couple of years he has also become fascinated with emerging technology and sought after ways to use or create new technology to improve the way we do business. This passion has seen him involved in the development of a variety of new digital products in the marketing technology landscape. Matt has always loved doing things with others and which has led him to hold several Board positions and multiple Directorships. He is currently a co-founder and shareholder in a number of businesses and consults to others on a monthly basis, including tenure with The Lost Dogs Home as a member of its Board.
top
Derek Craig

Strategic Partner, 10 feet tall
Holding international creative leadership and brand management roles in global agencies and wholly owned partnerships, Derek has worked across virtually every brand category and communications channel. Most recently a founding partner of 10 feet tall in Melbourne, he has won hundreds of awards for creativity and effectiveness, including: LIA, Clio, New York Festivals, Mobius, FAB, Cannes and Asia Pacific.
top
Penny Craswell

Communications & Business Development Manager, Bijl Architecture
Penny is a design editor, writer and communications specialist, who works with organisations to strategise, develop and deliver content and brand messaging in line with business objectives. As a well-respected voice in Australia's design industry, she also has her own blog - www.thedesignwriter.com.au, writes regular articles, moderates panels as well as being a regular speaker and curating events. Her freelance work includes positions as contributing editor of Belle and Architectural Review Asia Pacific magazines as well as consulting and freelance writing. A former Editor of Artichoke magazine, she has contributed to over 20 publications, including Glass: Art Design Architecture (2015), Phaidon Archive of Graphic Design (2012), Indesign, Frame, Architecture Australia, Mark, Habitus, Urbis, Houses and Australian House and Garden magazines.
top
Grant Davidson

Managing Director, Davidson Branding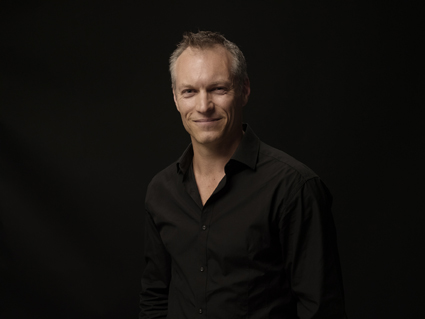 Graduating from Swinburne International School of Design in 1989, Grant has pursued his love for ideas beginning his career as an Art Director at Ogilvy & Mather. It was there that Grant was presented with the opportunity to accelerate his skills in strategic and creative thinking. After a couple of years of intensive training, a desire to revel in the detail and craftsmanship of design and an entrepreneurial attitude; Grant saw the opportunity to form his own business which brought these disciplines together: strategy, creative thinking and craftsmanship – a vision that combined the best of all worlds. Over the past 20 years Grant has built a multi-award winning branding business, attracting some of the best talent from around the country and across the globe. A self-confessed knowledge junkie, Grant is passionate about acquiring and sharing knowledge. As such Grant is an esteemed lecturer at RMIT, Swinburne, Victoria University and the Australian Federation of Advertising as well as being sought after for numerous speaking engagements as a guest speaker. Grant loves the industry and has a strong desire to see it develop and prosper – a desire that drove him to become Vice President of the Melbourne Advertising and Design Club in 2003. His efforts were recognized with an honorary life membership and Grant now looks forward to being apart of influential initiatives that will continue assist this industry in the future.
top
Ian Dryden

Senior Industrial Designer, Melbourne City Council
As the leading industrial designer for the City of Melbourne Ian has been responsible for the design of this city's street furniture, lighting, tram stops, news stands, Xmas decorations and much more for over twenty years.
top
Kris has been building websites since the original dot-com boom in a variety of different roles: front-end and back-end programmer; business analyst; iteration manager; team director. Career highlights include helping build a world-first online car purchasing platform for Subaru's BRZ, as well as the launch of both 9Jumpin's web platform and Android app for Australia's Nine Network. She's now working at Canva, an Australian startup with a goal of democratising graphic design. Kris has also been blogging for more than fifteen years and speaks regularly at technology events and conferences in Sydney. She's also a mad knitter and sewist, and she's currently fascinated by the possibilities of e-textiles, wearables, and the Internet of Things. Kris is also active in groups such as Girl Geeks and Women Who Code, and she's passionate about encouraging the next generation of developers and designers.
top
Ros Lawson

Director, RLD Strategic Solutions
Ros is a successful businesswoman, running her own company for more than 25 years, during that time she has advised corporations on re-branding, new brand strategies, exploring brand values, visual implementation and specific campaigns. These engagements are designed to enhance brand & cultural alignment for the betterment of these corporation's bottom line. Ros's multi-level thinking, commercial acumen and genuine heart felt concern for her clients has been a recipe for success. Her ability to inculcate a client's strategic business intent into her company's solutions creates profitable businesses. She also offers business advisory, facilitation, brand research and the implementation of programs for both corporations and SME's, with a particular focus on engineering, mining, health, foundations, government, education and manufacturing 4.0.
top
Tim Leslie

Studio Director, Bates Smart
Tim is a well respected architect who has worked internationally prior to joining Bates Smart in 2006. He has focused predominately on developing a wide range of new projects, and is highly regarded for his architectural integrity, leadership and tenacity. In addition to his work at Bates Smart, Tim is a regular guest critic at universities and has been a juror for the AIA Awards. In 2006, Tim was the founding president of Open House Melbourne, a not for profit event promoting architecture and buildings of significance to the public. This event attracts over 100,000 visits annually and has become a key event in the Melbourne calendar, the success of which lies in part to Tim's insight into architecture and how to communicate its worth to others. In addition, Tim also curates an annual architectural speaker series.
top
Vicki Stirling

Director of Product, Redbubble
Vicki has led business units in international brands such as Nike & Bonds. A cross functional expert in brand & business strategy, marketing communication, consumer insights, brand identity, and all aspects of brand development. Vicki is well equipped with world class knowledge of the creative industry, her inclusive and enthusiastic approach to every project is infectious! Vicki's career has been focused on driving and affecting positive change - transforming brands and evolving organisational culture. She prides herself on delivering a solution which will improve efficiency and deliver considerable revenue growth, quickly. Vicki's recent work has seen her; strategically develop brands in new market segments, scope local markets for retail opportunities, develop white space strategies, lead product launches and implement category brand extensions around the world. Vicki describes her current role at Redbubble as "the best job in the world"!
top
Gerard White

Design Manager - Beverage, Breville
Gerard is the Design Manager for Breville Group, He is Responsible for overseeing the design, development and strategy of beverage and toasting products globally in the Breville Group portfolio. His focus for Breville is on Research, development and innovation of new best in class kitchen products sold in over 52 countries. Over the last 17 years as an industrial Designer Gerard has been the Recipient of multiple Australian and international design awards and inventor of over 20 patents and numerous pending applications. He has Previously worked as a design consultant , Consulting to such companies as Cannon, Motorola, Nike, Siemens and the City of Sydney."
top