Image Credit : Franklin + Franklin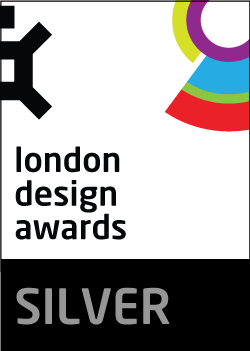 Project Overview
A striking, two-storey co-working space for new operator bubbleHUB, located within a characterful former pumphouse building in the centre of St Albans. bubbleHUB co-founders Benn Latham and Harry Dougall briefed align to help create a 'unique and aspirational' space, which was to be unlike anything else currently available in the St Albans area.
Project Commissioner
Project Creator
Team
Gurvinder Khurana
Nigel Tresise
Tania Mateos
Haroulla Georgiou
Aqilah Amran
Project Brief
'Our brief was rather open but the key was to create a beautiful, unique, eclectic space that was both sensitive to the building and allowed for movement and natural light, facilitating working in a relaxed collaborative environment. We had our own ideas but were challenged consistently by align, creating a dynamic creative (and fun) tension! align were both very good at proposing and contextualising ideas as well as listening and incorporating certain non-negotiables of ours!'
(Benn Latham, CoFounder, bubbleHUB)

'The scheme we created for this wonderful and historic industrial building is colourful and nature-inspired, and the resulting environment, which also responds strongly to the building envelope, is like a mix between a private members' club and a workspace in feel. The overall atmosphere is relaxed, with a definite home-from-home feel.'
(Gurvinder Khurana, align Director & Co-founder)


Project Innovation/Need
The strategy for the new co-working space was to provide maximum flexibility and variety for every kind of work mission within the two-storey space. The space-plan therefore includes a generous entrance area with personal lockers, unusually high-spec toilets and a private phone booth, before opening out into a vibrant, light-filled and relaxed ground floor 'hub' community space. This is predominantly for meetings, touchdown, relaxation and social use and features a deliberately-eclectic mix of furniture styles and non-uniform, non-allocated layout, as well as integrated planting for improved air quality and natural presence. More informal meetings can also be held at a large central table or at smaller, freestanding tables. A presentation screen enables the space to be used for events, with a bookable meeting room that holds 6-8 people.

A major feature of the ground floor space is the bar area, which helps communicate an instant sense of welcome. This bespoke metal island unit, with a double-drop decorative lighting feature above, functions as a social seating area, whilst a fridge and cupboards enable the area to double as a special-event servery. A new, bespoke staircase up to the first floor leads off from the bar area and is in timber as far as the landing, before transitioning into a metal-framed stair. The first storey space, beneath the original sloped roof, has been designed as a quieter space with fixed and allocated desking: 17 workstations in a traditional desking format, plus additional individual workstations.

Design Challenge
Offering the latest in contemporary workspace environments within a historic building framework was the main project challenge. The treatment celebrates the existing historic structure. Ceiling beams have been painted out in white, for example, with eye-catching cross-beams in black. The rear, ground floor ceiling area features three new glazed panels, increasing natural light ingress from the upper floor. In a further reference to the building's historic pump house origins, a glass square in front of the Chesterfield sofa reveals the Victorian cobbled foundations below, made a further focus by the addition of an eye-catching yellow metal and glass table.

From the mid-point, the dark-painted walls on the ground floor have been pulled back to their original brickwork and sandblasted, with most of the upper walls featuring the same treatment. The vivid use of colour and texture meanwhile creates a thoroughly contemporary feel, as does the eclectic furniture mix, including the ground floor banquette seating, with its deliberate hospitality edge.

'We love the finished building. It is beautiful - every area has distinctive, interesting features arising from both the building fabric and the design. We are overjoyed that for many of our earlier members who took a 'leap of faith', it has surpassed expectations! They are able to focus and work, relax, collaborate and reflect in a great space with state-of-the-art technology.'
(Benn Latham, CoFounder, bubbleHUB)

Sustainability
As a location, St Albans boasts an increasing number of design-aware hospitality offers with a new, more youthful sensibility, connected to and influenced by London's metropolitan sophistication, which made it an ideal launch for the new offer. A sizeable demographic of potential users live in the city, and currently either run small independent businesses, work in isolation or commute to / work in London. The possibility of working locally, with the additional social and collaborative appeal of a co-working space, should appeal to those with a sustainable ethos - especially creatives, entrepreneurs, start-ups and purpose-led small businesses.

Respect for the building's fabric, meanwhile, was a key tenet of the design approach, with historic brickwork preserved, treated and exposed, as well as the original ceilings and a feature even made of the building's foundations!

Interior Design - Co-Working & Studio Space

This award celebrates innovative and creative building interiors, with consideration given to space creation and planning, furnishings, finishes, aesthetic presentation and functionality. Consideration also given to space allocation, traffic flow, building services, lighting, fixtures, flooring, colours, furnishings and surface finishes.
More Details