The Yeo Valley Cafe
[DRAFT]

Image Credit : Interior Design by Phoenix Wharf Photography by Franklin & Franklin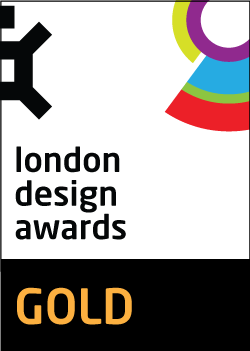 Project Overview
Yeo Valley, Britain's leading organic dairy brand, has expanded on the success of both it's dairy product range and it's Blagdon-based farm, café and garden in deepest Somerset by opening its first London outlet in Queensway, West London, designed by creative agency Phoenix Wharf. The two-storey site is in an area of London currently undergoing major regeneration, which offers a great location between Hyde Park and Notting Hill. The cafe is located directly opposite Queensway Station, making it prime for people coming out of the station or the park and looking either for eat-in or takeaway food.
The project aim was to create a showcase for the Yeo Valley brand and bring a little bit of Somerset to London through a dine-in café, mini retail store and grab and go offer. The project encompassed an upper storey with offices as well as a welcoming meeting space. It was important that the concept maintained and expressed the brand's nature-inspired ethos and friendly, fun and unpretentious feel. Peppered with unusual details, bespoke lighting features and a sense of discovery as you travel further into the café, the design is not your usual coffee shop. The long and narrow footprint challenged our design thinking to find ways to create depth and space.
With a strong personality to match their core brand values the concept needed to welcome a wide variety of customers, visually excite them and offer a feast for the eyes as well as the palate.
Project Commissioner
Project Creator
Team
Emma Gullick, Associate Creative Director, Phoenix Wharf
Chris Gwyther, Founder & Creative Director, Phoenix Wharf
Tom Exon, Graphic Designer, Phoenix Wharf
Ellie Edkins, 3D Designer, Phoenix Wharf
Project Brief
With an established and successful Yeo Valley Canteen nestled among Somerset's rolling hills the brief for the London site was about creating an engaging experience that gives customers a taste of the brand and what they are all about. After initial exploration around the London café scene the decision was made to create consistency with the Blagdon HQ while adding new elements for the urban location. The HQ is an eclectic mix of rustic farm and fun-filled glamour with a dollop of humor. Inspiration from these interior aspects formed the initial brief.
Project Innovation/Need
In contrast to traditional café window seating or produce displays, the Yeo Valley Café has two full height retail boutique style windows and an ever-changing window campaign schedule to match. A novel concept for a new café and opportunity to showcase the launch of new products, highlight any offers and playfully educate those less familiar with the brand other than what they have seen on supermarket shelves. These changing displays mean the store frontage will not look the same for more than a month or so at a time – retaining interest and catching attention – something more akin to retail than the hospitality sector.
The saturated London café scene boasts many outlets competing off the back of similar menus with similar interior features. The Yeo Valley Café serves a specialist dairy offering in a bespoke space with design features not seen in the area.
The customer toilets are a fun and stand-out feature, designed as 'Blagdon Station' underground toilets as a link between the London and Somerset sites, with curved tube-tunnel corners and 'pomegranate' wall tiles, sourced from H.E. Smith, the original London Underground manufacturer. Further details include tube-type platform signage; a 'priority seat' sign above the toilet; an 'All Change Here' baby change unit; a 'Loo Roll' tube-style roundel; a platform-style floor detail saying: 'Mind the Gap' and a 'Way Out' sign. This experiential space is complete with a soundtrack announcing what's at the 'next stop' as well as providing sounds of the countryside.
Design Challenge
The location's shape and footprint provided challenges. Being long and narrow we wanted to capture the feel of open space present in the Blagdon HQ and make sure the design didn't feel too enclosed. An angled roof shape linking to Yeo Valley's farming roots creates the illusion of space, along with a bright stained-glass effect ceiling feature. The stores rear has vintage style Crittall-style windows with illuminated panels, again creating the illusion of depth and space beyond.
Another challenge was using unusual, unique design features to avoid the classic 'organic artisan look', while creating a welcoming space that shared the brand's values in a fun, playful way. By treating individual areas as mini projects, one half of the café has a cool dairy vibe with white gloss tiles, marble and cool lighting, the other is warmer and uses materials and textures to create zones and visual flow. Pattern and colour are used in abundance throughout linking all areas.
The office/ meeting space has a very low ceiling and exposed pipework running in a maze across most of the surface. The desire to create an open, bright and comfortable working space meant careful design considerations to ensure nothing made the space feel smaller. By adding in new windows and using full height glazed walls for the meeting rooms, we achieved a feeling of bright openness. Bright red walling up the staircase and spotlights above emphasise the height at its highest point while bespoke wallpaper adds detail and depth to the walls.
Sustainability
With ongoing commitments to British organic farming as well as a wide range of sustainable and environmental best practices Yeo Valley are a sustainably focused brand. With all their dairies run on green electricity this attention to environmental impact was an important consideration when working on the café project. All architectural light fittings are fitted with low energy LED bulbs, the retail chillers selected are the energy saving variety and all takeaway packaging, supplied by Vegeware, is plant based and compostable.
The lighting feature above the café booth seating was inspired by one originally created for the Blagdon HQ. It contains 18 different upcycled light fittings sourced via ebay and vintage fairs. They provide a retro and colourful addition to the space and a second life for old – time feature pendants lamps.
Interior Design - Hospitality

This award celebrates innovative and creative building interiors, with consideration given to space creation and planning, furnishings, finishes, aesthetic presentation and functionality. Consideration also given to space allocation, traffic flow, building services, lighting, fixtures, flooring, colours, furnishings and surface finishes.
More Details