MZS Design college
[DRAFT]

Image Credit : Miaofei Jiang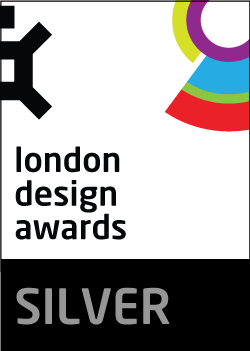 Project Overview
The venue was originally the teaching building of the Art School of Suzhou Industrial and Technical College, and the homogeneous space created by the frame structure of equal span. Reconstruction does not mean that we must break the original space order and invest more cost to create a complicated space. Design tends to create a space that seems simple, but the reality is far more than that – that is the interesting drama that comes with simplification.
Project Commissioner
Project Creator
Project Brief
This project is located in city of Suzhou, which is well known by the traditional Chinese garden design. The designer strove to bring together both her modernist sensibilities as well as the Suzhou vernacular. The design takes cues from traditional Suzhou architecture with its use of whitewashed plaster walls, moon doors and intricate garden architecture to re-envision the Suzhou and Chinese vernacular in a contemporary context.

Project Innovation/Need
It wishes to present more than just a visual representation, but an exploration of the diverse interactions of culture, education, design, art, and products.
For the expectations of the space that the owner places, how to realize the diversified functions of teaching, management, display, etc., and maximize the utilization value of each space is the biggest challenge in the design process. Abandoning all kinds of decorative outer packaging, fresh and simple, this is also the design to pursue: a meaningful space, should have a direct expression from the inside out.

Design Challenge
The challenge of this project is to renovate and create a modern but traditional culturally relevant space out of a existing old-dated school building with very limited budget. Meanwhile to encourage students participant in the crafting process as meaningful education.
The high-ceiling front hall is a space for reception, tea and calligraphy and painting, and experiences Suzhou culture in a relaxed and comfortable way. Functions such as offices, product selection rooms, and training classrooms are deployed along the gallery. The multi-purpose hall in the west can arrange academic forums, fashion shows, or celebrations from time to time.
Sustainability
This renovation is for Design College, where teachers and students to engage in the teaching, research and creation of arts and crafts such as lacquer art, bamboo carving & silk painting. The furnishings are re-created with discarded branches, bamboo pieces, and hand-strawed hemp ropes with students'participation, which gave the special meaning to this education space.
Interior Design - International Public or Institutional

This award celebrates innovative and creative building interiors with consideration given to space creation and planning, furnishings, finishes and aesthetic presentation. Consideration also given to space allocation, traffic flow, building services, lighting, fixtures, flooring, colours, furnishings and surface finishes.
More Details