Image Credit : Photos for Level Kitchen website by Den Bykovsky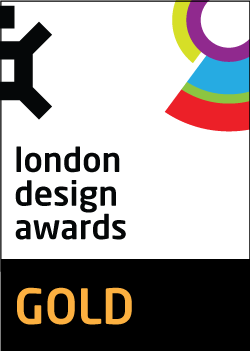 Project Overview
Level Kitchen is a healthy food delivery service for those who have one of these goals to achieve: loose, maintain or gain weight. Our service is much simpler, more convenient and affordable and a lot tastier than of our competitors, which makes our clients choose us.
Project Commissioner
Project Creator
Team
Client:
Artur Zeleniy - Owner
Victoria Sorochinskaya - CMO
Anna Ryabova - Head of SMM
Dmitriy Kondratiev - Content manager
Nikita Petrov - Project manager

Agency:
Creative / Art director - Oleg Savchuk
Experience Designer -Mitya Katkin
Web designer - Oleg Symonik
Animator - Igor Novoselov
Communication and marketing manager - Jane Diaz

Photos / Videos:
by Den Bykovsky

Partnership:
We would like to thank Adidas company (Anna Tropashko - Leading Brand Marketing Specialist) for kindly providing us the outfits for photo and video shooting.


Project Brief
We want to develop a new website design that will attract the attention of the target audience, namely athletes and people who lead a healthy lifestyle and set clear and achievable goals.
We want our product to stand out among competitors and to increase recognition of our brand.
Project Need
Our main task was to make an integrated diet that will satisfy the demands not only of athletes but also of ordinary people in terms of caloric content, quality and taste. Level Kitchen will become a guide to the world of healthy food and will help professionals and active people to stay always in shape and achieve high results.
User Experience
We created a rich and seamless experience of the website to empower every customer to start reaching their goals and find a more healthy lifestyle. Each program's week is represented on a dynamic carousel with just the right information highlighted so that customers always know that they are getting the nourishment they need.

The Calculator experience brings personalisation to every program and moves your health forward. Whether you're counting carbs and calories or other important nutritional metrics, it makes it easier to manage your goals and know exactly what you eat.
The website is responsive featuring a unique template to make sure that the best experience is possible among all the devices.
Project Marketing
In order for the project to get maximum coverage we involved British creative agency Mate and Mate, popular Russian bloggers, celebrities and famous athletes. The face of the brand and co-owner of the company is a Russian athlete, Denis Gusev. On a regular basis we conduct commercial surveys with models and brand partners. For photo and video production for Level Kitchen website we brought in popular Russian models. In order to attract additional attention to our product Adidas provided their sportswear for the project from their new collection Adidas training, and Lomov fitness club provided their sports complex for photo and video shooting.
Project Privacy
The work of the company meets all privacy standards. The website was developed by the British agency Mate and Mate. Models and celebrities were invited to participate in the shootings for the website, each of them signed a contract giving the company rights to use their images. Sportswear was provided by Adidas.
Food & drink - essential to us all. We all engage with sites and apps with a food or drink focus be that restaurant guides, cooking sites, purchasing produce or nutritional advice.
More Details