Lloyds Banking Group - Helping Britain Prosper Live
[DRAFT]

Photo Credit : Faye Hatton, Kevin Moran, Sandground Photography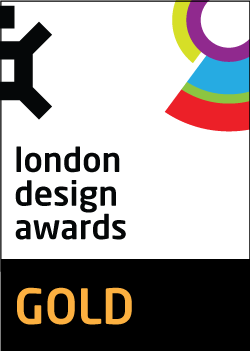 Project Overview
In February 2018, Lloyds Banking Group unveiled its new three-year plan to transform the UK's biggest bank to meet changing customer needs and succeed in a digital world.

We were tasked with launching the bank's first new strategy since reprivatisation to 70,000 colleagues, setting the context for change creating consistent understanding around its four core priorities.

We would start with Helping Britain Prosper LIVE – 30 events staged over four days in six cities nationwide. Like the strategy itself, we knew our campaign had to be more dynamic and digitally focused than anything previously attempted.

We had to create a milestone moment – a shared experience – that felt relevant and inclusive across the Group's multiple divisions and brands.

Featuring a two-way satellite link-up across all six venues, an interactive expo and live board game, the events were followed by a two-month 'Prosper People' campaign of user-generated colleague video diaries, showing how transformation in action was Helping Britain Prosper.

Helping Britain Prosper LIVE was a game-changer – the Group's biggest ever internal communication, followed-up with a two-month multichannel campaign.

We attracted a record live audience of 12,000 colleagues (17% of employees), at a 38% lower cost-per-delegate than in 2017. We generated 81,000 impressions on colleague social channels, with 92% of attendees understanding the need for change, and 88% committed to doing things differently.

A new era for the UK's biggest bank had begun.
Project Commissioner
Project Creator
Team
James Wilkins
Nikki Lane
Halina Kukula
Dani Batty
Matt Humphreys
Project Brief
A decade on from the global financial crisis – and 10 months after reprivatisation marked a historic moment in the banking sector – we were briefed to launch a new three-year strategy for Lloyds Banking Group.

The strategy aimed to transform the UK's biggest bank for success in a digital world, harnessing new technology and creating a more personalised customer offer to meet evolving consumer expectations.

Building and growing from a position of strength, it focused on four key priorities: digitising the bank's products, services and systems and creating a new culture of innovation; transforming ways of working with a £3 billion investment in people and technology; making the most of the Group's size, scale and unique portfolio; and delivering the best customer experience of any UK bank.

The new strategy was to be unveiled to colleagues for first time in March 2018 during Helping Britain Prosper LIVE – the Group's biggest annual conference – just days after a media and investors launch.

As a trusted advisor and creative partner to the Group since 2011, we were tasked with staging Helping Britain Prosper LIVE 2018 and launching the new strategy to 70,000 employees.

As the first of four live days drew to a spectacular close, our client also asked us to start work on a follow-up campaign to embed and evolve the messaging.
Project Need
Helping Britain Prosper LIVE was the Group's biggest ever internal communication relevant across all divisions.

Launch week was a milestone moment for the Group, exciting colleagues about the bank's future ambitions and inspiring personal reflection about how transformation could help Britain prosper.

We achieved a live audience of 12,000 colleagues, three times the amount in 2017, with 38% lower cost-per-delegate. The event hub 'Hive' had 42,000 visits in launch week, while the event Snapchat had 39,000 views. There were 8,000 downloads of Move, a news app launched at the event.

Post-event, a survey of 3,000 colleagues found 92% of event attendees understood the need for change, with 88% committed to doing things differently.

Having successfully launched the context, ambition and purpose of the new strategy, we were then asked to build understanding of how it connects to the bank's purpose of Helping Britain Prosper.

We devised 'Prosper People', a two-month Group-wide communications campaign following four colleagues sharing their transformation stories, as they happened, using video diaries.

Visually, we adapted the above-the-line creative from a UK media campaign that ran in April, narrowing the gap between the external marketing for Helping Britain Prosper and our internal colleague communications.

In its first five days, the campaign web banners were seen 900,000 times on the Interchange homepage, with 10,000 visits to the Prosper People video hub and 22,000 story views on Move.
User Experience
We created four days of live activity, in six cities across the UK, led by a flagship event at Birmingham NEC for 4,000 colleagues.

Pre-event, stories of transformation were sourced throughout the business, in line with the four priorities of the strategy. Colleagues and clients were invited to tell their own stories and experiences of transformation within the Group.

The first live day featured a two-way live link-up across all six cities, with an immersive audio-visual opening experience telling the story of the last 10 years and revealing the future vision. A keynote address by the Group's Chief Executive, António Horta-Osório, was broadcast live via satellite to all six venues, with a live webcast for thousands more office colleagues to watch from their desktops.

The Birmingham experience was enhanced by an immersive, self-guided expo across three zones. This gave colleagues a first-hand experience of the new strategy, with VR, live shows, LED walls, touch-tables, tech demos and 'silent disco' style TED Talks. A condensed version was available to browse during breaks at the other five locations.

Each event closed with 'The Transformation Game' – a choreographed, high-production live board game in which four teams used app voting to answer multiple choice questions, testing and embedding headlines from the day.

Post-event, a Pinterest-style cascade site shared all the key content across the Group, while a printed playing card version of The Transformation Game was sent out to hundreds of bank branches nationwide to embed learning across the network.
Sustainability
Sustainability is second nature for our agency (and our client). Last year, We are Vista was named BITC Responsible Business of the Year, and in 2016 we became the first UK agency to be rated Platinum in the BITC Environmental Index.

We're proud to boast ISO 9001 (Quality Management Systems), ISO 20121 (the industry standard certification for sustainable events), and the OHSAS 18001 certification for health and safety.
For Helping Britain Prosper LIVE, we created a suite of modular build assets that could be repurposed and reused post-event. We provided a catalogue of all assets to make it easier for the Group to pick and choose which elements to use at later events.

The self-guided expo included exhibits on supporting vulnerable customers, digital and financial inclusion and a charity partnership showcase with Mental Health UK. Post-event, we reused expo display cubes and content across key Divisions of the Group, adding value and minimising build.

Taking a sustainable approach, we used live webcasts to broadcast key speeches and moments to colleagues across the country – maximising reach while minimising travel and the event's carbon footprint.
Marketing - Event Experience

This award celebrates creative and innovative design for a business event. Consideration given to originality, creativity; theming; audience connection and engagement and how the event created a seamless experience for the visitor and helped to reinforce the program's core message
More Details