Hans' Bar & Grill
[DRAFT]

Photo Credit : Gareth Gardner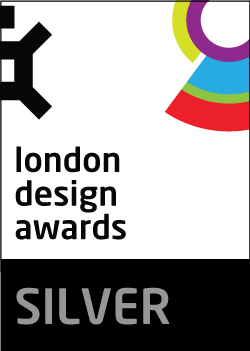 Project Overview
Hans' Bar & Grill is a new neighbourhood restaurant in Chelsea's Pavilion Road, conceived of by the team behind Chewton Glen, Lygon Arms, Cliveden and 11 Cadogan Gardens. The 106-cover venue is made up of a café-bar and extended restaurant, including a wine display area and newly-covered former courtyard space, within the 11 Cadogan Gardens hotel. The restaurant was named in honour of Cadogan family ascendant Sir Hans Sloane, one-time physician to the royal family and President of The Royal Society.
Project Commissioner
Project Creator
Team
Client: Cadogan
Interior Designer: Goddard Littlefair
Architect: Reardon Smith
Project Brief
The brief was to create a new neighbourhood bar and restaurant that reflected the contemporary and elegant surroundings of Chelsea's Pavilion Road, as well its location within the iconic 11 Cadogan Gardens hotel. The project forms part of the Pavilion Road development, a new village high street lined with artisanal shops and food suppliers, right in the heart of Chelsea. Situated within a converted former mews garage, Hans' Bar and Grill sits alongside other converted garages to either side, forming a new suite of upmarket, independent boutique retailers, including cheesemongers and specialist purveyors of wine and bread. The restaurant offers an all-day seasonal menu, rooted in British produce, and provides day-to-night dining for residents, hotel guests and visitors.

'We want Hans' Bar & Grill to be a real neighbourhood spot - a place people feel just as comfortable popping in for a drink and a salad for lunch, or for a special occasion with friends', commented Restaurant General Manager Simon Smith.
Project Innovation/Need
Goddard Littlefair created new signage for the venue, applying new branding, which includes fascia and projecting signs, as well as wayfinding, menu A-boards and external menu boxes. The signage creates a discreet balance between the hotel's traditional heritage positioning and the more contemporary styling of the restaurant.

Upon entry, the café-bar space has a clean and contemporary feel with a monochrome colourway, along with interesting, textured finishes, such as white slatted timber wall cladding and an original, exposed, yellow-stock brick wall. Cadogan family portraits, specially created for the space by artist Louise Seabrook, line the left-hand brick wall of the café-bar space and pays homage to the restaurant's namesake.

The main restaurant has a contemporary classic feel, with traditional wood panelling to the walls in a fresh and light grey paint finish (alternating with antiqued bevelled glass panels), plus skirting and a dado rail, as well as restored fireplaces, linking it in feel to the overall hotel.

The art in the restaurant is inspired by Sir Hans Sloane and includes a series of tropical birds, flowers and feathers, painted by artist Rebecca Jewell and curated by art consultants ARTIQ, hung either in 'salon-hang' clusters or as facing standalone pieces in the booth seats.
Design Challenge
Designed to offer a selection of dining and bar spaces, the new 106-cover restaurant encompasses 18 covers within the café-bar area, directly inside the Pavilion Road entrance; 46 covers in a covered courtyard area, plus a further 42 covers in the dining area of the main hotel building. A further private dining space, 'The Curio', inspired by Sloane's love of adventure and discovery, can seat a further 16 guests and is located directly opposite the internal restaurant entrance.

As the space was located within a former garage and courtyard, the entire shell of the building needed to be reworked and planned to create the different areas of the restaurant. New ceilings, rooflights, structural steels, staircases and shopfronts also needed to be installed.

The former courtyard space is now covered and makes up part of the main restaurant, which is filled with natural light, thanks to two large-scale feature rooflights. Beyond the courtyard, there is an area that can be separated off for private hire, whilst the rear section of the restaurant has an indoor entrance area for guests coming from the hotel side.

'We are exceptionally pleased with the work Goddard Littlefair have done to create what is quickly becoming a favoured restaurant in Chelsea. Their design has utilised the space tremendously well and the aesthetic intricacies compliment the quirky nature of 11 Cadogan Garden,' says Soliman Khaddour, General Manager of 11 Cadogan Gardens.
Sustainability
For this project, as with all our projects, our approach was to specify responsibly sourced materials and fittings. These include the main flooring used in the project, which uses FSC-certified timber, sourced from a local London supplier, and ceramic tiling from a Cradle to Cradle (C2C) certified supplier. We also try to ensure any alternatives proposed are also responsibly sourced and sustainable and achieve similar accreditations as to those specified.

To reduce the environmental impact relating to transport of manufactured goods, local suppliers were used as often as possible, including the furniture, decorative lighting and joinery manufacturers.
Interior Design - Hospitality

This award celebrates innovative and creative building interiors, with consideration given to space creation and planning, furnishings, finishes, aesthetic presentation and functionality. Consideration also given to space allocation, traffic flow, building services, lighting, fixtures, flooring, colours, furnishings and surface finishes.
More Details