Image Credit : Hey!Cheese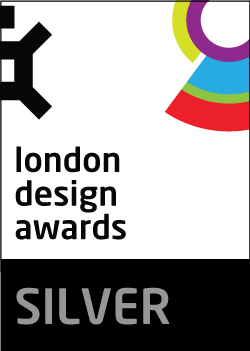 Project Overview
Dong Teng Resort, the building of an interior architecture landscape design plan in this project, is located in Beitou.
Project Commissioner
Project Creator
Team
CHEN, SHIH-YING
CHEN, HSU-YING
LIU, YU-CHIEH
Project Brief
The commercial hot spring is on the ground floor, the space independent from the residential housings on the other floors. The building exterior is gorgeous and elegant, which is distinguishingly compared to the surrounding buildings. The slanted walls, contrasting to the genial style, manifest the majestic impression. The building front entrance carved out in the expanded sloped walls imaginatively resembles the caves, which reveal the cordial attractions to everyone coming back home.
Project Innovation/Need
The sunlight filtering through the ceiling windows on the B1 cultivates cheerful atmosphere. The systematically decorations of stone tree wells, wall columns and ceiling windows constitute orderly impressions, and the magnificent mirror pool reflects the stunning scenes of building and Beitou natural environment.
Design Challenge
The designs of stone walls, grasslands, waterscape and stone pathways, adorned in perfect scales accordingly, establishes the distinctive material qualities of the outdoor landscapes, while intensifying the visual perceptions in the meantime. The isolated hot spring spaces, located partially outdoor, acts as a part of building exterior ornaments, which concurrently sustain the space extensity and secure the privacy.
Sustainability
The sunken lounge, at the front courtyard, is furnished extensively with folding doors extending the indoor view to the outdoor space. The mirror ceilings, furthermore, reflect both the indoor and outdoor scenes that signify the time passage. The woods and stones, considerably and alternatively embellished, manifest the space rhythms. The heights transitions of indoor spaces delicately unveil the conversions among areas. The elegant design skills, simplifying the sophisticated design ideas, develop the complementary and exclusive indoor and outdoor spaces jointly.
Architecture - Mixed Use - International

This award celebrates the design process and product of planning, designing and constructing form, space and ambience that reflect functional, technical, social, and aesthetic considerations. Consideration given for material selection, technology, light and shadow. 
More Details