Capital's Monster Mash-Up with Vodafone
[DRAFT]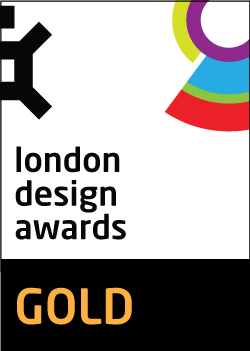 Project Overview
Capital's Monster Mash-Up with Vodafone is a brand new series of Halloween-inspired electronic dance music (EDM) events launched by Global in October 2016. Aimed at 18-24 year olds, the events took place in London, Liverpool and Manchester, and hosted acts ranging from Tinie Tempah and Clean Bandit to Craig David and Sigma.

FreemanXP was the lead creative agency activating Vodafone's sponsorship, a move that saw our team design a campaignable concept known as 'the Phantom'. The character was infused into the live space and had a strong presence across digital, social and PR, making it a truly integrated campaign.
Project Commissioner
Project Creator
Project Brief
Vodafone was keen to drive brand consideration and positive engagement among 18-24-year-olds, an audience made up of people who are visibly aware of the world around them and thrive on live experiences. The brand saw that activating its headline sponsorship of Capital's Monster Mash-Up — a brand-new set of UK-based Halloween-inspired electronic dance music events from Global — as the perfect opportunity to connect emotively with the group in new and unique ways.
Project Need
Vodafone wanted to provide attendees with a series of memorable cultural experiences at the events. As the lead creative agency for the series, FreemanXP ensured this was achieved pre-, during, and post-event through its creation of a spooky figure known as the "phantom." The character "haunted" channels including radio, TV, digital and social media through static imagery and an eerie video, and it was physically present in the live environment.

The images and video were unmissable as the stage backdrop at each event, and physical incarnations of the character immersed attendees in the Vodafone brand. Trained actors who played the phantom greeted visitors on arrival and provided them with branded merchandise, including red LED torches. Guests could capture selfies with the figures as they made their way around the venues, while event images and Boomerang videos were captured live and shared across Vodafone's social channels.
Sustainability
The events were such a success that Global is making them a permanent addition to its portfolio, and Vodafone is set to continue as headline sponsor. Over 3M social engagements were fueled across the campaign, and average social positive sentiment was recorded at 77 percent. Pre-, during, and post-event video content attracted nearly three million views, including 1.2M for the music video, and 1.2M for videos captured during the events, which were viewed to completion 742,000 times.
Marketing - Event Experience

This award celebrates creative and innovative design for a business event. Consideration given to originality, creativity; theming; audience connection and engagement and how the event created a seamless experience for the visitor and helped to reinforce the program's core message
More Details