New SingaporeAir Mobile App
[DRAFT]

Image Credit : Singapore Airlines Limited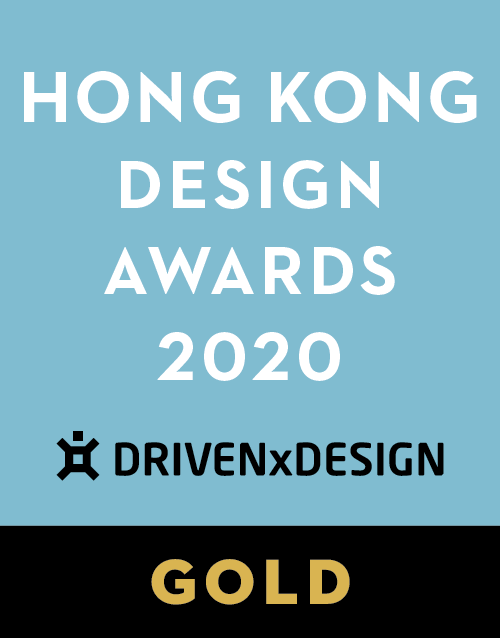 Project Overview
The new SingaporeAir mobile app is based on a ground-up rebuild with all-new user interface designs and underlying technical architecture, as part of Singapore Airlines' digital drive to enhance our digital capabilities.

Combining customer-centric usability and faster performance, the app offers a seamless and personalised digital travel experience. The emphasis on customer value and the exploration of new technology drives the product roadmap to create an engagement tool that embodies Singapore Airlines' vision for the app to be a trusted companion that engages our customers in a seamless and intuitive experience throughout their journey with us.
Organisation
Team
The project team comprises of product owners that cut across multiple company product/service verticals and a dedicated team of designers, product managers and developers.
Project Brief
The new SingaporeAir mobile app started building the team from the ground up by insourcing developer and customer experience talent. This allows us to build up our own digital capabilities and practice agile development that focus on product design and test-driven development. The team structure and culture were changed to encourage more team collaboration and synergy especially when the product cut across multiple business units in the company. By building such capabilities and embracing an open culture, we can respond more quickly to our customers' needs and deliver our product goals.

The team objectives include developing an app that delivers the highest customer value with a seamless user experience through improved self-service functionalities, app performance and stability. Additionally, personalisation and contextualisation are key to driving an intuitive experience, while inspiring travel and providing convenience on-the-go helps us reinforce our engagement with customers. The focus on digital innovation not only keeps us up to date with the latest technological advances, but also provides better ways of assisting customers through their travel journey. In view of the changing travel climate, we also aim to assist our customers in the transition to a new travel experience while reinforcing our commitment to a safe travel experience.
Project Need
Following the objectives, various features are introduced to deliver value and meet the needs of our customers throughout their travels.

The app provides self-service functionalities with faster performance and improved usability, delivering significantly enhanced booking and check-in flows, improving transaction time by up to 60%.

Personalised and contextualised information are provided for added convenience. Weather and currency exchange rates help with itinerary planning, while day-of-travel information such as bag-drop counter, boarding gate and baggage belt assists customers to navigate through the airport.

The emphasis on digital innovation allows us to leverage new technology to assist our customers better. 'Capture and Discover' uses image and speech recognition with natural language processing to provide personalised recommendations based on users' intent for planning while 'Measure Your Baggage' uses augmented reality to measure cabin baggage in preparation for flight. Onboard, enhanced pairing capabilities to inflight entertainment systems allow users to bookmark and continue watching movies on their next flight. Overseas, 'Translation Assistant' uses real-time language translation by voice to help travellers communicate better.

The app reinforces our commitment to our customers' well-being and provides assurance during travel by reducing physical contact through various digital solutions. By scanning the QR codes on their mobile boarding pass, customers can print their baggage tags automatically from kiosks at Changi Airport. Onboard, customers can browse inflight menus, read their downloaded magazine and newspaper content, or control the inflight entertainment system all directly from the mobile app.
User Experience
Making quicker bookings and check-in is essential for any airlines experience. Today, the SingaporeAir mobile app is 60% faster due to the combined effort of business, engineering and design.

Besides improved functionality from a complete reconstruct of the technical architecture, an internal team of designers lead the mobile app's experience design based on simplicity and a user-centred design process, which undergoes rigorous rounds of testing with users and applying new insights back into the visual design. Post development validation is also carried out, where insights are often taken back to development for improvements. The result is a more streamlined app across many user permutations and scenarios, ensuring the optimal experience across our customers.

Diversity is important to us – not only on language barriers but across user groups. The Singapore Airlines mobile app supports 14 languages and is equipped with the "Translation Assistant" feature that help travellers communicate better while travelling through voice technology.

Separately, the SingaporeAir App User Engagement Programme has been established to hear the voice of our customers, as well as to understand the needs of our diverse range of users. Through their participation, they become part of the Singapore Airlines community so that we can continuously share the mobile app experience together.
Project Marketing
In transiting from the old to new app, the new app was first promoted as a Beta with open access for customers to try out. This helped to ease customers on the change that is upcoming.

In the initial release, a phased release approach was chosen to mitigate any transition risk for our customers, where management of customer feedback could be done more effectively. A press release and email were launched to raise awareness and inform customers on this, with highlights on the improvements and new features that our customers can enjoy.

Subsequently, the team ran both strategic and tactical campaigns to raise awareness and engagement. A series of videos were published on Singapore Airlines' social media channels and as advertisements which showcased 3 features that incorporates digital innovation. The team presented the features with loop animations, capturing attention when one is scrolling through their social media feed. The aim was to invoke interest, while emphasising the value of these features during travel. Additionally, app exclusive fares were launched to inspire our customers to travel and try the app.

Concurrently, users on the old app received a push notification to upgrade to the latest version, preventing any disruptions to them.

Overall, being a key touchpoint in our customers' travel journey, the app still features in many of Singapore Airlines' communications including videos, emails and social posts. This ensures the continuous effort to raise more awareness and engagement for the app.
Project Privacy
Singapore Airlines takes careful handling of information that we collect when customers use the mobile app, and only use the information to fulfil the contract of carriage or deliver any product or service that customers request for. Security measures are taken in information sharing, processing and storing to ensure that all data is protected.

Additionally, the app has additional security measures in places, especially for profile data. Biometric authentication is available for an extra layer of security, and reauthentication and two-factor authentication is also in place for additional confirmation before usage of any features that include more personal data.

Where required, the app also informs customers of data regulations that may apply for different countries, to ensure that customers are well informed before continuing any transactions.
TravelTech helps us to get from A to B easier, quicker, cheaper, takes us to places far away while still sitting in our armchair, makes getting lost hard to do and informs, guides and assists. Take us on a journey with your TravelTech.
More Details