Image Credit : WONG, Chung Ho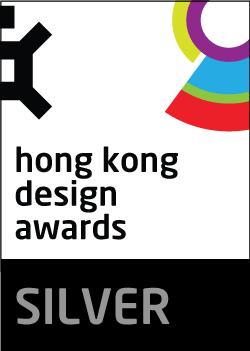 Project Overview
T.H.E DESIGN is a creative work space with the intent to grow the design community and build a creative ecosystem.

Located at the geographic centre of Hong Kong, T.H.E Design is in a prime location for the design industry with convenient access to Hong Kong Island and Kowloon for any local needs, and Shenzhen for manufacturing or prototyping. Nested in a unique Industrial building with high ceilings, large windows, surrounded by lush greenery, unrestricted access to natural light and close proximity to the MTR makes T.H.E Design a prospective hub for designers and creatives.
Organisation
Team
Winston Shu - co-founder
Ana Shu - co-founder
Alex Shu - co-founder
Sophia Liang - operations and community manager
Sophia Wan - marketing and community manager
Nicole Davies - legal and marketing consultant
Project Brief
T.H.E Design space is created with young designers and creatives in mind.

We researched what employees and workers were looking for in their ideal work space, from amenities to well-being. The results of this research culminated in T.H.E Design space, embracing the company ethos of Technology, Humanity and Environment which is evident not only in our name but also how we designed the space.

An integrated floor system houses air-conditioning, electrical and data infrastructure preserving much of the 4.5m high ceilings, while reducing power loads, high column to column windows flood the space with light and an abundance of greenery provides an environment conducive to design and joy.

For designers, we furnished the space with large tables and comfortable seating, a print room to meet their printing needs, flexible spaces for them to grow, event spaces for knowledge sharing and whiteboard spaces for design reviews and critiques.

Physical amenities would not be enough for an enjoyable work space; culture and coworkers are also a factor. For these we utilized the surrounding area, river-side bike paths to local malls and eateries create an almost European atmosphere, afternoon yoga sessions to help workers decompress, regular social happy hours around the locally brewed beer tap, and locally sourced organic food will be available on site.

Amenities currently in discussion are rooftop urban farms, barbeque terraces, outdoor cinema, model workshops and so much more.



Project Innovation/Need
The problem with design today is the market is extremely competitive, pricing out young design firms who struggle to stand out and grow.

Our solution is a creative workspace with young designers in mind. Our mission is to increase opportunities for young designers through collaboration and growth under the mentorship of award-winning architectural and design companies, help design start-ups develop their business from the community talent pool and harness skills through knowledge-sharing workshops.

Through this we will build a design community that is collaborative, with a culture that will turn our creative workspace into a creative ecosystem.
Design Challenge
Our challenges at the moment are cultural mindsets. Whether it is the importance/significance of design or that brand name design firms are better.

T.H.E Design will help young design start-ups quantify the value of design to prospective clients, young designers can build their brand under the mentorship and collaboration with larger award-winning design firms.

Hong Kong has the capacity to grow world class talent in design. T.H.E Design believes that with the right guidance and opportunity the Hong Kong skyline can be testament to Hong Kong design.
Sustainability
T.H.E Design places strong focus on sustainability both environmental and economic.

Environmental Sustainability:

The integrated flooring system T.H.E Design uses houses air-conditioning, electrical and data infrastructure, saving space, ceiling height and electrical load while also creating personalized cooling zones and strata.

Natural light floods the interior space reducing the need for lighting.

We encourage recycling whenever possible, recycling bins are provided around the space.

We are in discussion with urban farmers to establish a rooftop urban farm that will supply seasonal vegetables to the onsite cafe, food that is not consumed is composted and sent to the farm as fertilizer creating a closed loop system.

Economic Sustainability:

By decentralizing, our location away from Hong Kong island we are able to reduce our rental costs, while at the same time benefiting from the low density increasing our quality of space, and proximity to the manufacturing centre of Shenzhen.

Through our culture of collaboration we believe many resources can be shared, from legal, accounting and HR departments and various amenities such as power, internet and printing these costs are greatly reduced for young design start-ups.

Interior Design - Corporate & Commercial

This award celebrates innovative and creative building interiors, with consideration given to space creation and planning, furnishings, finishes, aesthetic presentation and functionality. Consideration also given to space allocation, traffic flow, building services, lighting, fixtures, flooring, colours, furnishings and surface finishes.
More Details