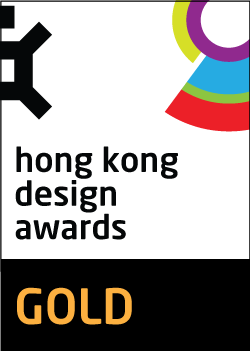 Project Overview
The dizzying heights of Melbourne's Parliament Station escalators, which Metro Trains says are the longest in the Southern Hemisphere, are causing problems for disorientated patrons reported, the ABC News.

Half of more than 600 escalator-related incidents in the past 9 years that were caught on CCTV were due to people falling backwards, 39 per cent were carrying bags. Researchers found lack of vertical lines in building one potential cause, leading to disorientation. Two to three serious incidents are occurring each week at Melbourne's busiest railway stations, new research says, and Parliament Station has the highest risk.
Project Commissioner
Project Creator
Team
Project Manager --- Nancy Bugeja
Creative Director --- Miguel Valenzuela
Designer --- Andy Webb, Elena Passeggi
Project Brief
HM. was engaged to develop a series of safety communication material that would carry warnings focussed around escalator safety, initially by putting posters in place.

We proposed a strategy which utilised the confronting statistics and facts made available through the research, to be displayed across floor and escalator decals, posters, animations and other digital applications to feature throughout Metro's social media. encouraging commuters to hold on, and ultimately reduce the number of incidents.
Project Innovation/Need
After reading the research we observed the behaviour of commuters and developed a creative strategy that utilised bright, visually polarising safety colours. The design was supported by the statement 'Get a Grip Don't Slip' encouraging people to hold on.

The solution was catchy, attention-grabbing and provided opportunities for future campaign executions as the statement varied to support a strategy that would refresh the campaign every few months.

Executions were dictated by the availability of the advertising space in and around the escalators and were limited to floor and escalator decals, posters and animations.
Design Challenge
Timing was the biggest challenge as only a small window of time was available for the initial activation.

Like many projects timelines were tight. We were required to manage the rollout over the xmas period for a Feb launch.

The activation was limited and unable to be refreshed as per original strategy due to a change within the organisation.

Effectiveness
The campaign was attention-grabbing and visually loud, it generally slowed people down and successfully encouraged a different behaviour on and around escalators, while the campaign was live.

ABC News reported on the issue highlighting Metro's efforts to communicate the message of safety to commuters further highlighting the issue, creating awareness.

"The campaign ran throughout the start of the year and looks to have had a positive impact on the number of incidents." – Metro Trains Melbourne.

Graphic Design - Environmental

This award celebrates creativity and innovation in the intersection of communication design and the built environment, and is concerned with the visual aspects of wayfinding, communication identity and brands, information design and shaping the idea of place. Consideration given to clarity of communication and the matching of information style to audience.
More Details