Tipsy Restaurant & Bar
[DRAFT]

Photo Credit : Cheng Kwok Keung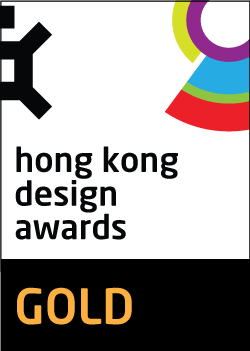 Project Overview
Tipsy Restaurant & Bar is the newest F&B offering at Little Tai Hang, a luxury boutique hotel & serviced apartment located in the heart of Tai Hang. Echoing the colonial architectural style of the building podium, the design of the restaurant is inspired by the Art Deco era. With a cozy ambience using soft lighting, the brass accents at the bar and feature wall sets the mood, adding a touch of glamour to the interiors. The open kitchen showcases the culinary performance by the talented chefs, and guests can catch a glimpse of the Modern European cuisine preparation. With an open spacious seating area and outdoor terrace, the restaurant can seat large parties and host a variety of events. A feature chalk board art designed by a Hong Kong artist creates a whimsical note, narrating the story of TIPSY and the Tai Hang Neighborhood.
Project Commissioner
Project Creator
Elevate Limited / Bill's Design Limited
Team
Jeremy Wang
William Yeung
Eugenia Yiu
Project Brief
With existing trendy restaurants in Little Tai Hang as well as around the neighborhood, TIPSY Restaurant & Bar had to differentiate. In addition to attracting customers though a sophisticated menu, the interior design and ambiance needed to leave a strong impact and lasting memory.

The name of the restaurant TIPSY, already suggests the attitude. This tipsy feeling is further implied to guests as they are greeted by a large maze like feature wall spelling out TIPSY. The dimmed ambiance lighting along with brass accents and dark colors reminiscent of the Great Gatsby decor, sets the atmosphere and guides the appetite towards fine wine and dining. Giant light bulb letters spelling TIPSY is also hung across the ceiling, serving as a reminder to have fun and relax. This casualness is also visualized in a large chalkboard art designed by Hong Kong artist James Ng, that illustrates the story of TIPSY and the charming character of the Tai Hang Neighborhood.

All of these design elements along with the amazing food, create a lasting memory and a place to return to have fun and get tipsy.

Project Innovation/Need
Being "Instagrammable", is one aspect today that has a significant influence on the attractiveness and popularity of restaurants. Other than serving good food, a restaurant today can increase their popularity by having dishes and decorations that are worthy of being taken photos of, and shared by friends to see and be seen.

It is important to have elements in a restaurant that people can recognize and identify from photos, making it a point of interest for people to visit. However these elements should have meaning and should not merely be gimmicks.

For Tipsy Restaurant & Bar, we have carefully designed and integrated instagrammable locations that enhance the overall space. For example, the feature chalkboard art is designed to reinforce Little Tai Hang's mission of embracing the context of the neighborhood and creating spaces for locals and visitors to socialize. The artwork features the unique cultural festivities and architecture of the district, with the Tai Hang Fire Dragon dancing around Little Tai Hang and Lin Fa Temple, while enjoying the exquisite cuisine and entertainment offered by the neighborhood.

In addition to being a picture worthy decoration, the artwork strengthens the restaurant's character, and establishes TIPSY and Little Tai Hang as the prominent central destination in Tai Hang.

Design Challenge
The owners of Tipsy Restaurant & Bar had many requirements for the layout of the space. In addition to a comfortable dining experience, they wanted a versatile seating area that could accommodate cocktail parties, seminars and other events. Given the time constraints, it was tricky to finalize a layout solution that could resolve all of the different requests, as well as create a flexible space that does not feel barren.

In the end, the venue is also capable of hosting wedding receptions and banquets!

Sustainability
With the recent introduction of dimmable LED lights, it is now much more energy efficient to create mood lighting while saving energy. All ceiling light fixtures utilize dimmable LED light fixtures, and many are placed on tracks that can be moved to provide lighting to different areas for different functions. As a result, the restaurant is able to provide suitable lighting for different events during different times of the day.
Interior Design - Hospitality & Entertainment

This award celebrates innovative and creative building interiors, with consideration given to space creation and planning, furnishings, finishes, aesthetic presentation and functionality. Consideration also given to space allocation, traffic flow, building services, lighting, fixtures, flooring, colours, furnishings and surface finishes.
More Details