List Sotheby's International Realty Hong Kong Office
[DRAFT]

Photo Credit : Cheng Kwok Keung , Kim Lo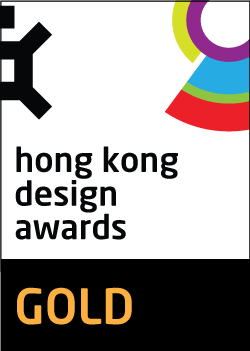 Project Overview
Luxury, Prestige, Taste. These are all words synonymous with the Sotheby's brand, and embodied in List Sotheby's International Realty's new office in Central, Hong Kong.

List Sotheby's International Realty is a luxury real estate brand that harnesses the worldwide recognition and prestige of the Sotheby's Auction House. The company's opening of their Hong Kong office in Central was timely and strategic in order to capitalize on the strong demand for luxury local and overseas real estate properties by International and Chinese investors.

With this background in mind, Elevate Limited was tasked with designing a healthy, flexible and modern working environment that could uphold the prestigious Sotheby's branding as well as take advantage of the office site's location and audience.

Project Commissioner
List Sotheby's International Realty
Project Creator
Team
Jeremy Wang
Kelvin Yeung
William Yeung
Olivia Si
Kaya Mok

Project Brief
"The office needs to WOW clients and people need to feel the prestige and presence of the luxury brand without feeling intimidated. The office needs to be a comfortable and welcoming environment where clients, agents and office staff can relax, mingle and connect." This was the underlying commitment for the design and planning of the office.

The project site is a 3500 sqft office space located overlooking busy Des Voeux Road Central. In order to capture direct attention from the street, a perforated film screen advertising the company is wrapped on the glass glazing. The screen not only directly brings attention to the office, but also provides privacy and shading to the interior.

Upon entry into the office from the elevators, visitors and staff are greeted by a bright and open reception reminiscent of Sotheby's branding. The design is clean, elegant and modern with a mixture of light colored wood, glass and marble. The reception and meeting rooms can also be opened up or separated by movable glass partitions, allowing for a flexible space for seminars, exhibitions and other events.

The office area is also designed utilizing Sotheby's branding colors of blue, grey and white. This enhances branding identity and gives office staff a strong sense of belonging. The open office also includes hot desks, phone booths and a cozy pantry where staff are flexible to use for their different work activities.

Project Innovation/Need
Research has shown that good office lighting can significantly improve the well-being, comfort and performance of employees. With this mindset, we persuaded the client to invest more in lighting fixtures to ensure a healthy working environment to employees.

We researched on LED lighting fixtures with dimming functions that could adapt to different lighting requirements for different tasks and different times of the day. We were introduced to the Dyson Cu-Beam pendant LED light and its aesthetics, functionality and specifications were perfect for the office's open design and lighting requirements. The light contains dimming functions as well as splitting functions for up or down light or both. The light emitted can cover a vast area and there are shades that can also direct light to specific locations. Just 4 suspended Cu-Beam Duos were able to light up the main office area, reducing a clutter of light fixtures in the ceiling.

We are proud to say that we were the first customer to install the Dyson Cu-Beam Duo in Hong Kong. The Lights are a big wow factor for guests who visit the office as it is one of the newest lighting technologies and people were excited to see it in action.

In addition to the Dyson pendant lights, the reception and meeting rooms all have dimmable LED ceiling lamps, providing energy efficient and sufficient lighting for different uses.

Design Challenge
Clean, simple, luxury, elegant, captivating, timeless, functional… To incorporate these harmonious and yet contradicting elements all together and within a limited time and budget was a great challenge.

It was tricky to create an environment that feels classy and luxurious but budget friendly. It was also challenging to create a space that would appeal to both International and Chinese clients, as well as contain a timeless aesthetic that would not feel outdated over the next decade.

Overall, we have received kind and positive feedback by our client as well as guests who have visited the office. We are glad that our efforts are well appreciated by the users of the space.

Sustainability
In order to support a sustainable working environment, we have incorporated the use of energy efficient lighting and ventilation systems in our design of the workspace.

We selected new technology LED light fixtures with dimmable functions that can provide for different lighting requirements for different tasks and times of the day. Not only do these LED lights provide more stable and adjustable lighting, they are also much more energy efficient then their previous fluorescent or halogen counterparts. In addition, with better lighting, employee well-being and productivity is increased, allowing employees to work more efficiently and hopefully reduce over time spent in the office.

In the case that employees spend time in the office past office hours, we have installed 3 ceiling fans on the ceiling above the work stations. These fans can provide sufficient ventilation in the office and are much more energy efficient than operating the air conditioning.

We have also introduced the use of Life Solutions Reverse Osmosis drinking water system in the office. The system provides high quality and healthy drinking water and eliminates the requirement of bottled water, reducing plastic and water waste.
Overall, we hope that these built-in implementations can help the office be environmentally and economically sustainable.

Interior Design - Corporate & Commercial

This award celebrates innovative and creative building interiors, with consideration given to space creation and planning, furnishings, finishes, aesthetic presentation and functionality. Consideration also given to space allocation, traffic flow, building services, lighting, fixtures, flooring, colours, furnishings and surface finishes.
More Details