Photo Credit : Tsz Ching Mak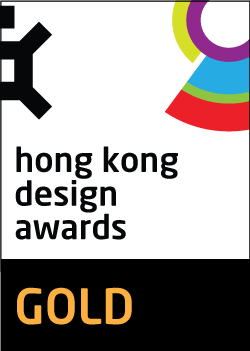 Project Overview
Walkpner is an alarm attached to a walking stick, the idea comes from the designer's grandfather who is suffering from Alzheimer's disease.
Organisation
Team
Tsz Ching Mak - Designer & Maker
Mei Po Wong - Project Engineer & Accountant
Andy Mak - Consultant
Irene Leung - Patent Consultant
Pui Fai Or - Photo Consultant
Hin Cheung - Consultant
Kencent Industries LTD - Sponsor & Manufactory
www.kencent.com
Project Brief
The aim of this project was to develop an alarm attachment that could be guarding the walking stick users. Normally, the elders don't like to replace a new walking stick and often forgot to charge their electronic devices such as their mobile phone. Because of that, the designer has developed this charge-free feature so it will no longer be a problem for those users.
Project Innovation/Need
A walking stick with flashing lights, GPS and alarm system is ideal for users who need an additional safety whether just going out for a walk or hiking. Walkpner is patent pending, one of the innovations is the charge-free feature especially for hikers who are unable to the battery charge in outdoor and for elders who often forgot to do battery charge. Also, it has a fallen down detection alarm, it can help the elders to ask for help when they fall.
Design Challenge
Product size and free electricity is the biggest challenge in this project. All of the below features has to fit in a 25mm diameter plastic rod and need to be strong enough to support an adult.
Powered by a build-in self-alternator. When the walking stick touches the floor, energy is generated.
The alarm system with flash and sound will be turned on when it senses a fall.
The unique screw-on design enables it to be attached to any walking stick with any size.
This product is made of recyclable and biodegradable plastic.
Sustainability
The designer purposely minimized the packaging and painting of this product. He keeps the product simple and 70% of its parts could be manufactured by 3D printing or plastic molding. The selected material will be reusing and biodegradable plastic. As energy is supplied by a build-in self-alternator, it makes this product extremely environmentally friendly and highly sustainable.
This award celebrates creativity and innovation for either a product design at conceptual stage - an early sample or model of a product that has not reached the manufacture stage nor available to the market.
More Details