Panel
Panel members are recognised voices in the design economy sourced from leading studios, industry bodies and design commissioners. The panel members curate nominations, rate programs, contribute content and provide advocacy.
The panel is broad based as the programs cover multiple markets and design areas. Additional panel members are appointed throughout the year to provide specialised input and ensure diversity. Our reachout is driven through the advocacy of the programs by the panel. Panel members do this though mentioning the awards via social media, advocating to partners and speaking about the awards at forums or during private conversations.
Rick Bell - Architecture

President, Fredric Bell LLC

Rick Bell is an architect and urban strategist consulting to organizations and institutions on matters of design excellence, design build, sustainability, resilience, accessibility and urban design. He served as executive director of the American Institute of Architects New York Chapters from 2001 to 2015 where he helped create the Center for Architecture on LaGuardia Place. Previously Rick worked in the public sector at the NYC Department of Design & Construction, serving as Assistant Commissioner of Architecture & Engineering. He has also worked in the private sector in New York, France and Switzerland, and was a design partner at WBTL Architects & Planners. Elected a Fellow of the American Institute of Architects in 2000 for his work in public facility design, Rick has received numerous honors, most recently the AIA's 2014 Kemper Award and the rank of Chevalier dans l'Ordre des Arts et des Lettres from the French Ministry of Culture.
top
Mark Bergin - Experience Design

Founder & CEO, DRIVENxDESIGN
Courage is the root of all creative projects, courage of the sponsor, courage of the project team and courage of the creative team. design100 celebrates courage through 11 design awards programs. All programs are marketplace centric and offer an opportunity to recognise those that are defining tomorrow. When I'm not advocating or celebrating design, I work as an adviser to projects on the client side, providing expert input on how to structure projects, develop creative ideas and engage the best of market suppliers to deliver exceptional project outcomes. At the heart of my work is a focus on experience design. Always with one simple question - are we making something that is Made for People? Specialties: creative direction, experience design, project guidance, project direction
top
Matteo is the founder and principal of Mucca Design. His multidisciplinary background in architecture, graphic design, illustration and typography facilitated his early business successes and inspired his decision to create a New York branding and design agency. As creative director, he oversees and inspires every project with energy, intellect, and a quick wit. Matteo is the Vice President of the Type Directors Club, and is frequently asked to lecture about branding and typography around the world.
top
Steve Cornwell

Creative Director, The Howard Hughes Corporation
Steve Cornwell was CEO and Founder of Cornwell Design one of Australia's leading desgin studios. After working with Steve at Cornwell Howard Hughes Corporation made the decision to launch their own in-house design studio, appointing Steve as the Creative Director. HHC Studio is now the corporation's in-house design, marketing and branding group.
top
Grant Davidson

Managing Director, Davidson Branding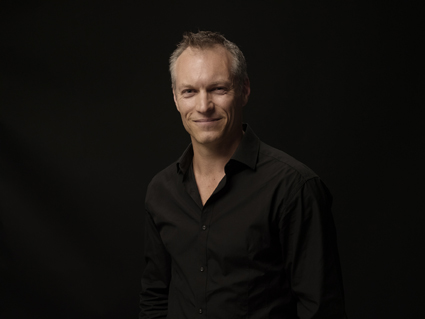 Graduating from Swinburne International School of Design in 1989, Grant has pursued his love for ideas beginning his career as an Art Director at Ogilvy & Mather. It was there that Grant was presented with the opportunity to accelerate his skills in strategic and creative thinking. After a couple of years of intensive training, a desire to revel in the detail and craftsmanship of design and an entrepreneurial attitude; Grant saw the opportunity to form his own business which brought these disciplines together: strategy, creative thinking and craftsmanship – a vision that combined the best of all worlds. Over the past 20 years Grant has built a multi-award winning branding business, attracting some of the best talent from around the country and across the globe. A self-confessed knowledge junkie, Grant is passionate about acquiring and sharing knowledge. As such Grant is an esteemed lecturer at RMIT, Swinburne, Victoria University and the Australian Federation of Advertising as well as being sought after for numerous speaking engagements as a guest speaker. Grant loves the industry and has a strong desire to see it develop and prosper – a desire that drove him to become Vice President of the Melbourne Advertising and Design Club in 2003. His efforts were recognized with an honorary life membership and Grant now looks forward to being apart of influential initiatives that will continue assist this industry in the future.
top
William Knight

Show Director, 100% Design & Clerkenwell Design
William Knight is a design campign director currently running the UK's biggest contemporary design trade event, 100% Design (September) and one of Europe's most vibrant design festivals; Clerkenwell Design Week (May).William has spent eight years establishing the London Design Festival as one of the world's most important design events. William is able to deliver both practical and strategic approaches to a the a spectrum of challenges and opportunities. Communication led partnerships have helped him develop a series of new initiatives across the UK design industry, with a commitment to excellence and innovation, and the preservation of good ideas.
top
Willy Wong

Faculty, School of Visual Arts
Willy Wong is a creative consultant in New York City. He previously served as Chief Creative Officer of New York City's official marketing and tourism organization from 2006-2014. He built a multidisciplinary team that managed brand NYC and produced cross-agency civic initiatives, public-private partnerships, and integrated global campaigns. Willy is a board member of Center for Urban Pedagogy and Adobe Partners by Design. He is a former advisor to SXSW Interactive and former president of AIGA/NY. At the School of Visual Art, he teaches a BFA senior interaction design course on innovation for smarter living/cities and an MFA thesis seminar on design entrepreneurialism. At Parsons the New School for Design he teaches tourism branding and design as placemaking. He's served as guest critic and visiting lecturer at Yale, FIT, NYU, MICA, Cooper Union, Columbia, and Princeton. Willy received his MFA from Yale University and AB from Dartmouth College.
top
Jennifer Zhu Scott

Co Founder and Principal , Radian Partners

Jennifer Zhu Scott is the cofounder and Principal of Radian Partners, an advisory firm focusing on private investments in renewable energy, media, and disruptive tech with 'double bottom lines' - do well and do good. Prior, she was head of business development and strategy in APAC for Thomson Reuters. She co-founded one of the first education companies in China and sold her shares in her 20's before moving to UK as a senior advisor to the education subsidiary of Daily Mail & General Trust. Jennifer is the chairman of Music for the Growing Mind, a charity inspired by Venezuela's El Sistema, which provides free classical music education to underprivileged children in Hong Kong. In 2014, she was appointed as one of the 18 council members of China Council convened by the Global Agenda Council, the World Economic Forum's think tank. In 2013, Jennifer was honoured by WEF as a Young Global Leader. Jennifer studied Applied Mathematics in Sichuan University and holds an MBA in Finance with Manchester Business School, where she earned distinction with her research on PE/VC in China and was awarded as a Distinguished Alumni. Jennifer is a China Fellow of Aspen Institute and a permanent member of the Aspen Global Leadership Network.
top