The Pier, First Class Lounge, Hong Kong by Cathay Pacific
[DRAFT]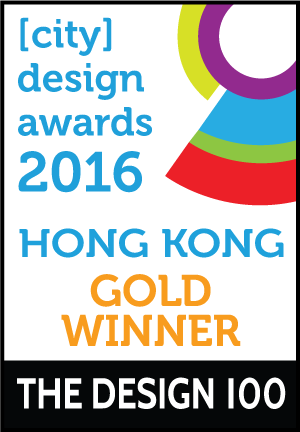 Project Overview
Designed by Studioilse, the London-based design studio led by Ilse Crawford, The Pier Business Class Lounge aims to create an environment that makes passengers feel relaxed and refreshed, engaging the senses and focusing on wellbeing. Aligning with the airline's brand ethos and reflecting the airline's commitment to a Life Well Travelled, the overall concept has been designed around imaging the space as a street with a distinctly Hong Kong identity, enabling passengers to enjoy the facilities according to their preferred pace.
Project Commissioner
Cathay Pacific
Project Creator
Studioilse
Project Brief
Wellbeing is the core focus of The Pier First Class Lounge as a reflection of this contemporary luxury value. Complimentary foot massage is introduced for the first time in Cathay Pacific lounges to cater for passengers' physical and emotional needs during travelling. The hope is that it will help them arrive in better shape. Neck and shoulder massages are also available on request.

Warm, tactile and timeless materials such as onyx, limestone, and bronze are used in the refurbishment; acoustics are softened where possible and a considered approach has been adopted in the lighting. The abundance of plants supplements the lounge with a dose of nature and suggests a healthy environment to the passengers. Contemporary Asian touches are tangible in the lounge's green onyx walls, as well as the walnut and bronze screens. Real furniture pieces similar are adopted throughout the lounge, in place of contract furniture, so it feels domestic and comfortable and generous.
Project Innovation/Need
In addition to the Foot Massage, the Retreat area consists also of Day Suites and Showers. The Pier is fitted with a total of eight suites, each furnished with a comfortable daybed, a reading light, a mirror, and heavy curtains for added personal privacy. The adjustable lighting and blinds allow passengers to control the comfort of their own environment. Wrapped in walnut and with a view over the runway, the Day Suites make for a perfect area for a spell of soothing relaxation before boarding. The 14 Showers are furnished with natural limestone and timber, which provide a calm, relaxing and private sanctuary for passengers to unwind before their journeys.

With a greater focus on food and beverages, The Pier First Class Lounge features the Dining Room - a warm and handsome room with à la carte dining for 100 people at a time. The Dining Room offers table service with freshly prepared dishes made-to-order by the chef. At the Pantry, passengers can enjoy grab and go delicacies with items changing throughout the day. Passengers can sample a wide selection of breakfast items in the morning, followed by an all-day menu. A wide selection of wines and cocktails are also available at the full-service Bar.
Design Challenge
As an additional sensory experience of Cathay Pacific's brand character, The Pier First Class Lounge is the first Cathay Pacific lounge to feature the airline's bespoke fragrance. The four key pillars of Cathay Pacific's new brand ethos - contemporary Asian, heartfelt warmth, considered simplicity, and the joy of discovery - have been assimilated into the creation of our signature scent which is a soothing blend of lavender, bamboo, green tea, jasmine etc. In using an iconic scent, the arrival at a Cathay Pacific Lounge is instantly recognisable and the passenger can relax in a familiar feeling of a comfortable home.
Sustainability
Interior Design - Corporate & Commercial

This award celebrates innovative and creative building interiors, with consideration given to space creation and planning, furnishings, finishes, aesthetic presentation and functionality. Consideration also given to space allocation, traffic flow, building services, lighting, fixtures, flooring, colours, furnishings and surface finishes.
More Details