Elephant Grounds Coffee Shop
[DRAFT]

Image Credit : Images by Zach Hone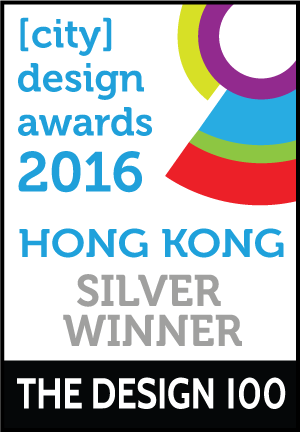 Project Overview
The Elephant Grounds Coffee flagship in Hong Kong's chic Star Street Precinct by JJA / Bespoke Architecture, immediately transformed the character of its own site and surrounding neighborhood, through the passive performance of the design's warm timber-based materials with an emphasis on spatial transparency through indoor-outdoor oriented planning.
Project Commissioner
Project Creator
Project Brief
The project's corner site was an opportunity for the designers and client, to give importance to the all-day-cafe as it becomes a natural intersection for the area's tenants and office workers' daily activities. Elephant Ground's success lies in its role as a social hinge point for various class and user groups, and the simple strategies to reflect a more open and welcoming environment allow for this relationship.

The cafe maximizes the use of natural daylight by incorporating large mechanical glass and metal windows throughout the majority of its facade, whilst taking advantage of the street's pedestrian oriented location through the placement of timber window benches which double as both interior and exterior seating when the windows are fully raised on sunny days.

A unique mixture of informal and formal dining and drinking activity is part of the attraction of this project, as patrons from various user groups are juxtaposed, with some staying as long as they need to get meetings or work done, while giving others the option to casually pass by to grab coffee in the midst of their daily commute.
Project Innovation/Need
The front section of the restaurant's main entry is pushed back 1.2 meters, allowing for a useful outdoor coffee bar service area facing its sidewalk frontage plus the the public plaza space across the street.

This area is smartly kept within shopfront boundary to align with local licensing regulations, and gives an al-fresco atmosphere without extending beyond site line.

Other unique design items in the project include a bespoke 1.4 x 2.7m-large moss garden installation specially produced by QuestTerrarium and the application of handcrafted timber and furnitures throughout the majority of the project's interior and exterior facade within the site by artisans, Start From Zero.

Graphic metal letters hanging on the wall and low dining timber and metal chairs are all vintage antiques sourced in Paris by the Client, founder Kevin Poon, while black metal pendant lamps which hang over each table, were manufactured for the project by Schoolhouse Electric of Portland, Oregon.
Interior Design - Retail - Shopping & Food

This award celebrates innovative and creative building interiors, with consideration given to space creation and planning, furnishings, finishes and aesthetic presentation. Consideration given to space allocation, traffic flow, building services, lighting, fixtures, flooring, colours, furnishings and surface finishes.
More Details