Photo Credit : Lawrence Tsang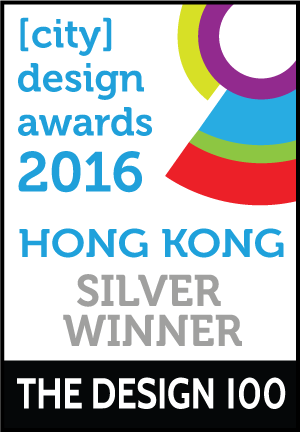 Project Overview
This mixed commercial building located in Kwun Tong, a district with an industrial history, therefore we wanted to challenge ourselves and create an innovative and eye-catching interior.
Project Commissioner
Gorth Management Pty, Ltd
Project Creator
ARTTA Concept Studio
Team
Arthur Tang, Rio Law, Vince Wong and Daphne Fan
Project Brief
We hope that this mixed commercial building becomes a place that will be filled with restaurants and retail stores, for that reason we have given this design a clean, minimal and a refreshing look.

The design concept is to enhance the space, for example in between the main lobby and the car park we have used glass partitions to separate the rooms and it instantly increases the area.
Project Innovation/Need
Throughout this design we have used a lot of textures to give the building life and character, this can be seen on our feature wall by the staircase. The elevator also has a feature panel that spreads over from the wall to the ceiling and by using vertical patterns helps enhance the height.
Design Challenge
The design challenge was to create a contemporary and innovative design for this building that is surrounded by other industrial buildings and factories. We wanted the interior to stand out, therefore we have used a lot of patterns throughout the design to add texture and give it a unique character.
Sustainability
Throughout this interior we have used LED lights which have environmental benefits, such as it being longer lasting and therefore don't need to be replaced often. It also consumes less energy which means they produce less heat.
Interior Design - Corporate & Commercial

This award celebrates innovative and creative building interiors, with consideration given to space creation and planning, furnishings, finishes, aesthetic presentation and functionality. Consideration also given to space allocation, traffic flow, building services, lighting, fixtures, flooring, colours, furnishings and surface finishes.
More Details