Photo Credit : Peter Cheung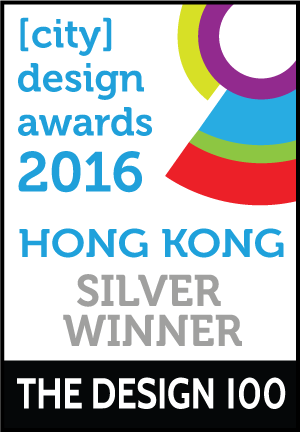 Project Overview
The inspiration comes from an old tradition in Hong Kong, because noodle soup used to be sold in small wooden carts in different corners around Hong Kong. Therefore we have used wooden materials around the restaurant to create that nostalgic feeling for every customer that walks in.

Project Commissioner
East Ocean
Project Creator
ARTTA Concept Studio
Team
Arthur Tang, Natalie Chan and Ferlycia Man

Project Brief
To recreate the past in this interior we have used winnow baskets around the kitchen area to illustrate a wooden cart. As well as montaging seasoning sauce labels of local and different brands from the past and present, to decorate the staircase that leads the customers down to the restaurant.

The feature ceiling in the dining area is one of the most distinctive elements of the design. Since wonton is one of the most popular dish ordered from the menu, we decided to interpret this delicious food as an abstract figure, spreading it over the whole restaurant.
Project Innovation/Need
The restaurant has been designed with an open kitchen area so that the customers can watch the chefs preparing and cooking the food whilst they dine. This area has been bordered with wooden boxes piled on top of each other to illustrate a wooden cart as this was the inspiration.
Design Challenge
This restaurant was originally a retail shop thus we had to work with a low ceiling. We then decided to create a half open ceiling combined with the 'Wonton' abstract design to enhance the height of the interior.

Sustainability
We have used wood patterned tiles for the interior of Noodle Stand as it is more durable. As well as using LED lights which have environmental benefits, such as it being longer lasting and therefore don't need to be replaced often. It also consumes less energy which means they produce less heat.
Interior Design - Retail - Shopping & Food

This award celebrates innovative and creative building interiors, with consideration given to space creation and planning, furnishings, finishes and aesthetic presentation. Consideration given to space allocation, traffic flow, building services, lighting, fixtures, flooring, colours, furnishings and surface finishes.
More Details