Photo Credit : Peter Cheung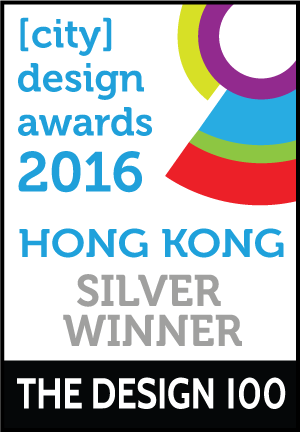 Project Overview
The design concept is to create a food factory look, where everything is revealed with concrete floor, exposed pipes and wide open kitchen area; we want the customers to have the pleasure of cooking whilst observing their surroundings and watch how their food gets prepared.
Project Commissioner
Super Star Group
Project Creator
ARTTA Concept Studio
Team
Arthur Tang, Natalie Chan and Ferlycia Man
Project Brief
With the food factory concept, we have used concrete materials and exposed pipes to enhance this look. The choice of red, black and white has been used to create a sophisticated and sharp look throughout the restaurant.

The restaurant has a VIP room and to keep the sophisticated atmosphere we have used red wooden ceilings and bold black walls to help frame the room and enhance a chic and comfortable ambience for the customers to dine in.

Project Innovation/Need
As the restaurant has a wide entrance, we decided to use bold black for the doors because it's eye-catching as well as it being a classy welcoming for the customers. We wanted the restaurant ?to be modern but have a contrast? of rustic and new, by juxtaposing rough elements with contemporary furniture, such as the black table, red and white chairs which really add a dynamic feel to the restaurant.

Design Challenge
The restaurant has pipes running through the interior from every table so that the air can be transported upwards as the customers are cooking. The challenge here was to design and arrange these functional pipes into a unique feature and to blend in with the restaurant.

Sustainability
For this design we used LED lights which have environmental benefits, such as it being longer lasting and therefore don't need to be replaced often. It also consumes less energy which means they produce less heat.

Interior Design - Hospitality & Entertainment

This award celebrates innovative and creative building interiors, with consideration given to space creation and planning, furnishings, finishes, aesthetic presentation and functionality. Consideration also given to space allocation, traffic flow, building services, lighting, fixtures, flooring, colours, furnishings and surface finishes.
More Details