Photo Credit : Peter Cheung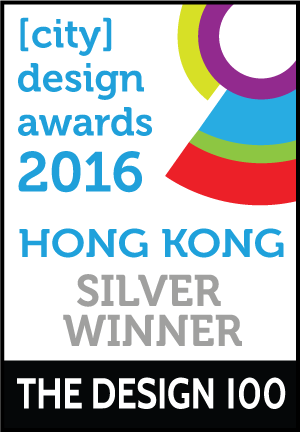 Project Overview
The design inspiration comes from the time of Pop Art Movement, by using wall stickers and bold colours to create a trendy atmosphere for the restaurant.
Project Commissioner
-
Project Creator
ARTTA Concept Studio
Team
Arthur Tang, Natalie Chan and Louisa Tong
Project Brief
To compromise with the brief we have used bricks to create a void for the 3M stickers to create depth and a 3D effect, making the restaurant eye-catching from the outside. We have also included different graphics of lips, a woman and light boxes to produce a stylish and cool environment. The restaurant has been furnished with modern style chairs and tables.

We have kept the colours to a minimal by using sharp colours of white, black and red. The boldness of the red helps connote the name of the restaurant - Lips. We decided to use neon signage because it stands out from the other shops on the same street as well as it flowing with the pop art theme inside the restaurant.

Project Innovation/Need
The restaurant has an open bar connecting to the indoor dining area, thus being a great advantage for the flow of visitors' circulation and better operation planning. To show the connection we have used the same colour palette throughout the restaurant to keep it consistent.
Design Challenge
One of the challenges was to work with a narrow dining area that had a high ceiling level, therefore we decided to use mirrors to enhance the space. Another challenge was to try and balance the mood and functionality between the outdoor and indoor area as we wanted the open bar area to be the main connection point.
Sustainability
For this restaurant we have used raw materials and kept the original texture of some of these materials, such as the bricks. We then painted over them using Nippons' odour-less paint.
Interior Design - Hospitality & Entertainment

This award celebrates innovative and creative building interiors, with consideration given to space creation and planning, furnishings, finishes, aesthetic presentation and functionality. Consideration also given to space allocation, traffic flow, building services, lighting, fixtures, flooring, colours, furnishings and surface finishes.
More Details