Photo Credit : All images are screenshots of ManulifeMOVE app designed by HeathWallace.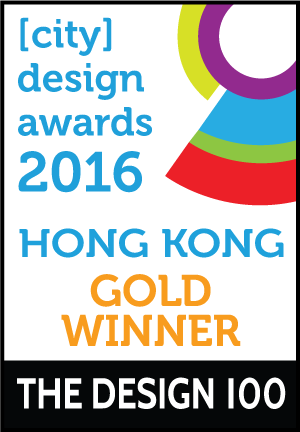 Project Overview
Driven by Manulife's own customer research, which showed that tying rewards to being active and healthy was the way their customers – particularly the younger, tech-savvy group – wanted insurance to work for them, Manulife approached HeathWallace to help design an app that could empower customers to be proactive in managing their health and reward them for living actively.
The ManulifeMOVE app harnesses the power of digital and wearable technology, displaying data from Manulife-provided fitness trackers that allow members to track their activity progress against set goals. By moving more, ManulifeMOVE users can earn discounts off their insurance premiums.
The unique insurance concept, launched in Hong Kong in September, 2015, demonstrates a move from insurers acting as providers of health protection to becoming active advocates of health promotion, working with their customers to promote healthier lifestyles.
Project Commissioner
Manulife (International) Limited
Project Creator
HeathWallace
Team
Estuardo Heer
Sharon Fernandes
Chris Cillen
Maria Heer
Fraser Wilkie
Danny C.T. Tai
Project Brief
Targeting digitally savvy Gen Y consumers who are always on the move and keen to live more healthily, Manulife wanted to create an app that could work seamlessly as part of a holistic insurance solution, encouraging the adoption of healthier lifestyles and bringing about positive behavioural change.
The app needed to transform the nature and quality of relationships the insurer could have with its customers by harnessing wearable technology and delivering the fresh proposition of rewarding active living with insurance premium discounts. As a disruptive innovation within Hong Kong's insurance industry, it was important the app could also compete with non-industry players looking to capitalise on the wearables trend. This meant it was imperative the app look sleek and could deliver digital user interactions that were fun and engaging, adding "delight" to the customer experience and strengthening the brand's connection with its Gen Y audience.
Project Need
ManulifeMOVE had to resonate with the "on the move" Gen Y audience by creating personalized interactions to make them think, feel and act.
THINK
Build and grow a positive attitude towards Manulife where they believe Manulife is not just an insurer, but a proactive partner in health promotion.
FEEL
Strengthen customer relationships and increase interaction through a familiar mobile touch point by delivering regular, engaging digital experiences that are fun, personal and memorable.
ACT
Encourage the adoption of healthy habits by rewarding those who live healthier, active lifestyles with discounts on their insurance premiums.


User Experience
Adopting the user-centred approach to design, HeathWallace designed the ManulifeMOVE app, shaping the digital experience to create touch points that encourage consumers to adopt healthy habits and then sustain their new lifestyle behaviours in an engaging way.

Key features & benefits:
• Simple step process to link one's ManulifeMOVE account with a Manulife-provided Misfit or Fitbit fitness tracker
• Dynamic synchronisation of all data points with the fitness tracker databases
• Animated, easy-to-understand in-app data visualisations for daily steps, weight, sleep and goal tracking progress
• Push notifications designed to motivate users – encouraging them to stay active and sync regularly with the ManulifeMOVE app – delivered at times when human behavioural insights suggest app usage might reduce
• Upon launching, the app's dashboard screen helps create personalized interactions with the user by displaying motivational, congratulatory or festive messages, based on date or user activity
• Extensive list of special offers from health and wellness partners – ranging from health and fitness centres, to lifestyle brands, to nutrition experts and healthy food – further building out the proposition of ManulifeMOVE as a holistic solution helping customers live more healthily
• Weekly updated content on how to MOVE more and live healthily, covering fitness & exercise, diet & nutrition and lifestyle tips
Project Marketing
To resonate with ManulifeMOVE's target Gen Y demographic, Manulife enlisted popular celebrity Pakho Chau and developed an engaging multichannel campaign encompassing online and offline interaction as well as social – aligned under the simple message: "MOVE More, Stay Active, and Be Rewarded!"
An energetic TV commercial, featuring Pakho, emphasised how easy it is to move more and be rewarded, and was shown on TV, cinema and online, as well as on the MTR – supported by massive out-of-home displays at major stations. Partnering with Spotify to curate fun playlists for activities like walking the dog or cleaning the house further increased the number and variety of touch points with a younger, digitally-savvy audience.
Interactive booths complete with motion-sensor technology at high-traffic shopping areas encouraged passers-by to MOVE like Pakho, with Manulife streaming videos of the offline engagement through social media. They also teamed up with local influencers through social networks, who challenged each other and the public to use the booths and MOVE more to receive free gifts, reinforcing the message: MOVE more, be rewarded. The result: Manulife's social media outreach generated more than 2 million views and over 522,000 likes, driving awareness and creating buzz among their target Gen Y audience.
Project Privacy
At Manulife, the protection of personal information of our customers is important to us. As a provider of financial products and services, the collection and use of the personal information of our customers is fundamental to our daily business operations.
Therefore, we pledge to meet fully, and where possible exceed, internationally recognized standards of personal data privacy protection, in complying with the requirements of the Personal Data (Privacy) Ordinance in respect of the collection, use, retention and disclosure of personal information. Further, we regularly review all privacy and security policies, adjusting as necessary in accordance with changing conditions.
For ManulifeMOVE, no passwords or personal information are stored within the app, and usernames and passwords (which are masked when entered) are encrypted. We adhere to all Apple and Google guidelines regarding personal information protection and privacy.
Data collected through MOVE members' fitness trackers is shared with the ManulifeMOVE app with each MOVE member's express consent, and only used to track users' progress against set goals that may earn them premium discounts or other rewards. All data shared by relevant fitness tracker providers (namely, Fitbit and Misfit) is encrypted and anonymised. Manulife does not share this data with any external parties whatsoever.
Fintech is radically changing how we live as society and how we do business professionally. We're looking for great apps and sites that are disrupting sectors such as mobile payments, money transfers, loans, fundraising, financial management.
More Details