City of Newcastle App
[DRAFT]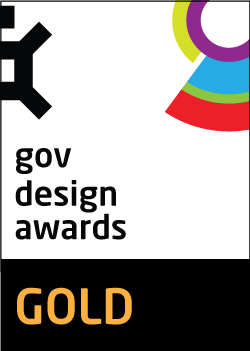 Project Overview
The City of Newcastle, already a leader amongst Australian 'smart cities', set out to develop a new app showcasing a large number of locations and facilities throughout the City. Content in the app covers council facilities, such as libraries, theatres, ovals and parks, as well as commercial outlets, including hotels & accommodation, bars, restaurants, cafes and tourism operators.

Direct links to download the app:

iOS : https://apps.apple.com/us/app/city-of-newcastle/id1467317357

Android : https://play.google.com/store/apps/details?id=au.gov.nsw.newcastle.app.android
Project Commissioner
Project Creator
Team
On the client side at the City of Newcastle, the key stakeholders were:

- James Vidler, Smart City Analyst. Responsible for overall project direction, coordination of other resources, testing and directing the (upcoming) AR component.

- Nick Stabler, City Digital Strategist (now with the University of Newcastle). Was responsible for project initiation and initial requirements specification.

On the agency side, We Make Apps, key staff involved in the project were:

- Michael Byrne, We Make Apps co-founder and director. Responsible for analysis of requirements and implementation of code to ingest and restructure content from sources within the City of Newcastle.

- Mark Beaton, We Make Apps co-founder and director. Responsible for underlying technology frameworks, low-level map implementation.

- Juliana Leal, Project Manager. Responsible for ensuring this complex project was delivered within a very tight timeframe.

- Simon Mathews, Designer. Prepared all finished designs for the app, effectively defined many aspects of the user experience.

- Haidar Al'Ogaily, App Developer. Implemented the home screen, map screens, news feed and responsible for most refinements and bug fixing.

- Phil McKenna, App Developer. Implemented events grid and various other aspects of the app.
Project Brief
At the start of April 2019 the City of Newcastle commenced a project with We Make Apps to build a new mobile app for residents and visitors to discover locations and facilities throughout the city. Core features of the proposed app included an interactive map of points of interest throughout the city, council news, a calendar of events and the ability for residents to report issues. At selected locations, the City of Newcastle were looking to have augmented reality (AR) experiences connected to selected sites. The app had to be beautifully designed, simple to use and should become a showcase digital asset for Newcastle.

However, the project also came with two critical conditions. There was a hard deadline for the initial version of the app to be live in the App Store and Google Play by 30 June. Also, there was to be no new content management interfaces; all content to appear in the app was to be drawn from existing sources, including a multi-site Kentico content management system, the city's existing ArcGIS systems and licensed data from 3rd parties, including the Australian Tourism Data Warehouse (ATDW).

Project Innovation/Need
The greatest innovation surrounding this project is best understood in the context of the kinds of apps that are generally produced by local governments and regional cities.

These organisations occupy a unique position in the communities which they serve, having access to a wealth of information (especially highly accurate geospatial data) and some measure of authenticity amongst users, who trust that products produced by their local government representatives are not simply profit-seeking enterprises.

Yet too often, the digital products produced by local government bodies are bland or simply a re-badged version of an off-the-shelf, whitelabelled product.

The great success of the City of Newcastle app was to create something that really was highly polished, easy and attractive to use and packed full of useful content.
Design Challenge
The compressed timeline for development of an app of this scale created a specific sense of urgency for this project. Analysis of the requirements from a diverse group of stakeholders thoughout the city were compressed into a series of workshops held over a number of days at the council offices.
We Make Apps immediately began exploratory work on drawing content from the various existing systems into a consolidated middle layer that exposed content to the app in a compressed, lean format to ensure a responsive loading time.

Following a visual design process, We Make Apps had about 5 weeks for implementation of the app itself, requiring careful coordination of numerous resources and scheduling of inputs to ensure no delays in one required input stalled overall development.
User Experience
We understood that the City of Newcastle's app needed to be extremely easy to use and to present practically no barriers for users.

This was not going to be an app that users would be using for extended periods, there was no functional payoff to entice users to sit through sign up forms or lengthy onboarding screens.

Rather the app needed to open fast and present obvious pathways and relevant content immediately upon launch. Ensuring the visual beauty of the app was also paramount, as this was an app meant to showcase an entire city, rather than serving as some dry reference app.

Extensive work was done fine tuning the performance of the app, with all content loaded for the entire rest of the app within 1000ms of launch, with no further data loading requests necessary.

The app has extremely well received both within council and in the wider community, having exceeded expectations in terms of usability, visual design and seamless integration with existing systems. We Make Apps have entered into an initial two year support and maintenance period and are currently working with City of Newcastle stakeholders on new updates to the app for user-submitted walking tours and AA accessibility support.
Digital Experience - Mobile

This award celebrates innovation and creativity in design of a unique user experience in the combination of text, audio, still images, animation, video, and interactive content for mobile. Consideration given to clarity of communication and the matching information style to audience.
More Details