The Australian Ugliness Installation Design
[DRAFT]

Image Credit : Tom Ross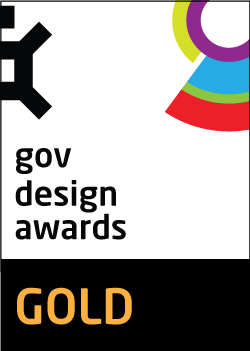 Project Overview
The Fishbowl is an installation designed to house Australian Artist Eugenia Lim's major new work 'The Australian Ugliness' (TAU). TAU is a multi-channel video installation exploring contemporary Australian identity through its Architecture. In dialogue with architect Robin Boyd's 1960 book of the same name, TAU considers architecture's role in shaping culture and cultural diversity. The installation consists of a striking yellow silhouette with a soft curtain clad interior catering for intimate screenings of 10 to 20 people that can also be 'opened up' to allow larger audiences to gather to view the work.
The design draws quite literally from one of Robin Boyd's last and most controversial works 'Neptune's Fishbowl' completed in 1970. The Fishbowl was the first of what was planned to be a series of fish and chip stores built across the country. The bold figurative form was greeted with hostility from both within and outside the profession and was seen by many to contradict Boyd's early writings (including TAU) arguing against mainstream 'featurism'. The reinterpretation of this building to house Lim's work sets up an intriguing dialogue between themes explored in both the film and building.
The Fishbowl and the TAU was a keynote of Open House Melbourne 2018 July program and was installed at the Melbourne School of Design at the University of Melbourne alongside a month-long program of related talks and special events. In 2019 the structure travelled to Sydney, reassembled at the Museum of Contemporary Art Sydney, then onto Samstaa Museum of Art, Adelaide.
Project Commissioner
Project Creator
Team
TAU INSTALLATION CREDITS
WOWOWA Team: Andre Bonnice & Monique Woodward
Eugenia Lim writer, director, performer, editor
Peter Felicetti structural engineer
Built by Kane Constructions
Tony Isaacson project manager
Lapel Industries Steel and timber fabrication
3D Inflate inflatable
Mitra Jarfarpour curtain maker
Warren Davey signwriter
Paul Christian and Emeile Dawkins installation
Dan West composition and sound design
MSD Dulux Gallery AV

TAU FILM CREDITS
Eugenia Lim writer, director, performer, editor
Alexandra George producer
Virginia Kay and Jamie Houge executive producers
Tim Hillier cinematographer
Dan West composition and sound design
The Post Lounge Kurt Royan (General Manager), Ela Furdas (Post Producer), Kali Bateman (Colourist), Alan Bennett (Online Editor)
Amos Gebhardt mentor
Nat Cursio choreography
Kat Chan costume design and art department
Julia Spizzica wardrobe assistant
Shylo Tui lighting consultant (Walsh Street)
Tom Ross stills photographer
Eleanor Orchard, Alice Cummins, James Andrews, Gregory Lorenzutti, Alice Dixon performers
Miau Teng Tan, Daria Tolotchkov, Aryan Azizkhani, Rifat Muharram, Phoebe Kramer, Alex Jeanne Macdonald, Tamara Baksheev, Matthew Li MADA Wearing the City designers

Supporters: Open House Melbourne, Melbourne School of Design, Australia Council for the Arts, Creative Victoria, City of Melbourne, Australian Cultural Fund, Creative Partnerships Australia, Robin Boyd Foundation, Plot Media, WOWOWA, The Post Lounge, Kane Constructions, HASSELL, Ontera, Wojo Signs

Project Brief
The brief for the Fishbowl started quite literally with the TAU script. We joined the working group at the early stages of the project engaging in workshops discussing and reviewing the content for the film and exhibition. As the theme and content of film evolved so to the brief. This provided us with the unusual luxury of engaging with the project for a 14-month period before even providing a drawing!
The brief oscillated between a design of a series structures that audiences could navigate through to a standalone structure to house the film. We were asked to develop a design that could cater for a variety of audiences, needing to be just as effective on opening night as it would be for an intimate screening for one or two. Ultimately the design needed to support and enhance the audiences experience of the film while also providing an installation that could stand on its own. The size and location of the screens and speakers were also a primary focus. This all needed to be achieved on an extremely limited budget and have the capacity to be disassembled so that it could travel in the event the video and installation might be exhibited at another gallery.

Project Innovation/Need
The obvious can sometimes be the most innovative. Despite its conceptual and spatial appropriateness, Neptune's Fishbowl wasn't an immediate response. Boyd's Fishbowl was a much maligned and obscure project sitting on the fringe of his built catalogue. Before arriving at the Fishbowl we explored a number of designs translating Boyd's definition of featurism through a contemporary lens. We explored a modern Featurist city expressed through excessive veneer and kitsch trying to grapple with the themes and buildings explored in the film. But the Fishbowl teetered on the edge, was it a hint at a new direction or a strange anomaly in Boyd's work? Most considered it to sit a little too closely to Boyd's own definition of 'The Australian Ugliness'. A love of surface veneer 'featurism' and a lazy satisfaction with the mediocre or cosmetic. We took Boyd's Fishbowl scaled it down to the size of a room and made it yellow. Yellow was a direct reference to Ron Robertson-Swann's Vault (1978) or 'yellow peril' – a colour that continues to permeate the built fabric of Melbourne and for Eugenia Lim, an Asian-Australian born in Melbourne, 'yellow peril' as she says 'is in her blood'.
Design Challenge
The design challenge was to create form that could engage with the complex dialogue of the film, while also being a work in and of itself. It needed to provide a suitable space to view the film, able house audiences of varying sizes and to be a structure that could be easily disassembled and transported. The structure was developed out of an interlocking system of steel members designed to minimise the number of fixings. The Fishbowl's original fibreglass dome was realised as an inflatable sphere, stitched together using fabric triangles tessellated in the same way as the original. The roof form was broken into prefabricated modules that clip together hanging off the base structure. The yellow curtains allowed the structure to be adapted depending on its spatial requirements. Combined these simple components mean the Fishbowl can easily transported on a single medium sized truck.
The Instagram story with the captain "too big for Sydney" refers to the inflated sphere squished up against the ceiling of the MCA Gallery. The challenge of exhibiting in multiple locations is the varying dimensions of each space. A design choice was to retain the proportions of the original Fishbowl but utilising an inflatable sphere meant the structure could be literally 'squished' to fit smaller spaces rather than compromising the original design.

Sustainability
The ability to be assembled and reassembled for a second and third life is a key measure of sustainability. Often with bespoke low budget installations the commercial reality is that they are often destroyed and thrown out after one use. We wanted to ensure the structure had as long a life as possible and could be used as many times as required. No part of the installation needs to be remade after being disassembled and transported. After the Fishbowl reaches its final destination in Adelaide there has also been talk of it becoming a 'meeting room' within an office space or faculty building at a University.
The bulk of the material is steel and FSC certified, locally supplied plywood.

Pop-Ups, Display, Exhibit & Set Design

This award celebrates innovative and creative design for a temporary building or interior, pop up site, installation, exhibition, fixture or interactive element. Consideration given to materials, finishes, signage and experience.
More Details