Photo Credit : NYCEDC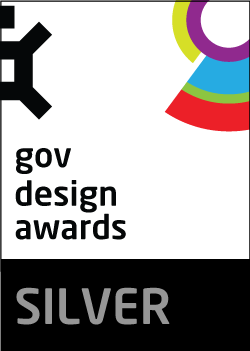 Overview
Freight NYC programs will overhaul New York's aging freight system by creating thousands of jobs, modernizing infrastructure, and reducing shipping costs.
Project Commissioner
Project Creator
Project Brief
To address these challenges, Freight NYC outlines the following goals for the City:

1. Create nearly 5,000 good-paying jobs
2. Transform how freight enters New York City by investing in maritime and rail solutions
3. Modernize and develop new distribution facilities
4. Improve air quality by supporting an environmentally sustainable and resilient supply chain

New York City Economic Development Corporation seeks to change how freight travels into, out of, and through the city. First, NYCEDC will invest in changing how freight enters the city, assisting in the development of new maritime and rail freight infrastructure. Second, it will invest in changing and modernizing how and where freight is stored for distribution and warehousing. And third, NYCEDC will work with partners to incentivize the use of clean and green trucks that deliver goods to residents and local businesses from those facilities. Therefore, investments in Freight NYC follow the full supply chain.

Maritime Vision | Shift to Hub and Spoke
Rail Vision | Expand Rail Freight
Urban Distribution Vision | Develop Freight Hubs Connected to Multimodal Freight Network
Clean Trucks Vision | Green New York City's Supply Chain
Project Innovation/Need
New York City, anchoring a gross metropolitan product of $1.5 trillion, is the largest consumer market in the United States. The region's 20 million residents expect and deserve a modern and well-functioning freight system,
even though most people rarely think about the details. New York City's current freight infrastructure was mostly developed in the early 20th century and is outdated and increasingly obsolete.

New York City depends on aging highway infrastructure, yet we rely on trucks to move nearly 90 percent of freight around the city. Traffic congestion cost the local economy $862 million in 2017, hurting local businesses and impeding commerce. At the same time, we have under-invested in rail, maritime, and distribution infrastructure while freight volumes are projected to grow 68 percent by 2045.
Design Challenge
Over-reliance on Trucking | Trucks move almost 90 percent of New York City's freight tonnage, and freight volumes are expected to increase by 68 percent between 2012 and 2045.29 Truck trips through New York City to Nassau and Suffolk counties are projected to increase by 85 percent by 2045.

Truck Access | Industry-standard tractor-trailers have limited access to many of New York City's roadways due to weight and height restrictions, and commercial traffic is restricted or prohibited on parkways. As a result, trucks often take inefficient routes, adding truck miles to our city streets and pollutants to New York City's air. In addition, truck access regulations between New York City, New York State, and New Jersey sometimes conflict.

Congestion | In 2017, truck congestion and delays cost New York City $862 million in lost economic activity. By 2045, if nothing changes, truck congestion will cost the city's economy $1.1 billion—an increase of 31 percent.32 In 2016, drivers in the New York City region were second only to Los Angeles in how much time they spent in traffic—89.4 hours per year. The region's drivers spend 19 percent of their driving time stuck in traffic.

Pollution | As of 2015, trucks accounted for 10 percent of citywide transportation greenhouse gas emissions. Rather than relying on trucks, New York City should use more environmentally sustainable modes like rail and maritime to reduce greenhouse gas emissions.

Geography | It is challenging to deliver goods to New York City, as trucks can
only enter and exit the city via a few bridges and tunnels. Three crossings, the George Washington Bridge, the Goethals Bridge, and the Lincoln Tunnel, are the main routes that allow large trucks to enter New York City from New Jersey. Moving freight into Brooklyn and Queens usually requires a second crossing over the East River or the Narrows. These limitations increase costs to businesses and end consumers—and expenses will increase as demand grows.

Old Infrastructure | Most of New York City's maritime and rail facilities date to the early 20th century, and the current average life of the city's bridges exceeds 70 years.37 Unless the existing infrastructure is brought to a state of good repair, freight will become increasingly difficult and expensive to move.

Lack of Modern Distribution Space | New York City lacks modern, affordable distribution space. Existing spaces are often old and have low ceiling heights and limited truck loading bays. Building new distribution space in New York City can be difficult and expensive. As a result, most international freight is unloaded at New Jersey ports and trucked to warehouses in central New Jersey or eastern Pennsylvania. The goods are then brought by truck back to businesses in New York City. This system is inefficient, environmentally unfriendly, and makes goods more expensive for New Yorkers.
Service Design - Departmental

This award celebrates creative and innovative solution design for the successful delivery and provision of government services. Consideration given to system integration, user experience, product design.
More Details