Image Credit : Devexperts GmbH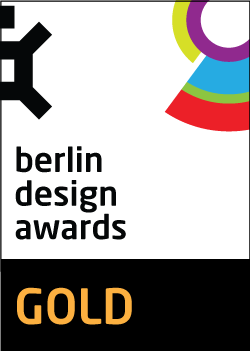 Project Overview
Design of trading software had generally remained conservative and austere until recent years. One of the reasons for this was the inertia of professional investors, financial advisers, and wealth-managers, who were used to working with familiar interfaces and were reluctant to migrate to redesigned products. We believe in changing this perception with a well thought out, cross-platform user experience that we have introduced into the Phinom platform.
Phinom is a multi-asset trading platform with a special focus on FX derivatives used by high net worth individuals and private banks. It was designed as a working space for individual traders, money managers, and bank operators. Phinom replaces legacy systems and phone calls between the client and bank's trade desk, automates routine operations, and delivers unique analysis and automation in over-the-counter FX trading and multi-asset trading, in one easy, intuitive solution.
Devexperts was engaged to create a new application, with a thought-through UX and stylish UI, highlighting the benefits of Phinom's unique functionality.
In this application we focus on iOS and Android versions. The platform also has web and desktop versions, which have additional features for professional investors and were designed for longer working hours. All together, the Phinom Mobile, Web, and Desktop UIs represent one software suite.
Our clients trading volume has increased over 350% following the launch of the initial version of the product.
Project Commissioner
Project Creator
Team
The design team consisted of 4 UX/UI designers. Besides them, there were several developers, quality assurance engineers, solution architects, and analysts, who were involved in the implementation of the project. To ensure the process was kept in line with the client's vision, Devexperts provided 100% visibility throughout the development and testing phases, and stayed in close communication with the client via phone calls and web conferencing.
Project Brief
The initial brief was to create a new trading platform for a niche client segment, and shift trading over the phone into one online platform for Phinom clients.
Our task was to design a state-of-the-art environment, where the users could benefit from pricing models and calculations embedded into the platform, and at the same time follow the market sentiment and explore more strategic alternatives.
We focused on the development of unique visual instruments for volatility and portfolio risk analysis, unique FX spot market representation in a form of hexagonal cells, and many other widgets focused on efficient trading experience.
The goal was to create a 5-star service environment and empower the users to make better decisions when it comes to investments.
Project Need
Phinom allows private banking clients to use innovative online trading apps instead of phone calls and static spreadsheets, and provides outstanding user experience and control over the portfolio and trading strategies. Together with electronic trading integrations, portfolio management and risk management capabilities the opportunity to raise trading volumes is significantly increased for both banks and clients. The key requirements were to consider user scenarios, navigation, information hierarchy and visual representations to enable users to work with complex analytics, charts, and large portfolios in the most efficient way. The investment process also needed to be simple, to be attractive to non-experienced users.
As we wanted this trading platform to be one-of-a-kind, we were challenged to create high-end UX and set the tone for a unique brand perception.
User Experience
The primary audience of the Phinom trading platform are wealthy, busy entrepreneurs, aged 40+, who might not be tech experienced and/or gurus of trading, as it is their secondary activity.
From the outset we wanted the brand to look and feel exclusive. We utilized vivid colors to articulate the value of Phinom, with the aim of encouraging users to adopt the new environment and make it part of their daily lives.
The design and UX of the platform needed to stimulate faster comprehension, communicate in a way that didn't belittle the users existing knowledge of technology and drive investment decisions.
As the future users had only previously sent transactions audibly via phone, and sometimes did not use any software at all, we developed the visual language from scratch.
The UX of Phinom is driven by options trading. During the project, we extensively collaborated with the clients and internal business analysts, which helped us to gain a clear understanding of the user's workflow. As with all financial apps the representation of data was a key focus. The design of the Phinom system has proved that the use of modern forms works perfectly in the trading environment. This design concept helps deliver an even more enhanced user experience, making the complex analytics easier to digest, even if the investor has very little trading experience.
Project Marketing
Following the official launch, Phinom is gathering key customer feedback from a targeted audience. New features and widgets are being added. Wider marketing is scheduled for Q2'2019 when the system will go live to a wider audience, including several private banks, with a significant joint effort from Phinom's sales and marketing teams and those of participating banks. For now only screenshots, videos and live demos are being used as marketing materials.
Project Privacy
Phinom does not collect any personally identifiable information as it uses abstract credentials only linking the user with a specific account ID which is held within one of the partner banks. Phinom mobile platform additionally uses the latest touch and face ID recognition technologies for user authentication.

Application servers are located in top-tier data centers in Zurich. All information, such as trading positions or investment portfolio, is securely encrypted in storage. The frontend and backend are fully compliant with GDPR.
Fintech is radically changing how we live as society and how we do business professionally. We're looking for great apps and sites that are disrupting sectors such as mobile payments, money transfers, loans, fundraising, financial management.
More Details