The World of Orient
[DRAFT]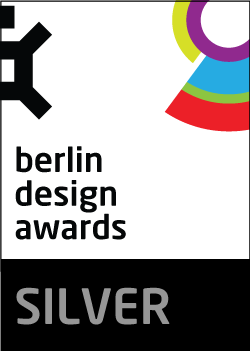 Project Overview
The office decoration design, in this project, is exclusive for the enterprise headquarter, which acts as the model for the business market. Given the company's market position, there are demands of interior design, in addition to the office space, for the corporate exhibition hall, auditorium, lounges, etc. uncommonly seen in other general company offices.
Project Commissioner
Yi Jing Decoration Design (Beijing) Co., Ltd.
Project Creator
Yi Jing Decoration Design (Beijing) Co., Ltd.
Project Brief
The design ideas, showing the diverse skills, animate the company with the style of oriental world that is clear-cut and elegant.
Project Innovation/Need
The headquarter building has three floors, containing the reception counter, exhibition hall, auditorium, offices, lounges, etc. The daylight filtering through the glass, adorned on the middle roof, illuminates the indoor space with the cozy natural source of lights. The entrance lobby decorated with the sophisticated wood work, which figuratively signifies the structure of Ark, manifests the majestic momentum. The different areas, in the building, are decorated with different styles. The consolidated spaces incorporating the outer lounges, middle exhibition hall and central auditorium, all of which the circular layouts and the flashing light spots on the exhibition hall wall surfaces, artistically signify the contents of the universe. The view, from the higher floor, on this area illustrates the concept "the heart of the universe."
Design Challenge
The offices and conference rooms, adorned with the woods and saturated colors, disclose the lustrous and advanced modern technology ambience. The decoration of lounges composed of the new oriental design language, of which the soft colors of the stiff materials, as well as the Chinese art elements of bamboos and painting, pacify the space tones with composed elegance. Following the changes of lights, the transitional space decorated with the essences of stones, plants, water and wood floor figuratively invents the scene of Chinese courtyard in the building.

Sustainability
The divergent variations of heights express the energetic 3-dimensional evolutions. The applications of natural materials, e.g. irons, stones and woods, symmetrically present the oriental charms. The asymmetrical space rhythms, furthermore, conspicuously unfold the world of orient.

This award celebrates the design process and product of planning, designing and constructing form, space and ambience that reflect functional, technical, social, and aesthetic considerations. Consideration given for material selection, technology, light and shadow. The project can be a concept, tender or personal project, i.e. proposed space.
More Details