Photo Credit : Daniel Müller Photography https://muellerdaniel.com/Contact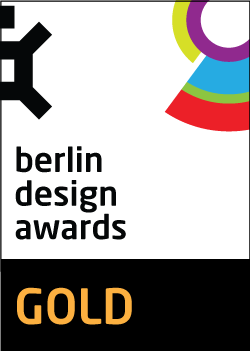 Project Overview
Sonos' new flagship store in Berlin pays homage to the cultural hub with a monumental music and art scene. People are encouraged to get together, listen to music, and participate in events in the multi-room space setup as a cozy, home-like environment. To create this hybrid space and expand their presence in Europe, Sonos enlisted our services to help develop a scalable global retail platform and marketing strategy. We had been working with the Sonos team to design their pop-up "listening pods" in West Elm locations across the U.S., so they naturally engaged our team to create the next level of experiential spaces. We assembled a team of partners overseas to collaborate on the challenges of establishing a prototype design that could be rolled out internationally. Our first European collaboration with Sonos was the opening of their London flagship store in November of 2017. Berlin was the ideal location for their next European store because of the city's reputation as a mainland mecca of music and art.
Project Commissioner
Project Creator
Team
Bergmeyer
Architecture, Interior Design, Brand Strategy, Program Implementation
www.bergmeyer.com
617-542-1025

Work Order
Brand identity, Graphic design, Art selection, Creative consulting
http://www.work-order.co/
646-705-0027

Dynamic Resources
Architect of Record, General Contractor
http://dynamiceu.com/
+44 (0) 207 492 6532

Black Box
Technology
https://www.blackbox.com/en-us
+44 (0) 118 965 6088

Cornerstone Agency:
Art Installations
www.cornerstoneagency.com
+44.0.207.729.2637

Loehr
Furniture Rep
http://loehr.co/index_en.html
+49 (0) 30 2000 38 650

Sellack & Sohn
Furniture Rep
http://sellackundsohn.de/
Tel: 030 211 88 11

45Kilo
Furniture Rep
https://mykilosprojects.com/cat/contact-about/
Office +49 (0) 40 20 90 50 06

Deadgood
Furniture Rep
http://www.deadgoodltd.co.uk/
+44 (0) 203 371 0214

Lena Petersen
EXR artwork (listening rooms)
http://www.lenapetersen.de/

44 Flavours
EXR artwork (listening rooms)
http://www.44flavours.com/

Daniel Müller Photography
https://muellerdaniel.com/Contact

Project Brief
Each room in the space is equipped with an optimized sound environment to allow customers to be fully immersed in the ultimate sound experience. Incorporating the latest acoustical technologies, floating acoustic panels are either hidden behind the artistic setting or blended seamlessly into the design. Materials specified for the space – from carpeting, to wall and ceiling applications – are incorporated as design elements that also improve the sound quality. Visitors to the space can stream their music choices between two "listening experience rooms" that replicate a home-listening experience. Now a recognizable staple of their stores, we improved upon the designs of past listening rooms and made them adaptable to other stores. Two Berlin-based artists, Lena Petersen & 44 Flavours, contributed their signature styles to each room, and are the first of many artists that will be displayed in the space. Sonos will also be using the space to host various events to inspire and connect guests to Berlin's rockin' cultural scene.
Project Innovation/Need
Following the success of their urban concept store in NYC, Sonos wanted to expand their presence in the U.S., Europe, and Asia. It was clear that they needed more than store design; they needed a global implementation strategy. Our design team began our collaboration with Sonos by identifying the company's three core focus areas: home environments, innovative technology, and immersive sound experience. After gaining a thorough understanding of their culture and values, we went to work on developing the Sonos plan. We presented them with narratives, schedule and cost estimates, and a picture of the executive structure needed for Sonos to do anything from fully deployable pop-up shops through urban concept stores anywhere in the world.
Design Challenge
Sonos wanted to create a global and scalable marketing strategy. We helped them to create a strategic retail plan that could be deployed globally. To tackle the challenges of working on stores outside of the U.S., we assembled a global team for the creation and branding of the Berlin store. Working with partners that were local to the Berlin area helped us to better navigate through the local building code and zoning rules. One of the main design challenges was to create a comfortable flow to the space and room setups, and maximize use of the floor plate. We focused on creating lounge-like areas throughout the space, encouraging customers to relax and enjoy their listening experience while also being able to accommodate a sizeable crowd.
Sustainability
The design of the Berlin store can be described as clean, modern, and efficient. The acoustic elements are interwoven throughout the space, being used for both practical and aesthetic purposes. The furniture throughout the space was ordered from local vendors, which helped to reduce the store's carbon footprint.
This award celebrates innovative and creative building interiors, with consideration given to space creation and planning, furnishings, finishes and aesthetic presentation. Consideration given to space allocation, traffic flow, building services, lighting, fixtures, flooring, colours, furnishings and surface finishes.
More Details