Velocity Frequent Flyer App – Offers & eStore
[DRAFT]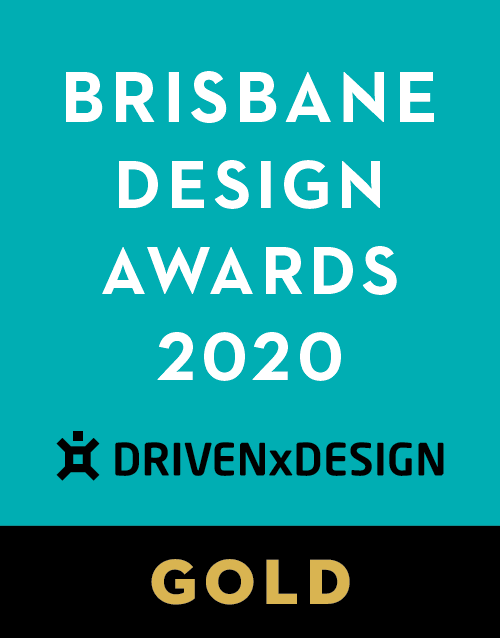 Project Overview
The ability to regularly interact, engage and earn Points towards rewards is essential to ensure Velocity members are able to derive the maximum value possible from the Velocity Frequent Flyer Program.

The creation of a seamless experience that drives regular engagement with Velocity partners and the Offers they create to acquire and retain members as their loyal customers is fundamental. The Offers & eStore project focused on providing members with an unrivalled native mobile loyalty experience to engage and seamlessly earn points.

The experience provides members with an awareness of all Velocity Partners and a means to interact, engage and manage active Offers available through partner brands. The integration of eStore enables members to seamlessly earn Points when shopping online with over 200 global retail brands.

Previously Offers and the eStore were only available on the web channel, however, usage patterns and user behaviours made it essential that this key functionality was brought to life in the mobile channel. Both Velocity Partner Offers and the eStore provide members with the ability to earn points when engaging and purchasing everyday items across a wide range of Partners.

Since the launch of Offers and the eStore in the App Velocity has seen a 15% uplift in points earned per member.
Project Commissioner
Project Creator
Team
Dana Taylor
Scott Weston
Anne Lioe
Amy Lin
Joseph Morris
Andrew Dean
Shan UI Haq
Sandeep Vissamsetti
Abby Tan
Nicolas Parimeros
Chaitra Manjunatha
Alice Meulman
Johnny Yang
Jodie Hoad and the Collinson team
Project Brief
The first release and love-able feature launched in the Velocity App was named "Explore" which helped members understand the value of Velocity Points by discovering where they could fly using their points. Setting reward goals in the app built a motivation to earn points.

This project brief was based on delivering the next logical phase and evolution of the product, focusing on how members can maximise their Point Earning potential through Partner Offers and the eStore. The vision was to develop an experience that would condition members to make Velocity an integral part of their purchasing journey.

The experience needed to be seamless and highly usable for members when engaging and interacting with both Velocity Partners Offers and the eStore. A key element of the brief was to ensure that these concepts could work collaboratively and co-exist within the mobile channel to provide members with the full breadth of earning opportunities on one platform.

The creation of Offers and eStore functionality within the VFF Mobile Applications needed to focus on the following strategic pillars:

-Engagement/Retention: Members and Partners.
-Personalisation: Highly personalised, relevant, and frequently updated.
-Native: Highly usable, seamless and engaging native experience.
-Templated: Designed to support the use of AEM experience fragments leading to greater content velocity, business efficiency and the opportunity for more granular personalisation.
-Experience: Seamless, simple experience catering for first time members and those already highly engaged with partners and the eStore.
Project Need
The core need behind the project was as follows:

-Driving awareness of Velocity Partners and the large number of Offers available to members through the mobile channel.

-Maximising member engagement and their ability to earn points through both Partner Offers and the eStore in a single seamless experience.

-Providing Partners with the ability to leverage the app as an additional distribution channel for their Offers which supports Velocity Partner retention.

-Creation of a seamless single experience on the Mobile channel to support contexts of use and user behaviours that could not be achieved through the web channel.

User Experience
The aim was to create a user experience that allows members to rapidly and easily earn points through Offers and the eStore in order to achieve their reward goals as mapped out using the "Explore" feature. The overall app experience aims to support and engage members in their end to end loyalty journey.

To achieve this experience, there were a number of key considerations:

-User familiarity and maturity.
A single experience that supports both first time members and those highly engaged with partners and the eStore. This was achieved through personalisation and the ability to engage in multiple ways.

-Quantity of Partners and Offers
There are a broad range of Partners and Offers available on the program. The design ensured members were not overwhelmed utilising numerous highly effective filtering, sorting and interaction methods along with personalisation functionality such as the "Love" feature.

-Quantity of Information
On the web, Offers had traditionally been text-heavy so we needed to create a simple lean design that would allow members to quickly and easily consume and digest information on Partners and their associated Offers. In addition, some Offers need to be 'activated', requiring the members to follow a number of steps in order to be eligible for the Bonus Points. Conveying this information in a very concise way was a key focus, which we achieved through standardised templates and content structures. We also provided members with the ability to easily identify and review activated offers.

Project Marketing
Partner Offers were launched during the Velocity 10M Member Campaign. To celebrate the milestone of 10M members Velocity launched its biggest combined points and status credit giveaway ever. The offer included a 100 million status credits giveaway, a 10 million points giveaway through the Velocity app, and double Velocity points on Virgin Australia flight bookings.

Project Privacy
This project was executed in line with Velocity Frequent Flyer Program privacy policy which can be found below: https://experience.velocityfrequentflyer.com/member-support/privacy/privacy-policy
Digital - Expanded Service or Application

Open to apps in all categories with updates and developments that truly enhance the user experience and take your app or service to another level.
More Details