Living Together and Forging Together
[DRAFT]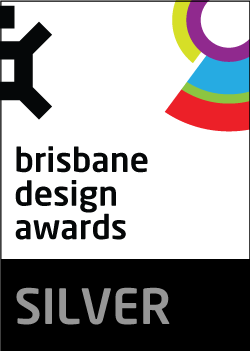 Project Overview
This short stay apartment architectural and interior design plan brings in the house the extraordinary scene of lush garden landscape.
Project Commissioner
Project Creator
Team
Chien-Neng Chang
Project Brief
The minimalist and modest colors embellishing the house exterior with blends congruously to the colors of natural environment. The adequate sunlight permeating through the symmetrical floor-to-ceiling windows brightens the indoor space during the day, while the warm indoor lights at night expose elegantly to the surrounding environment, the design of windows manifesting the distinct visual perceptions. Also, the house is constructed with plenty semi-outdoor spaces such as balcony and terrace that obscure the boundary between the indoor and outdoor space. The explicit architectural structures and the lush plant landscapes create the appealing architectural and indoor features.
Project Need
Distinct from that of most traditional design style, the porch is decorated with the wood grilles and slate bricks that develop the natural ambience. The tea table and chairs made of tree burls and weathered woods where people can sit there savoring tea and appreciating great gardening landscapes. The TV wall composed of the brown granites consistently manifests the natural image.
Design Challenge
Alongside the window, the long bamboo mat benches decorated in the living room add to the laid-back charms. The sunlight permeates to the dining room through the see-through shelves separating the living and dining room. The ceilings decorated with the wood grilles figuratively define the different areas, thus presenting the contemporary Chinese-style living environment.
Sustainability
The bedroom on the 2nd floor is consistently decorated with woods that the extensive wood screen figuratively resembling the feather agreeably corresponds to the yarn curtains adorned on the bed. The dressing decorated with woods, matte glass and iron adornments exposes the unique style. Due to its obscure location, the house is surrounded with lush plants. The study room is decorated with the wood grille panel and the beautiful patterns of emerald stone wall, as well as the wood table and chair adjacent to the window, self-evidently reveals the graceful humanity. The entire house decorated with natural materials and colors unbiasedly presents the aesthetic living environment.
Interior Design - International Hospitality

Open to all international projects this award celebrates innovative and creative building interiors, with consideration given to space creation and planning, furnishings, finishes, aesthetic presentation and functionality. Consideration also given to space allocation, traffic flow, building services, lighting, fixtures, flooring, colours, furnishings and surface finishes.  
More Details