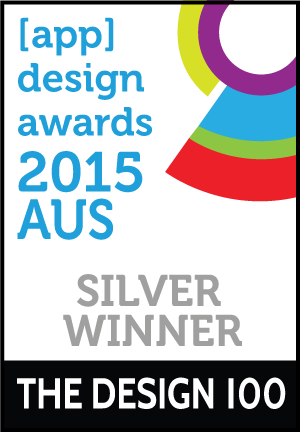 Project Overview
Hike is all you need to sell in-store, online and on-the-go. Use only one system to sell across all channels.

Hike is on cloud and also works offline. It is a complete retail management solution with built-in inventory, loyalty program, CRM, powerful analytics and employee management system.

Most importantly, getting started with Hike is very easy - register on our website, download the app and start using it. With plug-n-play hardware, setup is done in minutes.
Organisation
Team
Hiren Savjiyani (UI Design)
Riddhi Savjiyani (Development Team)
Dee Primett (Content & Marketing)
Filip Kopik (Development Team)
Bauer Carlo (Development Team)
Achyut Kanabar (Development Team)
Shane Jadeja (Development Team)
Islam Elkhayat (API Team)
Thong Doan (Xamarin Guru)
Raj Doshi (Development Team)
Jack (Designer)
Ben (Designer)
Project Brief
Hike breaks down the barriers between your physical store and e-commerce. Hike merges all your sales channels into one platform to help you optimise sales management, inventory, loyalty programs and more.

With ease of use, omnichannel and insights that you require, Hike helps you improve your customers' shopping experience with your business.

Hike is fully integrated with renowned accounting systems like Xero and Saasu. Hike also integrates with best mobile payment solutions like PayPal Here, Tyro and iZettle.

In other words, there is everything you need to hike up your sales and customer service levels!
Project Need
Hike solves the biggest problem faced by today's retail and service industries. Almost every retail business has a website but when it comes to managing in-store and online orders, they have to use different systems.

Hike bridges this gap with a built-in website. With integrated inventory, customer profiles and loyalty points, it makes things easier for both retailers and customers.

- Customers can order online and pickup in store
- Customers can order from any store and still accrue loyalty points
- Centralised order processing makes things easier for retailers
- centralised analytics provides better insights for retailers

Systems like this existed in the market for enterprise businesses. They required thousands of dollars of setup in IT equipment. The cost and maintenance requirement made these systems out of reach for small businesses.

Hike takes advantage of cloud technology to take the cost factor out of this equation. There is no need for expensive servers or in-house IT teams. With a cost-effective subscription of $49 per month, every business can afford it.
User Experience
Most small businesses either have no order management applications in place or they have multiple ones - one system for in-store orders and another for online.

Hike is an omnichannel point of sale systems that solves a longstanding issue of no or multichannel retail/order management. With Hike retailers use just one system to sell in-store, online and on-the-go.

It makes it easier for employees and customers alike as they do not need to manage multiple customer accounts, loyalty points are integrated and online orders can be picked up in-store.

Similarly, CRM, refund/returns, history, communication, inventory and everything else is centrally available. Retail management gets so easier.

Most importantly, it's on cloud, so Hike can be accessed from anywhere.

Project Marketing
We have a number of key marketing drivers, including:

1. Partner program: Hike values its partners. We've an attractive ongoing revenue sharing program in place for networking, IT and business consultant partners. We've partners in various parts of the world including Australia, NZ, USA and the UK.

2. SEO and Social Media: We've an active online marketing team comprising of search engine optimisation and social media experts. The team works on aiding Hike's position in search engines and social media platforms: Twitter, Facebook, LinkedIn and Google+.

3. Search Engine Marketing: We're running an active ROI-based Google Adwords campaigns for Australia, USA and the UK.

4. Video marketing: Hike branded help and support videos are made available on Vimeo and YouTube.

5. The sum of many. Singularly small retailers struggle for visibility and are often overshadowed by large corporate retail, but together they help to make up over 96% of Australian businesses. By targeting small retailers and equipping them individually to market their offers and content using free built-in Hike e-commerce and loyalty programs, we are maximising our opportunities to achieve high visibility for the Hike brand. E-commerce and loyalty programs are marked with 'Powered by Hike' tags.

Project Privacy
The team at Hike have a massive focus on security. Hike also takes user privacy very seriously. We've following privacy/security features in place:

- All user passwords are securely stored with encryption

- All browser communication are 256bit SSL encrypted

- All iPad communication are done with secure RESTful APIs

- Vendors and customers are given an added layer of security for order transactions. , which is why integrated payments are EMV approved, and complies with PCI DSS regulations. No sensitive financial data is ever stored on the device, or passed along to Hike, and all data traffic is fully encrypted.
Exactly as it states - we're looking for the best startup projects. Startup projects need to be newly emerging, less than 5 million users and less than 3 years old.
More Details