Fradio - your own personal radio station, you're the DJ, broadcast live
[DRAFT]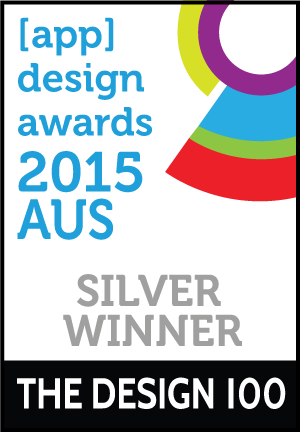 Project Overview
With Fradio, you are the DJ and the mic is all yours. Create your own radio broadcast based on the music you want to play. Invite your friends and fans to tune in as it happens. Use the mic and talk live on air or take song requests and live calls with listeners.
Organisation
Guvera
Team
The Guvera Project team is based in Australia and worked directly with the founders of Guvera.

Founders of Guvera - Claes Loberg, Darren Herft
CTO - Damien King
VP of Product - Robb Snell
Product Manager: Hari Sellers
Fradio Engineers: Ray Hilton, Mitch Robertson, Masiya Mazarire, Mohsin Mansur, Simon Crowley
Design and UX: Dan Ross, Adam Zelinski

Project Brief
Guvera wanted to extend its music streaming service into radio and create something new, innovative and disruptive to the radio industry.

We wanted to facilitate users creating their own personal radio station, live from their mobile phone. We have absorbed all of the complexities and costs involved in running a radio studio and produced a free, easy to use app for users to enjoy - Fradio.

Central to the concept was being able to pull the Guvera music service into the app, then overlay radio features such as live talking over a broadcast, the ability for listeners to make music requests and live 2 way call ins to the DJ.

In addition to these traditional features, we also added social functionality such as live chat and interactive communication between co-listeners and the DJ.

Overall, the Fradio experience is extremely interactive and rewarding, especially when a famous artist is broadcasting their favourite tunes and interacting live with their fans.

Project Need
Unlike traditional music streaming services or traditional radio broadcast platforms, Fradio was a major innovation project. The app and associated cloud service (radio in the cloud) required cutting edge technologies, deep insight into audio manipulation and real time communication all being brought to life.

The team was pushed more than ever before to create a world class innovation service that is yet to be matched. The epic features of music overlayed with live talking from the DJ, call request functionality, two way communication, and chat functionality all from the mobile device is an amazing feat of engineering that was proudly built in Australia.

The combination of this functionality means that users have the ability to create their own personal radio station and broadcast live to anyone in Australia. We are able to support broadcasts that have millions of listeners, tuning in in real time, with the ability to interact via chat, requests and call ins. All the while giving the DJ the power to modify their playlist and talk live on air!
User Experience
User experience was a key requirement for this project due to the inherent complexity around radio studios. It was important to be able to minimise all the standard controls a DJ may posses and balance that with a simple and intuitive interface. The primary objective was to allow anyone to easily create their own personal radio station, live on their phone, without any training or technical instructions.

Algorithmically detecting speech and softening the background music are just two of the user experience highlights.

Another huge complexity was circumventing the need for DJs to comply with radio DMCA licence rules in song selection and plays. The Fradio UI allows collections of songs based on hashtags (genre/mood/event) as well as playlists to be selected and added to the broadcast. This functionality makes it easy (and more importantly simple) for users to adhere to the 3 hour playlist length requirement. Many of the other technical requirements are rolled out automatically without the need for user interaction, meaning anyone can be a DJ without specific domain knowledge.
Project Marketing
Fradio was launched in March 2015 at the SXSW festival in Austin, Texas. Major international artists including Steve Aoki, A-Tracks and Lil Debbie ran broadcasts via the app which received rave reviews from the likes of Tech Crunch, CNet, Gizmodo, Music week and B&T.

Following the launch of Fradio, a campaign called 80 Artists in 80 Days was devised with the aim to reward and recognise music artists. This campaign saw major artists including Little Sea, Miami Horror, Chance Waters, Broadway Sounds and Dean Ray broadcast from the platform and connect with their fans in a new, innovative and fun manner.

In August 2015, Fradio housed 4 exclusive broadcasts from 'The Voice' Australia contestants. Through these broadcasts, The Voice artists were able to broadcast live on a mobile phone from the tv set.

Guvera will continue to extend its services and reward fans and artists with this innovate platform.
Project Privacy
We have complex security measures to ensure music streaming remains the property of Labels, Artists and Publishers. Fradio has used its own proprietary solution to extend the Guvera music service into live streaming.

Guvera undertakes extensive measures to ensure best practice privacy is maintained and strives to achieve the highest level of privacy in a complex and fragmented technology world. In addition to privacy protection policies, Guvera is currently engaged in further penetration testing and data integrity measures to ensure all customer data is protected. Guvera have also recently enhanced their privacy policies and have conducted a review with key infrastructure suppliers.
Best Expanded Service or Application

Open to apps in all categories with updates and developments that truly enhance the user experience and take your app or service to another level.
More Details