Carsales iOS and Android Apps
[DRAFT]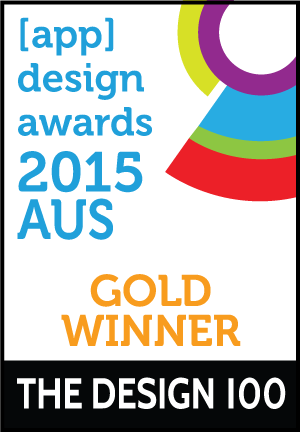 Project Overview
The carsales App provides users with the tools to help buy, sell and research cars in a highly accessible mobile format. Users can search over 200,000 new and used cars, compare vehicle makes and models, access their member centre and list their car straight from any mobile device with Snap n' Sell. With over 3 million downloads and such a breadth of features and functionality, the carsales app receives an exceptional 5 star rating from the Apple app store and 4.5 stars from Google play.
Organisation
carsales.com.au
Team
Carsales Apps Development Tribe
Project Brief
Carsales is Australia's No.1 destination for buying and selling a car. As the market leader in automotive classifieds, our challenge was to align the user experience strategy with new and emerging customer needs.

Utilising specific channels to capture customer feedback, we identified areas where we could improve and enhance the app. These insights enabled us to define the key user needs below:

• Consistent experience across devices
• Design & development efficiency
• Increased application performance
• Support for different user behaviours
Project Need
Carsales.com.au has been Australia's leading automotive classifieds website for many years. With significant growth in mobile usage, mobile has become an extremely important aspect of our business and product development strategy.

With this growth has come the expectation from our customers that, regardless of which device or platform they are using, the experience they have is unified and consistent.

This expectation has made it imperative that the business takes a holistic view of its customer's interaction points – Desktop, Mobile and Native App (iOS, Android and Windows phone). The carsales unified experience strategy has been put in place to deliver on this need.

Multi-select search was a key feature that was demanded by our users –
this allows buyers to select and search by multiple makes and models in a single instance. The ability to achieve this functionality and deliver a lightning fast mobile experience was achieved through our own in-house technology Ryvus IQ.
User Experience
Providing a frictionless customer experience is the foundation of carsales' product and service strategy. It is integral to how our brand is perceived and this perception leads to an experience that is highly personal. A unified experience has to be created around a customer's needs, preferences, objectives and context. We have focused heavily on crafting an experience that matches content, functionality and a coherent brand personality across various touch points to deliver on the user's expectations.

Ensuring that our experience is not limited to specific mobile technology, our idea was to create a carsales experience map, which can be applied regardless of the device or platform. Throughout multiple iterations, products are streamlined from seemingly large and complex tasks to simple efficient pleasurable experiences.

The carsales Windows's app was the first to implement a cohesive experience design language, the same strategy was then applied to our Android app. The "Help me to choose" feature is an example of the carsales unified design strategy. The holistic approach and execution of this feature across all platforms, ensures that regardless of the user's device preference, they receive a consistent and seamless experience, whilst leveraging subtle attributes of the particular device to deliver on the user's expectations.

The unified design experience has shown remarkable and consistent results across our mobile platforms, the carsales app receives consistent 5 star user reviews on the Apple App Store and Google Play.
Project Marketing
As a brand, offering a unified experience across platforms is paramount. 'Ease of use' is a key brand proposition therefore mobile devices are featured heavily in our creative executions including TV, out-of-home, print and digital. These executions promote the simplicity and power of our mobile platforms, highlighting a number of new site and app features and again reinforcing our accessibility.
Project Privacy
Privacy is critically important to carsales. We recognise the importance of being transparent and open with our customers in regards to how we collect and use their personal data. Links to our Terms and Conditions and Privacy Policy are easily accessible in both the apps and mobile website.
Best Expanded Service or Application

Open to apps in all categories with updates and developments that truly enhance the user experience and take your app or service to another level.
More Details