Free Cuppa for the Driver Apps
[DRAFT]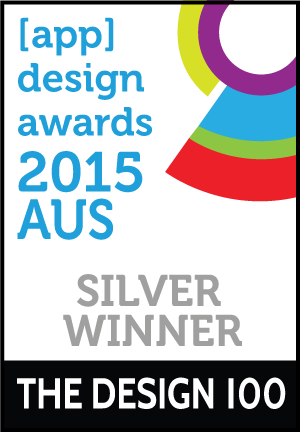 Project Overview
Fatigue is one of the three big killers on NSW roads. Free Cuppa is an application created to support the Free Cuppa for the Driver Campaign. The campaign encourages drivers to take the time to arrive alive. The campaign began in 2010, however in 2015 Marones took the paper based scheme offered by Local Government Road Safety Officers and created the Free Cuppa Apps.

Drivers visiting Bathurst, Blayney, Cabonne, Dubbo, Forbes, Gilgandra, Gwydir, Lachlan, Moree Plains, Narrabri, Orange, Parkes, Warrumbungle and Wellington council areas are offered a free cup of coffee or tea at participating businesses.

Organisation
Team
365cups started with a conversation between two friends, Simone Eyles and Mariusz Stankiewicz, about how fantastic it would be to be able to order your coffee on your mobile phone. They looked around to see if anyone else was doing it (they weren't!) and began developing a system to bring the idea to life. The headline grabbing 365cups is a genuine small business success story the likes of which many start-ups only dream. Now, 365cups (launched in 2011) is an international success and due to this two more apps were developed for the hospitality industry? 365BLT and 365Vip App. Things grew quickly and that meant a company restructure. All apps and services to build more awesome tech solutions were placed under one banner - Marones, a multi award winning business. Breaking all the rules, Marones proves that geographical location does not limit business opportunity any longer. Marones is a highly respected company across a variety of industries. The innovative approach to connecting business to customers is evident across all products and the buzz created out of achieving this only feeds more innovation. Marones is part of the entrepreneurial and tech sector ecosystem in Australia and around the world. Regional Australia is at the heart, and bringing all this knowledge, networks and experience to boost regional Australia through Free Cuppa is the start of something amazing. Enjoy a cuppa next time you're on the road!
Project Brief
The Free Cuppa for the Driver Apps have revolutionised the driver fatigue issue by connecting local business with drivers affected by fatigue. There is no policy instrument to make fatigued drivers take a break and a key strategy was to provide an incentive for drivers to Stop. Revive. Survive at convenient ready available locations. Local business' provide the driver a coffee or tea at their cost and the Local Government Road Safety program provides the marketing tools to promote the program. The geographic footprint of the program continues to grow and the digital platforms are pushing that growth with drivers requesting new areas to be added to the Free Cuppa campaign. The technology will provide real time and accurate information in format that is growing exponentially.
Project Need
During the first year of the app going live a total of 1,721 free cuppas were given away. The Facebook following swelled to over 3600 people.

Between February and March users of the app increased by over 50% proving that once live the app began to reach users and store owners began seeing the results by drawing people off the beaten track!

Many other regions have been drawn to the app and what it can provide and are wanting to get on board. This is testament to the success of the first pilot year and the great idea itself.

Another key benefit of the app, as opposed to the paper based system, is that it can continue to be a point of use for travellers to learn about stop areas, opening times and gain reviews on the best places to grab a coffee.

As travellers journey they will be receiving alerts through their App to local businesses providing a 'Free Cuppa' and the opening times of that business. This real-time communication combined with right person and place messaging is powered by StreetHawk, an In-App Mobile Marketing Automation platform. FreeCuppa App users are actively engaged and encouraged to reduce fatigue. Through the integration of StreetHawk, drivers also gain easier awareness of rest stops through geo-sensitive push notifications.

The Free Cuppa program compliments the Driver Reviver program but due to lack of volunteers many sites struggle to open throughout peak travel times.
User Experience
Free Cuppa has a very interactive interface and marketing strategy. The App emulates the collaboration across multiple councils, businesses and emergency services.

Moving the campaign to a digital platform has enabled a more engaging and interactive experience for the user.

Some examples of this are:

Self-Test Page – the app allows people to follow a link to a self-fatigue test.

Active Cuppa Wall – the app has an interactive wall where messages, updates and information can be placed in real time to inform drivers. Also this is an opportunity for businesses to be promoted and gain feedback on their services. Also businesses can be referred to by customers.

A Free Cuppa Selfie competition to encourage participation on the Free Cuppa Facebook page with prizes for the winning entry.

"Country Hospitality love it!" Sandra Sharpe via Facebook

"What an awesome idea…a great place to stop have a caffeine hit and refresh before continuing on your journey" Kazz Wicks via Facebook

Opportunity for discovery – the App allows users to plan their trip around availability of free coffee stops. This may take them to towns they had not considered and increases visitors' spending money in the local economy while reducing accidents due to fatigue.

Project Marketing
Free Cuppa's marketing strategy is driven consistently through social media including Free Cuppa Facebook page through friends and followers on Twitter account, Road Safety Western. In 2015 Free Cuppa was advertised on Facebook. A campaign launch, media releases, booklets, posters, decals for storefronts, Free Cuppa takeaway coffee and tea cups and marketing tools are distributed to each outlet. Roadside banners, sandwich boards and Bali banners identify participating businesses to the driver. Another key strategy is the sharing of information with key stakeholders in road safety, Traffic & Highway Patrol Facebook page, RACQ and RACV, Big Rig and Victoria's TAC.
Project Privacy
The Apps contain no sensitive information that could breach anyone's privacy. The Apps do not request or keep and personal data in the App, or on our services. The Apps are consumer facing and are to enable information, there is no payment gateway or specific information required to use the App. All users can review our privacy policy and terms of use in the App. As standard practice we monitor hacking attempts on the server through
o Snort
o AIDE
o Application Exceptions
• We can block users at different applications levels
o Android and iOS devices can be blocked through device IDs
• Specific IPs can be blocked All our services are monitored by a world class technical team. We take privacy very seriously and we have a 24/7 support email that any user can contact at anytime if they have a problem.

From ground-breaking apps accelerating medical research to apps helping consumers make healthier choices, we're looking for apps that are making health information and medical services more accessible to all.
More Details