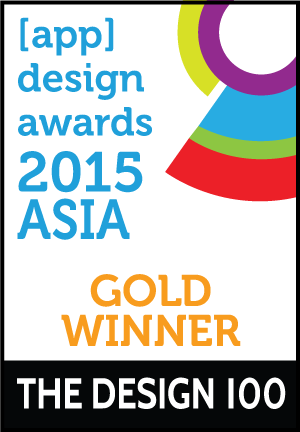 Project Overview
Place is a central element of almost all the content we share and consume; whether it's a report on events in the Middle East, a friend's visit to Paris or the winning goal at Wembley. Unlike other social/content-sharing networks, Pixwup doesn't just allow content to be plotted by location, it places the map at the heart of content discovery.

Pixwup's intuitive interface allows users to upload their own content for public or private viewing, view trending items, and to quickly and easily browse images and videos posted anywhere in the world.

Project Commissioner
Pixwup
Project Creator
Compsoft
Team
Qasim Chaudri is the sole founder of Pixwup. Having survived blood cancer, Qasim wanted to build water wells; the wells were to be funded by selling re-usable water bottles (for the gym, bikes etc.) that had GPS co-ordinates printed on them. Donors would be able to go on Google Earth to see the well they had built. However Google Earth does not update fast enough so Qasim came up with the idea to build a geo-based photo sharing platform which is open to all.

Compsoft have been specialising in mobile since 2009, having designed and developed web-based applications for many years prior.

Compsoft combine stunning interface design with cutting edge development to deliver the best possible app for each customer. Our thirty-strong team lives and breathes mobile - we love nothing more than to apply our passion, creativity, skill and experience to each client's individual requirement.

Project Brief
The brief for Pixwup was to enable users to:

• Upload geo-tagged pictures and videos to be viewed by other users
• Browse and view pictures and videos posted by friends and family
• Discover public content based on the most popular events and locations

And of course it was essential that all of this information be discoverable via an intuitive, map-based interface.

The solution also required a web-based Content Management System (CMS) enabling Mr Chaudri to search users, flag them as verified, or block them from using the app. The CMS also hosts the database of pictures and their metadata, as well as dynamically creating the trending hotspots and handling search/filter requests.

Project Need
Unlike other social/content-sharing networks, Pixwup doesn't just allow content to be plotted by location, it places the map at the heart of content discovery. Pixwup blends familiar social networking concepts, such as hashtags and trends, with a unique map-based discovery mechanism, to deliver a unique and exceptional UX.

Users can choose to post all their content publicly, keep it all private, or a combination of the two. Pixwup will not sell users data or mine their information, and will use profits solely for improving the service and for charitable endeavours, such as building schools, wells and hospitals.

User Experience
To add content the user simply takes a picture in-app or selects from their image/video library, and enters hashtags and comments in-line - the location is automatically defined based on GPS. The app also offers recently used and trending hashtags for quick data entry.

In designing the content discovery functions it was essential to blend the content in seamlessly to the native map controls, ensuring familiarity to the user. It was also important to consider the very large amount of public content, and the global geography, from which the user might wish to choose - how could we give the user the widest possible choice, without cluttering the interface or causing performance issues?

The app automatically groups content by hashtag and location (e.g. town), and the map view shows additional detail the further the user zooms in. The app also flags popular content in red 'hot' groups, with indicators showing their location. These direction indicators are always visible regardless of where the map is focused, and the user may tap on them to discover what is trending.

The user can refine the content they see through a series of simple filters, including tags, user groups (e.g. public or friends only) and users. This allows even the largest set of data to be drilled into within just a few taps. A user may also save their filter combinations for later use.

Project Marketing
The marketing of Pixwup will be focused around word of mouth and PR, utilising Qasim's network of contacts within advertising, journalism, politics and film. In addition Mr Chaudri will be sponsoring companies to provide unique content within the app – this will both drive downloads and increase the amount of available public content in the early stages of release.
Project Privacy
The following security measures have been implemented in order to keep Pixwup users and their content safe:

• The registration and friends feature is handled through Facebook and Google+ API's. This means no login details are stored in the database.
• Users have the option to delete their account at any point, and to remove their footprint of existing content if they no longer wish it to show in the app.
• During the upload process users are able to restrict access to users who can see their content. There is also a further option to hide exact location; this means your content will only show at the more generic location-group level.
• The app transmits and receives all data using encrypted https links, and utilizes an authorization header for all requests, so only the app can contact the server.
• The Pixwup back-end database is hosted on Amazon Web Services (AWS), ensuring industry leading database security.

Exactly as it states - we're looking for the best startup projects. Startup projects need to be newly emerging, less than 5 million users and less than 3 years old.
More Details