Help Bob - Activity Tracker
[DRAFT]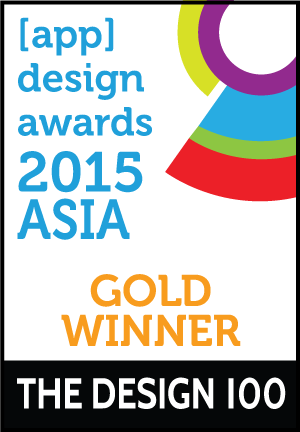 Project Overview
Help Bob is a unique activity tracker unlike anything else on the market. Its mission is to make physical activity more fun in order to appeal to younger users as well as a more casual audience that wouldn't be interested in using the more serious fitness apps used by heath fanatics. The app has been painstakingly designed taking over 300 hours of illustration, visual design and animation to create a beautiful, rich and engaging experience. With Help Bob in your pocket, you'll never walk alone!
Project Commissioner
Egg Digital
Project Creator
Appsynth
Team
Warut Leeruangsakul, Product Owner
Suwarot Satanyasuwan, Product Owner
Namthip Sucaravetsiri, Product Owner
Orada Prusapan, Lead Designer
Sunchai Pitakchonlasup, iOS Developer
Kritsana Yamphean, Android Developer
Watcharin Sripongpunkul, Android Developer
Thanuchaphond Aiemsaard, Backend Developer
Pop Panchapol, PM
Phatjan Jinasena, Scrum Master
Jarutorn Laokietkul, QA
Wichaya Sirasupparoekchai, Marketing
Kongphop Kositanont, Web Developer
Sasikarn Trivittayakorn, Video Animation
Senne Van Marissing, Music Composition
Aupsonpat Palangjaranpat, Assistant Designer
Faii Bussarin, Assistant Designer
Numpon Greankak, Assistant Designer
Project Brief
With ever increasing demands on everyone's time, ones own health and wellbeing unfortunately often gets neglected. Enhancing our own awareness of how much (or how little) physical activity we are doing is the first step to improving fitness. Egg Digital and Appsynth decided to collaborate to help overcome this problem, with the brief to create a unique fitness app that would serve a different market niche to the typical pedometer type app.

While many activity trackers are serious in nature and aimed at the more health conscious user, we realised that a larger unserved market is those who are struggling to get started on a healthier path, due to lack of time or lack of interest in pursuing dedicated periods of exercise, and would find a more entertaining and fun app that fits within normal daily activities a better way to get into this.
Project Need
There are increasing obesity rates in both children and adults and average time spent working is also increasing, with work creeping ever further into ones personal time with the new "always on" generation. We are serving the needs of those who do not get to proactively workout as often as they would like. Our aim is to help make physical activity more fun and also appeal to a younger audience, while still being part of one's normal daily routine.

We realised we needed to create a unique and innovative experience to engage users that the more serious activity trackers don't appeal to. We created
a fantastical tale to set the backdrop for the experience we wished to create, and designed something that is visually a world apart from run of the mill fitness apps, and created the type of animated introduction that might ordinarily be found in a game to hook people from the outset. The result is an app that is truly unlike any other.

And so the story goes...

Once upon a time, in a galaxy far far away, friendly aliens from Planet Bob came to our Earth in search of tasty treats. They got a little carried away and having feasted on too many fattening foods no longer fit back in their space capsules! It is therefore our duty to help these calorie-laden critters shed some pounds to make it back home. Who knows, this process might even get us into shape too!
User Experience
Everyday you are assigned one chubby Bob. As you walk, your alien buddy walks with you. The more you walk, the thinner Bob gets. If you beat your daily step goal you help send him back to his planet but if not, he's stuck here forever! Goals are dynamically set based on recent activity levels, gradually pushing the user to walk further over time, while discovering numerous loveable characters along the way. Each friendly alien is randomly selected with lots to discover. This produces anticipation and mystery to encourage the user to open the app each day, plus engages through the gamification mechanic of collection which motivates the user to try and discover all the different characters available.

As well as seeing how many steps you have walked, you can see how many calories you have burned in the process, which is calculated based on gender, height and weight. As well as seeing the number of calories burned, you can see what common fattening foods this equates to. As well as helping to measure progress the aim is to help people familiarise themselves with the calorie count of common foods so they can make smarter choices of what they choose to eat. Motivational push notifications are received on passing certain milestones to keep the user going.

All Bobs successfully sent home appear in the Hall of Fame. The user can also view their daily stats for the weeks gone by to see how their progress improves over time.
Project Marketing
The app is currently being soft launched in Thailand to collect user feedback and refine the product before doing our full worldwide launch. We have already used targeted Facebook advertising to acquire our test user base. Shortly the app will be launched internationally, with a worldwide PR plan in place to target app and tech media, plus publications focused on the health and wellbeing space.

We have a content marketing strategy lined up that will engage users through social media in addition to the app itself. We will seed content over time that gives back story on each of the alien races in the application, to give more depth to the story. We will also be running a 'design your own Bob' contest, with the winner having their character added into the game. The winner will be selected based on the most Facebook Likes their submission receives, encouraging them to champion their submission amongst their own social connections to help boost the app's visibility. Seasonal characters will also be launched around prominent calendar events. We are also in talk with some health-related brands about possible co-promotions.

We are shortly adding in social integration to provide a leaderboard for friends, that will use social pressure as a motivator to help encourage users to keep hitting their activity goals. This will also act as a viral growth engine through social invites, to grow the user base as well as making the experience more engaging for users.
Project Privacy
All user data is stored locally and the app's adhere to normal platform best practices around privacy.
Best New Service or Application

This can be any new service or application from a start-up to an industry leader. It's not just bells and whistles we're after but true innovation, exceeding expectations and filling a void that had previously been open.
More Details