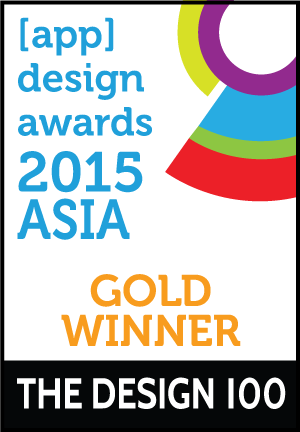 Project Overview
myCampus is a nationwide education application for higher education students created by True Corporation. It is used as an on and off campus communication tool for students, to connect with friends and class mates, and meet others with similar interests. myCampus is a lifestyle platform and social network centred around ones studies, combining education with entertaining content and a huge feature set making it one of the most feature rich communication platforms available anywhere.
Project Commissioner
True Digital Content & Media
Project Creator
Appsynth
Team
Warut Leeruangsakul, Product Owner
Suwarot Satanyasuwan, Product Owner
Namthip Sucaravetsiri, Product Owner
Phensinee Kiatphuengporn, Project manager
Pornprasith Mahasith, IT specialist leader
Piti Saengnak, Chat socket backend developer
Maythavee Patthanasithiseree, Backend developer
Piyoros Thananimitr, Android developer
Nitigron Ruengmontre, iOS developer
Atikom Tancharoen, iOS developer
Yutthapong Kawunruan, iOS developer
Jeeraphan Lairat, Android developer
Natthawoot Yeamuthai, Android developer
Sirisub Amnartsirisuk, Android developer
Saranya Hiranpanthaporn, Lead designer
Paptawan Nakchamrassri, QA
Phatjan Jinasena, Scrum master / PM
Pop Panchapol, Lead project manager
Project Brief
TRUE conceived and created myCampus as a powerful communication and lifestyle tool for students. The platform was designed to enable universities and other education institutions to create their own branded version to provide to their own students.

The app has already been deployed with its first institution, Thammasat University, one of the top universities in Thailand. "myCampus TU" enables everyone in Thammasat University to connect with each other, whether it is sharing study materials with class mates or making new friends based on shared interests, to enjoy, engage and support each other in their studies. The app is designed to combine work and fun, allowing students to also connect around shared interests such as music, TV and sport in their downtime.
Project Need
The backbone of myCampus is a powerful peer to peer chat application but takes things a step further than any other chat app.

The app features real-time classroom message broadcasting to everyone on Campus or selected group of friends/faculty, allowing institutions to communicate with students and students to communicate with each other.

As TRUE is a mobile network, this enables them to provide chat via free SMS with other friends on the network. Many younger users in this market don't have unlimited data packages, hopping on and off wifi is common, meaning while outside many students don't have connectivity. This powerful feature identifies if a recipient of a chat message is currently offline, and can convert this to an SMS to ensure it still reaches them. Think how iMessage works in terms of experience, but cross platform regardless of being iOS or Android, and without cost for TRUE users!

TRUE is also a TV broadcaster, and the app features the ability to stream live TV shows from a wide range of TrueVisions channels, plus exclusive educational videos from their university. Not only that, users can share live video feeds into chat conversations, so friends can enjoy their favourite programs together and chat about what's happening.

TRUE also represents a huge catalogue of the biggest music tracks licensed from the top record labels. This is also available for free for users to stream, which can be shared with other users in their circle to listen to together.
User Experience
The experience has been crafted to mix work and play, so students can use the app to find out university information and ask questions related to their studies while at the same time it being a fun place to hang out with other students in a social context and play music while studying.

The experience achieves greater relevance than other communication platforms by connecting all students on campus and it also provides a richer offering in terms of fun content that augments the serious stuff, to make it something that students want to use and keep coming back to.

Free stickers with relevant education themed pictures were created by TRUE specifically for Thammasat University featuring in myCampus TU, giving students a sense of belonging as part of an in-group of users. These can be used in a chat feed or to decorate photographs, as the app also features a camera function with filters, stickers, frames and instant share functionality to the user's Photo Wall.

The chat experience is as good as any other on the market, providing private chat and group chat (up to 100 people) and also an experience unlike any other, being able to broadcast messages to up to 20 people via free SMS!

Last but not least there is an online store for university materials that can be purchased directly through the app's E-Commerce system.
Project Marketing
The app is offered by TRUE directly to universities to provide as a valuable tool for their students. Universities who join the program can then promote the application amongst their attendees through their normal internal communication channels. The initial launch market is Thailand, with strong potential to extend internationally following that.
Project Privacy
Verifying the student's identity with their institution account ensures only those who attend a particular campus can use the application. Other than that, industry best practices are followed to ensure all data is stored securely with the utmost privacy.
EdTech focuses on how education is changing through technology, changing the way we learn and process knowledge. What will stand out here is those that enhance the learning experience and make a lasting impression.
More Details